Wonderful world of kids wearables
By Cheng Yu | China Daily | Updated: 2020-06-01 09:06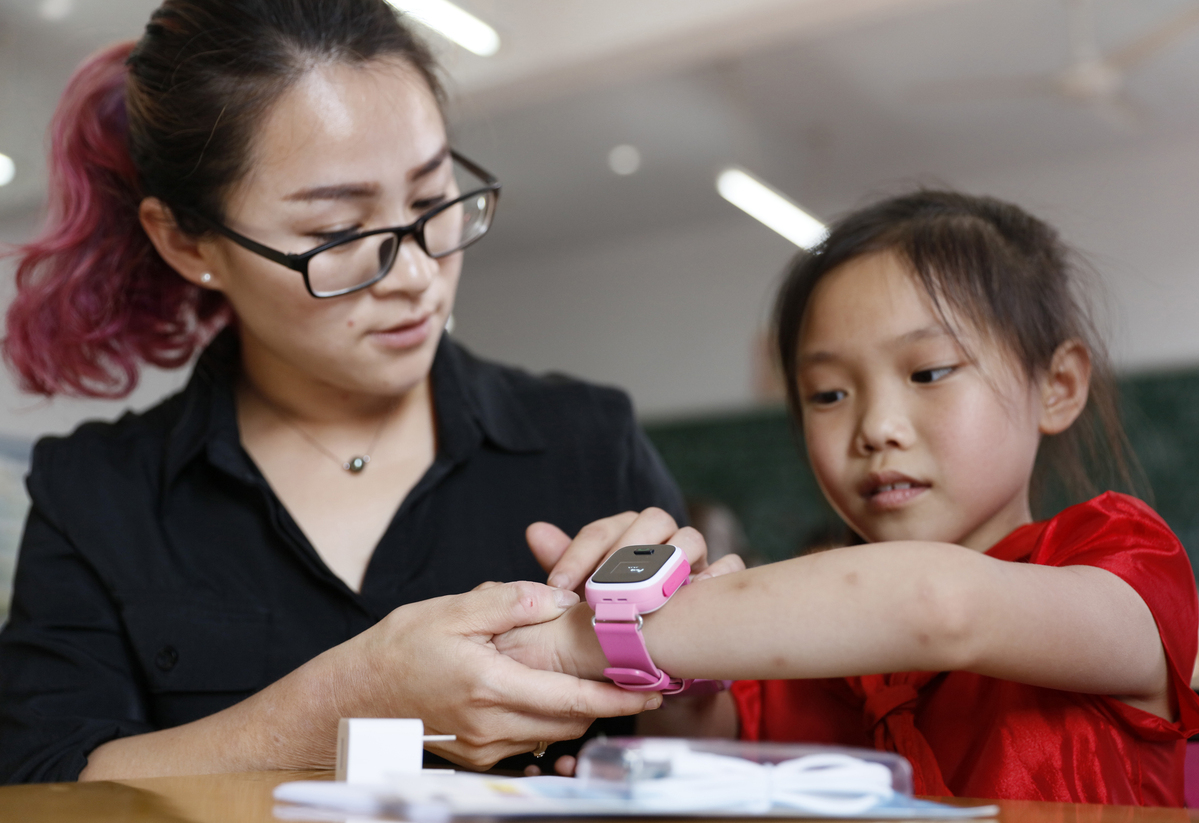 Nifty smart gadgets for youngsters spawn multibillion yuan market for Chinese firms
"Let's press closer," Bao Yuxuan, a 9-year-old boy from Beijing, tells his two new young friends conspiratorially.
Acting as if on a secret signal, the three primary school tykes walk closer toward each other, stretch their arms, put their smart watches next to each other.
"Dingding!" The watches synch. The three boys are now friends, and connected.
Scanning WeChat QR code to be added as a contact is passe. Smart watches are replacing smartphones as the top tech gadgets among young Chinese consumers such as Bao, who had just met his two new pals at a picnic of three families.
They were on their first outing in months, having been confined indoors for much of this year due to COVID-19-related lockdowns.
While there were restrictions on outdoor movements, China emerged as one of the largest markets for kids smart watches. A latest report from market consultancy Counterpoint said that the country is dominating the global market in the segment by accounting for more than three out of every five devices sold.
Although last year's kids smart watch shipment data has not been disclosed, some industry insiders believe a staggering 15 million units may have been shipped to local markets in China. If that figure pans out, it would mean a spike from sales of 9 million units in 2018.
Among the global leaders, Chinese brand Imoo topped the kids smart watches segment with a 26-percent market share last year. Huawei wrested the second position with a 9-percent market share, while Xiaomi took the third spot with a 4-percent share. For all of them, consumers such as Bao are key to success.
"My mom doesn't allow me to use a smartphone due to age concerns. Having to depend on her WeChat account to connect with my friends was not convenient at all," said Bao complainingly.