China's new laws simplify investment
By Eugene Clark | China.org.cn | Updated: 2020-06-02 14:50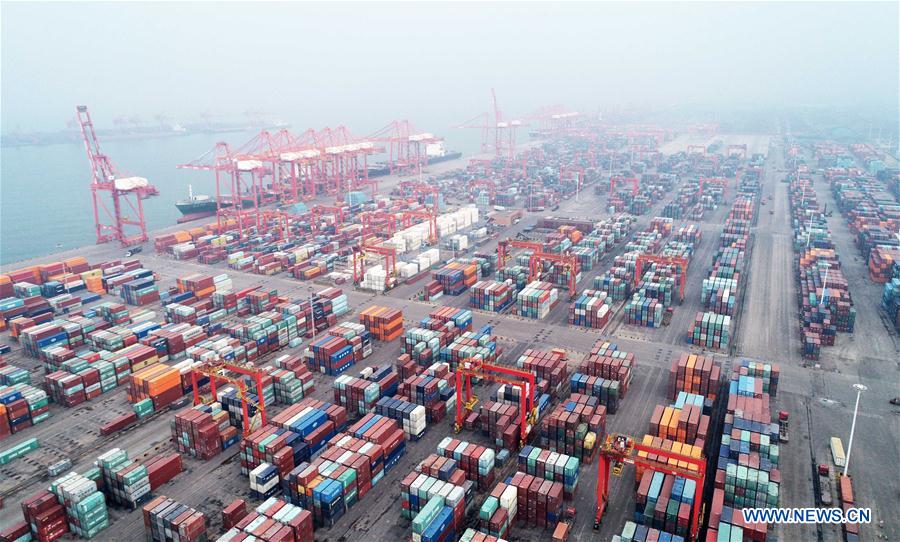 An important component of every country's innovation system is the ability to attract the investment to commercialize research, incentivize entrepreneurs and grow a company quickly so that it can compete effectively.
After almost five years of development, and in response to criticism both from local and overseas investors, China has introduced new investment and securities laws. These laws are designed to simplify China's investment system, making it easier to launch an initial public offering (IPO), protect intellectual property, invite foreign partnerships and encourage foreign investment.
China's newly amended Securities Law was officially publicized on Dec. 28, 2019. It became effective on March 1, 2020. The main changes in the new law involve the reform of the registration-based IPO system, the imposition of more severe punishments for violations, and the enhancement of protection for retail investors.
Facilitating initial public offerings
Prior to the new reforms, China's equity markets were based upon an "approval system" in which a government department evaluated the prices, volume and specifics of the IPO. This was often an opaque process which could take years before an approval was granted. Under the new law, China has moved from an approval system to a registration system. Once a company files all of the required information, including a detailed prospectus, then approval should come within months as opposed to years. The regulator will then leave it to the company seeking to launch an IPO to conduct a "road show" to attract investors and market shares. Thus, the market will determine pricing independently from the heavy hand of the regulator.
Promoting foreign investment
China's new foreign investment law introduced this year gives much greater local market access to foreign firms seeking to operate in China. Under the system, China will offer foreign investors pre-establishment national treatment. This is in contrast to most systems operating in other countries which normally offer national treatment to foreign investors only at the post-establishment stage.
Under the previous law, government approval was required in order to establish, change or discontinue a foreign investment in China. Under the new law and its registration system, no government approval is required at the pre-investment stage. Investors need only register their investments with the relevant authorities. This represents a much simpler, more efficient process for doing business in China.
Enhanced protection for investors
The new Securities Law also provides greater safeguards to foreign investors. This includes greater protection of IP and prohibitions on regulatory action which previously would impose the cooperation in relation to intellectual property. Special focus is being placed on protecting the legitimate interests of small and medium sized investors. Enhanced protection under the new law is also provided for minority investors. This includes improved disclosure requirements and investor protection rules. The stipulations on fraudulent issuance of securities, breach of information disclosure rules, dereliction of duty by intermediaries, insider trading and other market disruption issues have been improved by clearer and more transparent law enforcement standards and coordination between the China Securities Regulatory Commission (CSRC) and other government departments.
Program trading
We live in an age of high frequency trading (HFT) with many share orders being generated by computer program. Article 45 of the new law provides that program trading conducted through automatic generation and delivery of trading orders by the computer programming shall comply with the rules prescribed by the securities regulatory authority of the State Council. They shall be reported to the stock exchanges and shall not impact the security of the trading systems or the normal trading order of the stock exchanges.
Article 190 of the Securities Law increases the fines for market abuses and disruptions perpetrated through program trading systems. Violators shall be ordered to correct and shall, in addition, be issued a fine of no less than 500,000 yuan but no more than 5 million yuan. The person directly in charge and the other persons directly responsible shall be given a warning and shall, in addition, each be issued a fine of no less than 100,000 yuan but no more than 1 million yuan.
China's new foreign investment law has been much anticipated. Hopefully, the reforms will be viewed as a significant improvement in making the Chinese market more attractive and open to foreign investment. It represents a significant step in China's further opening up which has been progressing over the last 40 years. While establishing the legislative framework is a vital step, it must also provide training and create a culture of greater transparency, openness and clear standards. If that is done, then the investment system may operate in a way that reflects both the content and spirit underlying these systemic changes.