Rongchang ramie: Ideal texture to wear in summer
Share - WeChat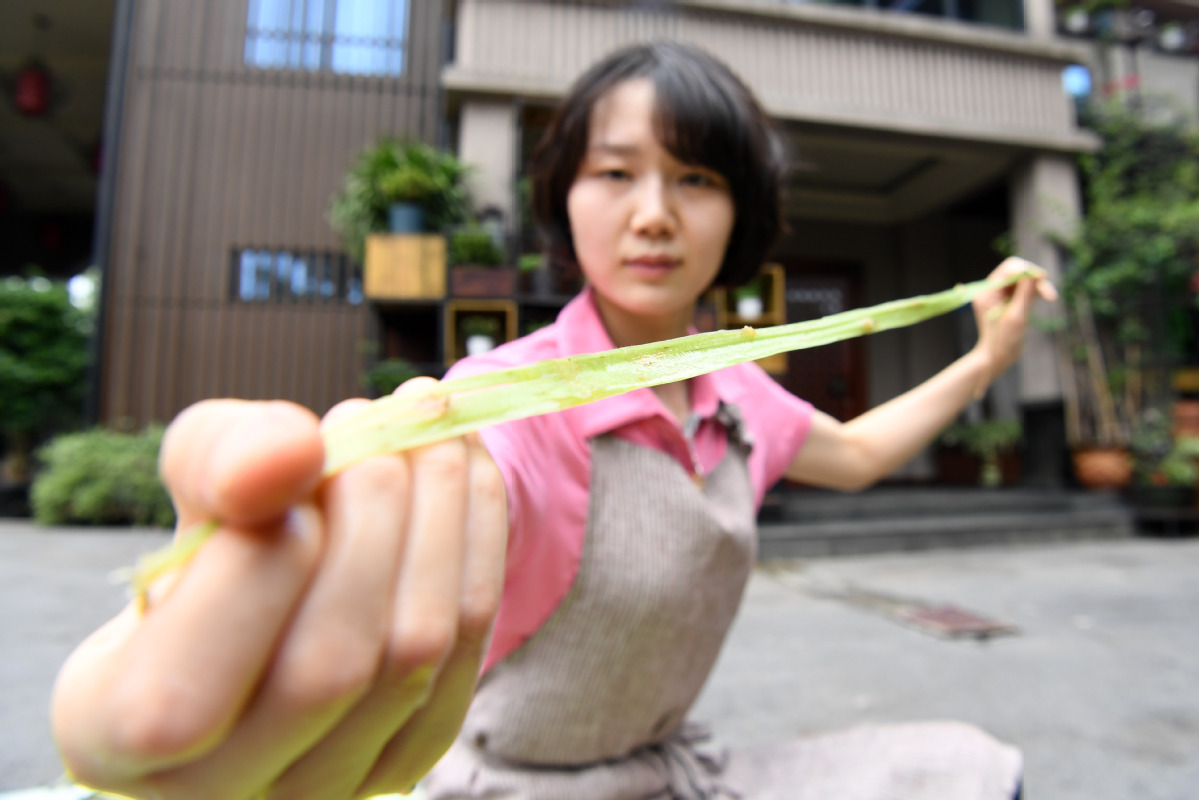 What is the ideal material to wear on hot summer days, which can be both beautiful and comfortable? Plus, easy to wash and not as fragile as pure silk?
The answer is Chinese linen, or xia bu (literally, cloth for summer).
Rongchang ramie is an outstanding example of this texture and the skill of making such linen was listed as a national intangible cultural heritage in 2008.
Born in Rongchang county in Chongqing, this ramie had its name recorded as early as the Han Dynasty (202 BC-AD 220). In the Tang Dynasty (618-907),it became a favorite choice for royals and noble people to wear in summer.
Ma Linqin and her cousin, Tang Yi, are promoters of Rongchang ramie-making skills. Influenced by a Rongchang ramie inheritor who is their close relative, the cousins are trying to add modern elements to the traditional skill and enlarge the line of products made by Rongchang ramie.