CBA's safe return lifts the spirits
Share - WeChat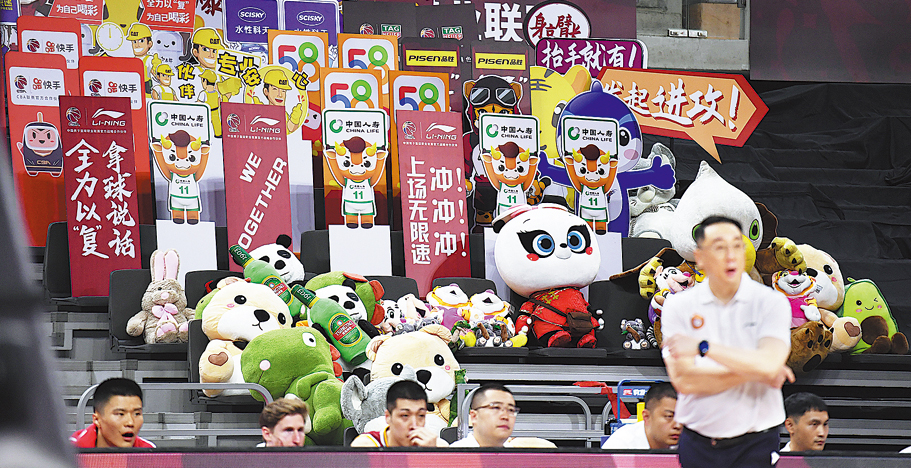 Smooth resumption has 'far-reaching significance' for nation, says Yao
Cautiously yet resolutely, the Chinese Basketball Association tipped off its long-awaited league restart with a bang over the weekend, raising hopes of a nationwide sports revival following the long lull in action due to the COVID-19 crisis.
Even with empty arenas and stringent virus-control measures reminding that the risk of infection remains alive, the return of the CBA after a five-month hiatus has lifted the country's spirits. And after serving up 10 high-octane games, the players' joy at getting back on the floor was there for all to see.
"After spending so long waiting, we are so thrilled to get back to business again," Zhejiang Lions head coach Li Chunjiang said after his squad beat the Nanjing Monkey Kings 112-95 in the first game of the resumed season on Saturday in Qingdao, Shandong province.
"All our players did their utmost to prove that our effort during the break is worthwhile and they've lived up to fans' expectations."
Before tip-off in that opener, all players, coaches and league officials, including CBA chairman Yao Ming, stood in solemn silence with their heads bowed in remembrance of the lives lost to the coronavirus, with giant posters depicting star players and medical workers enhancing the poignancy.
All the action is being preceded by similar pre-game tributes, with the CBA determined to remind everyone involved of the great effort and sacrifice made across the country in order for the league to restore normalcy, according to hoops legend Yao.