Students brace for gaokao in testing times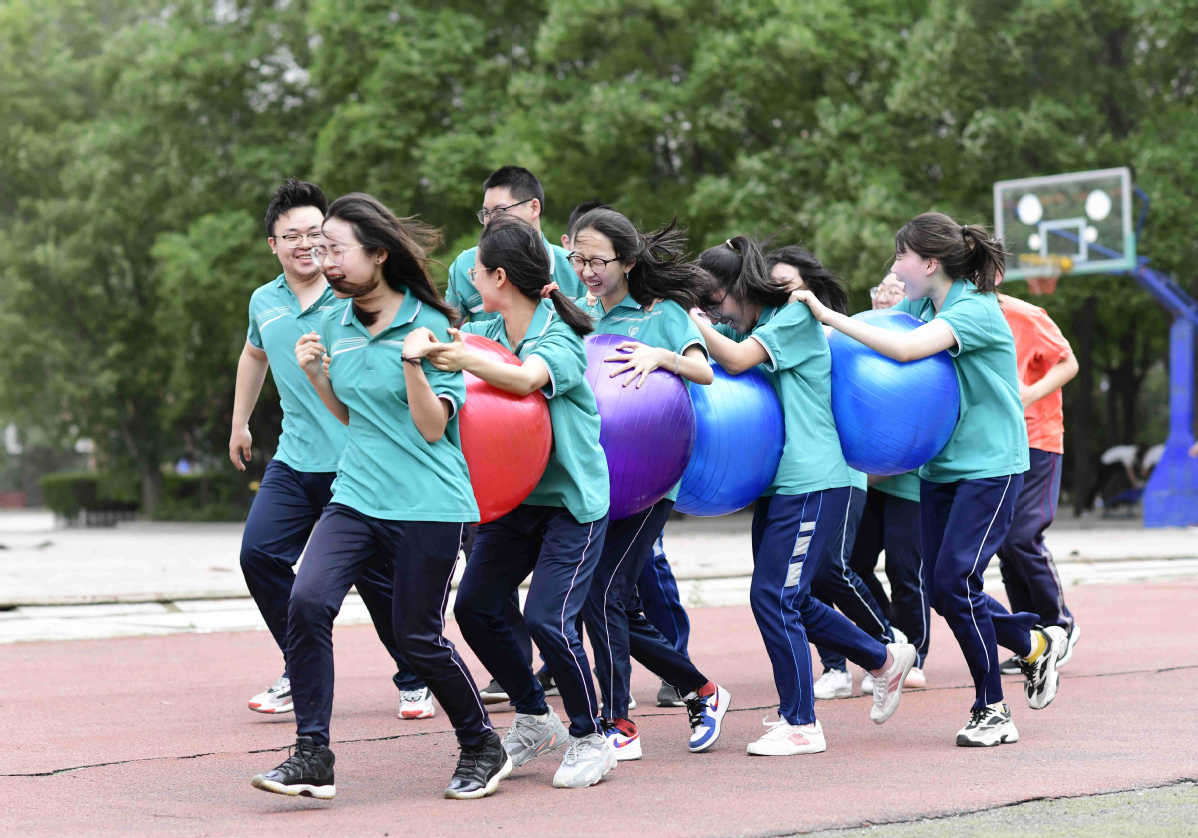 Pandemic places additional pressure on candidates
With the countdown to the gaokao, the national college entrance exam, in full swing, Feng Haowan has a clear schedule.
In coming days, she will work on preparing to answer possible questions she may face. Ten days before the test, she will simulate the exam conditions using tests from previous years.
Feng said she and her classmates are also attempting to strike a balance between finding the best time to go to bed and making the maximum use of their study time.
The 18-year-old, who attends Shanghai Foreign Language School Affiliated to Shanghai International Studies University, is among some 10.7 million students nationwide who will take the exam on July 7 and 8.
The gaokao caps 12 years of study, including the final year of high school. This year, students face additional pressure, as the exam will be taken during the coronavirus pandemic.
"I am making time to attempt some challenging test questions, while also doing exercises with a medium level of difficulty to keep up to speed with answering questions," said Feng, who wants to major in finance at a comprehensive university.
The pandemic meant that the gaokao, which is usually taken in June and has a considerable bearing on students' academic and career development, had to be postponed for a month. In preparing for it, numerous changes, uncertainty and surprises have been experienced.
Shu Dingfang, principal of Shanghai Foreign Language School Affiliated to Shanghai International Studies University, said: "If there's one good thing to take from the pandemic, it is that it has offered young people an opportunity to look at the world and humans' role in nature from another perspective. This may reshape their values before they embark on adulthood, where collaboration, empathy, mutual understanding and support will always be key attributes.
"The unexpected situation (regarding the outbreak) has also reminded the students that anybody may encounter accidents, adverse conditions and disasters even more devastating than the pandemic, but this is never the end of the world. Instead, such situations remind us to better treasure life, family and the planet."
The viral outbreak, which struck China in late January, left students feeling uncertain.
Feng said: "When the outbreak first emerged, I checked social media and news apps many times each day to update myself about the number of people infected by the coronavirus. Myself and my classmates were extremely anxious."
She added that it took her about two weeks to overcome her fears and gradually return to a self-study schedule.