Institutional advantages produce marker for journey of innovation: China Daily editorial
chinadaily.com.cn | Updated: 2020-06-23 22:14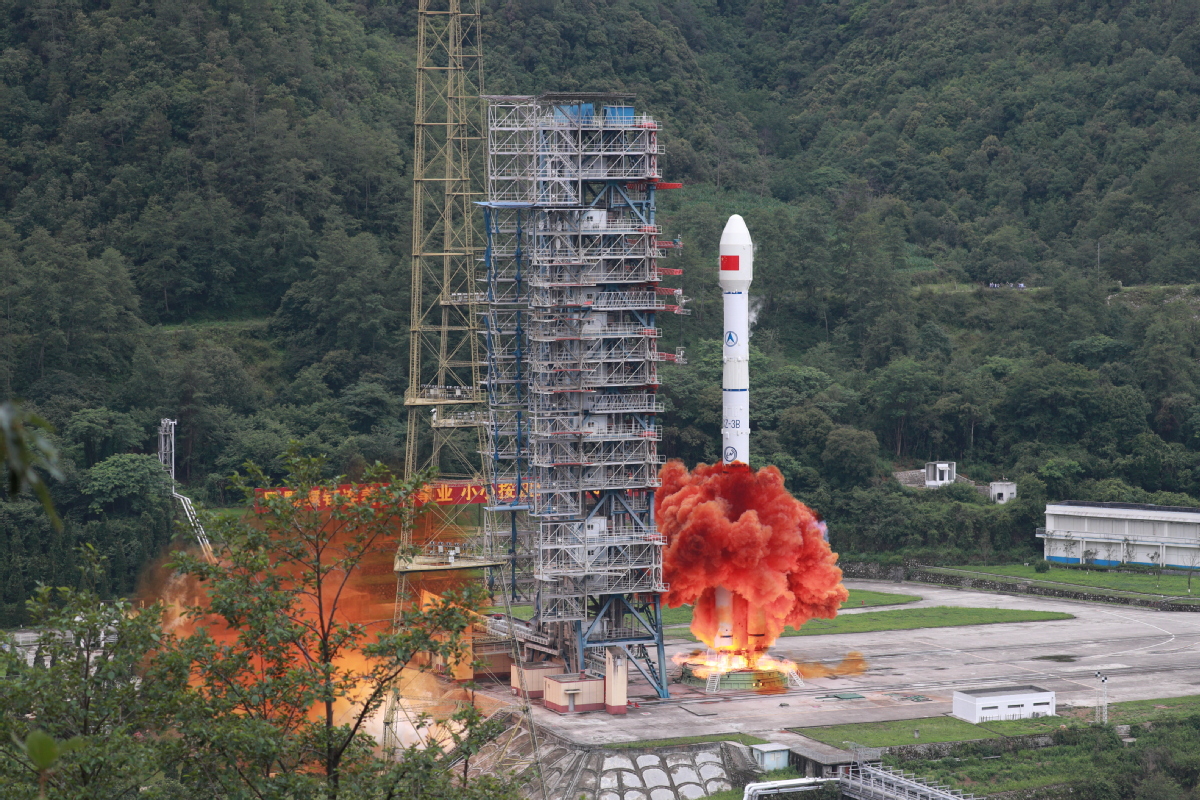 After the 30th third-generation Beidou satellite was successfully put into its preset orbit by a Long March-3B carrier rocket on Tuesday morning, the United Nations Office for Outer Space sent a video message commending China for its peaceful use of space technology and its promoting of international cooperation.
Since China initiated the construction of the Beidou system in 1994, it has envisioned it as being not only the foundation for its space infrastructure but also as a public good for the benefit of all. Since then, institutes and enterprises and hundreds of thousands of researchers and workers across the country have pooled their efforts in order to transform that vision into reality.
By the end of last year, the satellite navigation and positioning service industry had attracted about 14,000 companies in the country to form its long industry chain, ranging from chip makers to industrial solution providers.
At the same time, from project demonstration to start-up implementation, from national positioning to regional networking, and now to global coverage, the knowledge and experience that have been accumulated have proved invaluable for the modernization of China's major scientific and technological project management. While the institutional advantages of China's State-run technology innovation system have enabled breakthroughs to be made in the bottleneck technologies.
As such, the 59 satellites, including the first four experimental ones, of the three generations of the Beidou system can be viewed as fruits of a big luxuriant tree with its roots ingrained in fertile soil, and its leaves and twigs flourishing in bright sunshine.
It took about six years for the country to build the first-generation Beidou system to provide national navigation services in 2000, another 12 years to network the second generation to cover the whole Asia-Pacific region — more than half the countries in the world already use this system — and eight more years to put the final satellite in place to complete the third-generation global network.
The Beidou system is compatible with the United States' GPS system, Russia's GLONASS and the European Union's Galileo, and China has been actively encouraging cooperation and exchanges between the Beidou system and the other navigation systems in fields such as construction and application, interoperability, resource sharing and providing users with more diversified services.
The successful launch of the final satellite to complete the global system marks the beginning of a new journey. China plans to build an improved and more integrated spatiotemporal system by 2035, which will enable it to make more contributions to the world by promoting greater international cooperation for the peaceful use of space.