Galleries go online as world of art adjusts
By Bo Leung in London | China Daily | Updated: 2020-06-25 11:00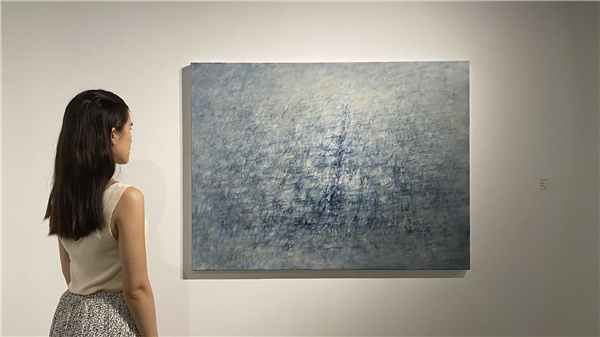 Museums and art galleries had to turn to their digital platforms with many introducing online exhibitions and virtual gallery spaces, as the novel coronavirus pandemic shuttered businesses.
The art world relies heavily on personal connections with clients, many of whom would want to view and scrutinize works of art, some costing thousands or even millions of dollars, in person.
The industry is socially driven by fairs, events, networks and gallery openings throughout the year, which gives opportunities for collectors and museum curators to purchase art as well as meet with artists, colleagues and art enthusiasts around the world.
Physical spaces haven't been possible over the months of the coronavirus pandemic and online digital has become a vital tool for the industry.
Art galleries had to explore alternatives to keep their businesses going as well as keep clients interested in what they have to offer at a click of a button.
Digital platforms have opened up a world of virtual reality exhibits, livestreaming services featuring interviews with artists, social media interaction as well as online viewing rooms, forums and panels.
"Digital is a trend that's not only for the art market, it is now part of our life and we now have to engage with digital trends," said Calvin Hui, Chinese ink art expert and co-founder of the 3812 Gallery in Hong Kong and in London.
"We would like our teams to move forward with the digital development of our gallery, in terms of website, social media and also the way to engage with collectors as well which is quite important," Hui said.
Hui believes the art market's relationship with digital technology goes "hand-in-hand" and the pandemic has created a moment that has pushed everyone to maximize their online presence.
Hui wants to create an art and digital space which can make the viewing experience "more vibrant and multidimensional" and that is why he is "keen to explore how to make use of digital devices and social media".
Before the novel coronavirus hit worldwide, 3812 Gallery was already planning on renewing its website and building online viewing rooms, add e-commerce functions and create new initiatives through digital engagement.
For his Gallery, Hui has embraced technology and art, a move that he said is unavoidable.
Hui is behind Ink Now, an art fair which is dedicated to contemporary ink art. He's also introduced artists in the "Tech Ink" era such as Victor Wong who uses artificial intelligence to help create ink artwork.
"Following on from contemporary art, we are now moving to technology and art, it's seems as natural progression," Hui said. "I launched 'Tech Ink' with artificial intelligence ink artists like Victor Wong and his AI Gemini, and I found this so meaningful and inspiring."
Exploring the relationship between art and technology is almost "revolutionary and also groundbreaking", Hui said, adding "Art should be in the front line in bringing innovation, creativity and to educated and inspire people".
"3812 Gallery specializes in contemporary Chinese ink and when we talk about ink development, you find that technology has become so vital because this is allowing us to redefine the meaning of the old Asian traditional art medium and give it new meaning and new interpretation through technology," Hui said.
As artists move into digital, Hui expressed excitement in seeing how technology will change art and define cultural identity.