Azerbaijan celebrates its past and present for world to see
By Ren Qi in Baku, Azerbaijan | China Daily | Updated: 2020-06-25 11:35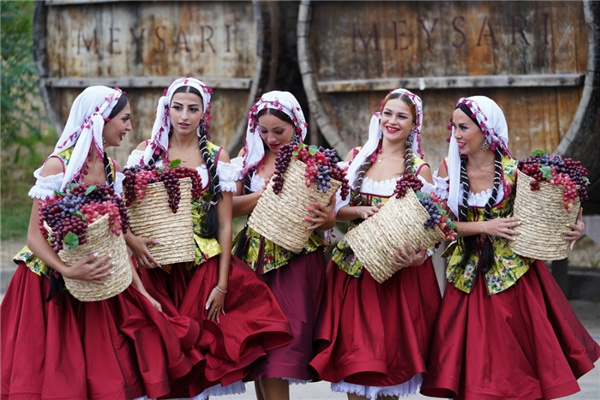 Billing itself as the "Land of Fire", Azerbaijan is a tangle of contradictions and contrasts. The country is a nexus of ancient historical empires with European and Asian inheritance, and a "new" nation which has undergone an extraordinary transformation from the post-Soviet 1990s to an oil-enriched host of Formula 1 and Europa League football.
Bounding on the east coast of the Caspian Sea, Azerbaijan is a country in the South Caucasus region of Eurasia at the crossroads of Eastern Europe and Western Asia.
The earliest evidence of human settlement in the territory of Azerbaijan can be traced back to the late Stone Age and is related to the Guruchay culture of Azokh Cave.
Petroglyphs in the Gobustan National Park, dating back to the 10th millennium BC, indicate a thriving culture. It is a UNESCO World Heritage Site considered to be of "outstanding universal value".
Azerbaijan is home to a vast variety of landscapes. Over half of the country's landmass consists of mountain ridges, crests, yailas, and plateaus which rise up to hypsometric levels of 400-1,000 meters (including the Middle and Lower lowlands),
Tourists normally feel the charm of a country beginning in its capital. It's the same experience in Azerbaijan.
Baku is one of the most important tourist destinations in the Caucasus. The capital city has many amenities that offer a wide range of cultural activities, drawing from both a rich local dramatic portfolio and an international repertoire.
Among them is the Heydar Aliyev Cultural Center. Designed by Iraqi-British architect Zaha Hadid, who also designed the London Aquatics Center for the 2012 Olympics and Beijing Daxing International Airport, the venue was opened in 2007.
The city also boasts many museums such as Baku Museum of Modern Art and National Museum of History of Azerbaijan.