Arms control games another sign of US hegemony
China Daily | Updated: 2020-06-29 07:34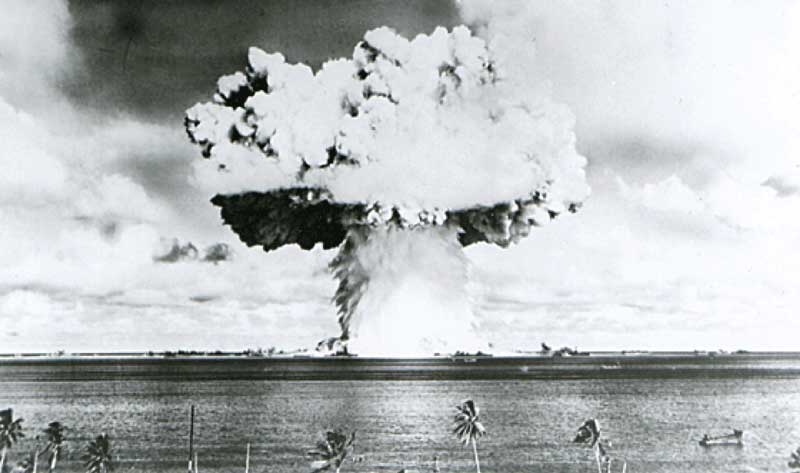 The United States-Russia arms control dialogue in Vienna, Austria, last week, achieved nothing as they could not arrive at a consensus on "mutually agreed topics" to extend the Strategic Arms Reduction Treaty they had signed on Feb 5, 2011. The treaty expires on that day in 2021, but it can be extended for another five years if both sides agree.
The outcome should not come as a surprise given the US administration's attitude toward arms control. Washington has no qualms about breaking the delicate strategic balance in the global arms control system, which is regrettable, considering the efforts the world put in to arrive at that equilibrium, however precarious.
The world still remembers how then US leader Barack Obama vowed in Prague in April 2009 that the US would lead the cause of building a nuclear-free world. For the seriousness and vision he demonstrated in that speech, something his successor soon turned into an empty one, Obama was awarded the Nobel Peace Prize that year.
It is under the current US administration that the country has unilaterally quit the Intermediate-Range Nuclear Forces Treaty and the Treaty on Open Skies. It is no surprise that it also wants the Strategic Arms Reduction Treaty to die.
The treaty is now the last arms control agreement between Washington and Moscow and is comparable to the last brake of the global arms control system. Yet the US has not demonstrated due sincerity or willingness to extend the treaty.
Instead, it treated the bilateral dialogue as a chance to badmouth China. No wonder the US delegation put China's national flag on the desks for the US-Russia dialogue, without authorization, suggesting that China be part of the negotiations.
After Russia protested, the US withdrew the Chinese flag, but not before US Special Presidential Envoy for Arms Control Marshall Billingslea took photographs and posted them on his personal Twitter handle. He thought it a clever way to smear China. But it only made him and his country laughing stocks, exposing the US' duplicity as the US administration has shown it does not want to bind itself to treaties.
After the treaty expires, which is highly likely, there will be no restrictions, whatsoever, on an arms race between Washington and Moscow. That will show how far-reaching the consequences of a shorted-sighted and hegemonic administration can be.