Gamer ID registration designed to protect minors
By LI LEI | CHINA DAILY | Updated: 2020-06-29 09:02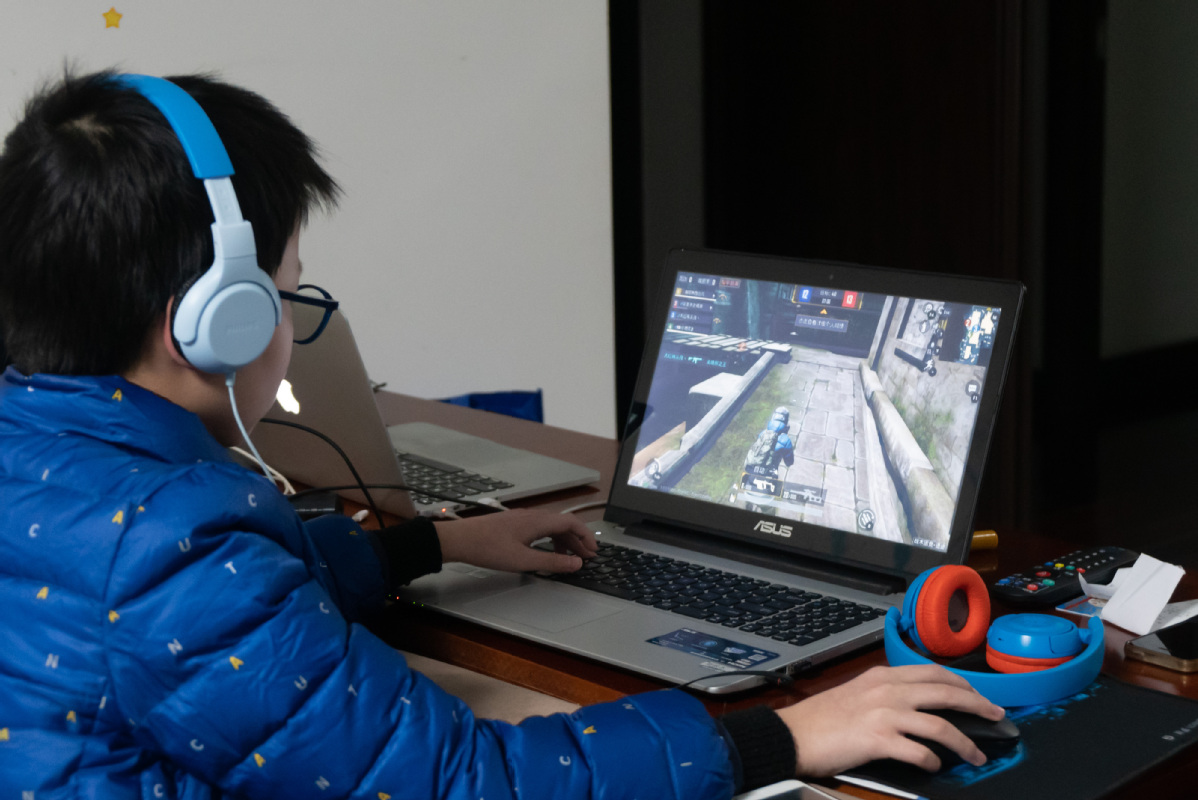 Lawmakers plan to include compulsory registration of internet gamers' real identities in China's Law on the Protection of Minors, a senior legislator said Sunday.
The proposed revision follows the release of a circular by the National Press and Publication Administration made public in November that recommended game providers demand users' ID numbers.
Zhou Guangquan, deputy director of the Constitution and Law Committee of the National People's Congress, the top legislature, said the system was intended to help track and control the amount of time that students under age 18 spend playing video games.
Lawmakers also want the law to specify the maximum time that game providers can allow children to stay online, he said in a report delivered to a bimonthly legislative session in Beijing.
Zhou said the proposed revisions come amid calls from lawmakers and the public for families, schools and governments to take on more responsibility for curbing excessive gaming among teenagers.
Lawmakers also proposed that cyberspace watchdogs and schools ramp up oversight to protect children using the internet, he said.
Parents and other guardians should take appropriate measures to regulate children's internet use, including preventing them from accessing illegal information-especially pornography-and limiting the time they spend on games, he added.
Zhou said game providers should quickly remove illegal information and stop online bullying and other activities that can harm youngsters, adding that providers who failed to target online addiction or bullying would be punished.
The revisions are among many changes proposed to the Law on the Protection of Minors, which was promulgated in 1991 and last revised more than seven years ago.
The National Press and Publication Administration's November circular also said game providers should not allow children to log in between 10 pm and 8 am, when they should be sleeping. It also recommended capping the amount of time children spend playing online games at three hours a day on public holidays and weekends, and half that on other days.
Children under age 8 should be barred from logging into paid game services, it said.
A report issued in 2018 by the Central Committee of the Communist Youth League of China, the Chinese Academy of Social Sciences and internet giant Tencent said more than 60 percent of children first accessed the internet between age 6 and 10, and about 24 percent spent an average of two to four hours online each day.
In addition to gaming addiction, the proposed revisions also touch upon other issues considered crucial to the protection of minors.
The draft stipulates that parents of left-behind children should contact their children and their caregivers at least once a month to learn about their life, study and psychological welfare.
It also seeks to prohibit the operation of cram schools for students on public holidays, weekends, or summer and winter breaks, in a bid to reduce study pressure.
Zhou's report also said kindergartens should not be allowed to teach lessons intended for primary schools.
School authorities would be warned against withholding details of serious on-campus bullying and would be urged to report cases to police and education authorities, the report added.
The draft also seeks to ban private adoption, a practice often found in rural areas that makes it hard for authorities to track adoptee's development and detect child abuse.
The draft revisions were submitted to the NPC Standing Committee on Sunday for a second reading.
The draft will be discussed at the 20th session of the Standing Committee of the 13th National People's Congress, which runs through Tuesday.