Dotcom companies increase investments in auto startups
By LI FUSHENG | China Daily | Updated: 2020-06-29 10:05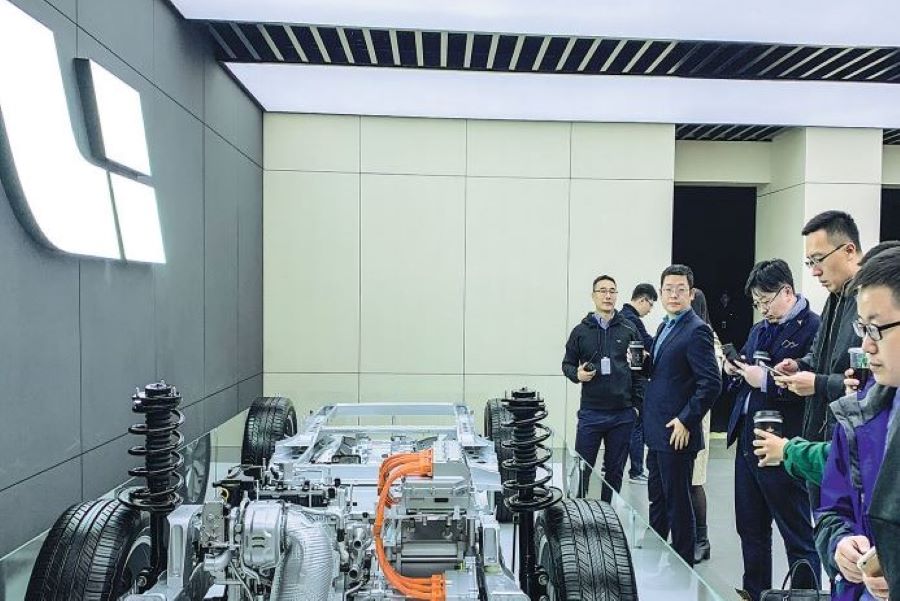 Chinese startup Lixiang, also known as CHJ Automotive, finished its latest round of financing totaling $550 million last week, with $500 million from Meituan Dianping, China's service-focused e-commerce giant.
Chinese news website Jiemian said the round has seen the valuation of the four-year old startup founded by entrepreneur Li Xiang exceed $4 billion, dwarfing many of its money-craving peers.
It was not Meituan's first investment in the carmaker. In August 2019, Meituan CEO Wang Xing invested almost $300 million in a round that raised $530 million.
Lixiang was established in 2015, and its first model, a large SUV featuring a range extender, hit the market in April 2019. Deliveries so far have exceeding 10,000. The carmaker said it will launch hybrid models in the future.
Reuters reported earlier this year that Lixiang confidentially filed in December for an initial public offering in the United States, aiming to raise at least $500 million.
The report said the Beijing-based carmaker has been working on the IPO since last summer. It partnered with Goldman Sachs, the main bank leading the deal.
If the IPO proceeds, Lixiang would become the second Chinese electric car startup to list in New York after Nio Inc's $1 billion IPO in 2018.
Earlier this month, Tencent spent $10 million to increase its equity in Nio to 15.1 percent, according to Nikkei Asian Review.
The report said besides shares held directly under its name, the Shenzhen-based internet giant is also the ultimate beneficial owner of another 16 percent of Nio's shares through three of its wholly-owned subsidiaries.
Tencent is Nio's second largest shareholder by voting rights after its founder Li Bin, who holds 13.8 percent of the shares and 47 percent of the voting rights as per the company's March 2020 filing.
Compared with other startups, Nio has basically solved its financial problems after it struck a 10 billion yuan deal with the Hefei government in Anhui province in February.
After rapid growth in 2018, the company announced in last December that its cash balance was not adequate for continuing operations for 12 months.
Thanks to strong sales since April, the company was able to offset the negative impact of its disappointing first quarter, selling 68 percent more vehicles from January to May than the same period in 2019.
Nio's success stood out amid an industry downturn as China's overall electric car market suffered from the subsidy cuts and the coronavirus pandemic, with sales declining more than a third compared to 2019.
The carmaker said gross margin improvement is one of its top objectives in 2020. Last year, its gross margin was negative 15.3 percent, with net loss standing at $1.62 billion.
In an earnings call in March, Li said the gross margin will turn positive in the second quarter and reach a double-digit percentage by the end of the year.