Kenyan government worried over cross-infections in hospitals
By Edith Mutethya in Nairobi, Kenya | chinadaily.com.cn | Updated: 2020-06-29 21:24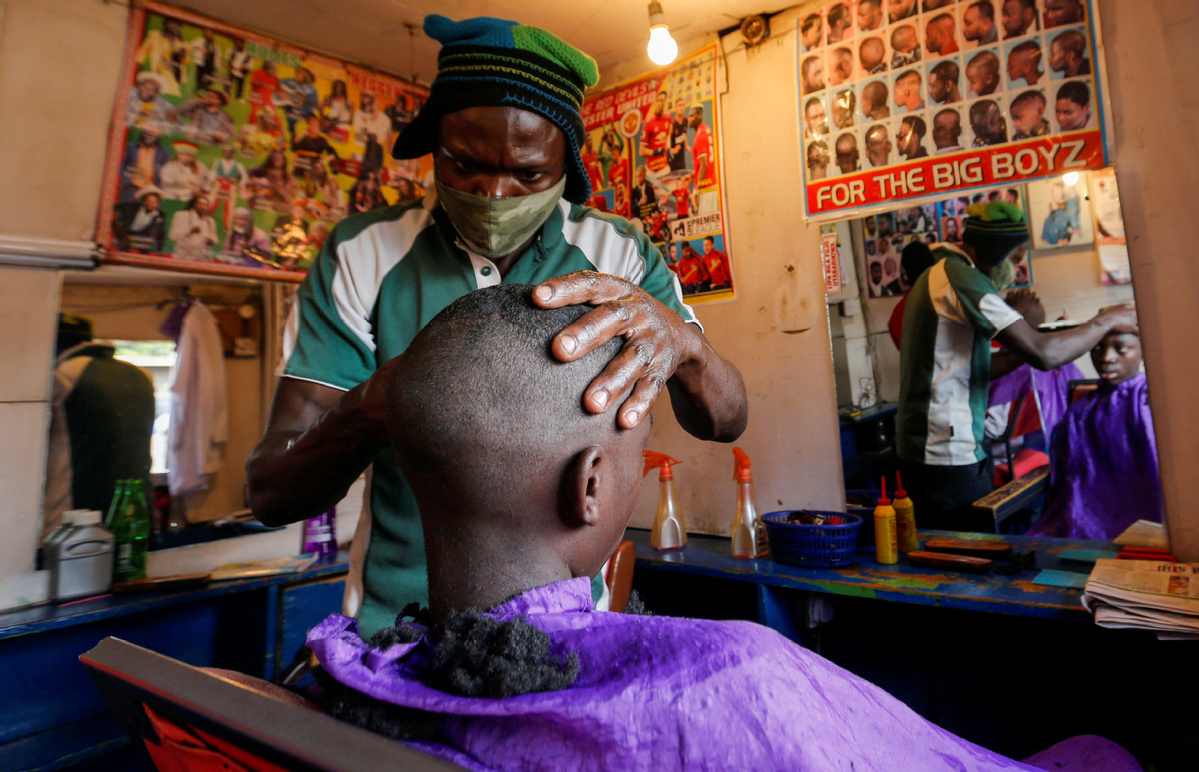 The Kenyan government has raised concerns over incidences of coronavirus cross-infections in health care facilities, as confirmed cases crossed the 6,000 mark.
"This is a matter the ministry is taking seriously, and I want to appeal to all hospitals, public and private, to be extremely careful, and put in place measures that reduce the slightest possibility of cross-infections," Doctor Mercy Mwangangi, the chief administrative secretary for health, said on Sunday.
So far, 41 of the country's 47 counties have recorded infection cases, with Nairobi leading in terms of the total number of cases, followed by Mombasa.
Mwangangi urged Kenyans to step up compliance and containment measures. Failure to do so would be a huge threat to the health system and efforts to ensure that the curve is flattened.
In March, she said 78 out of 3,419 tested samples were positive; in April 328 out of 19,108 samples tested positive. In May, 1,615 out of 57,527 samples tested positive and by June 28, 4,049 out of 85,142 tested samples were positive.
"From these figures it's evident that the number of those testing positive has been on a sharp increase and this should worry each and every one of us because it's an indicator that the situation is getting worse," Mwangangi said.
She said the spotlight has now turned to counties and urged each county to be able to bear responsibility and upscale their levels of preparedness.
"Counties need to move with speed to finalize their levels of preparedness. Together with county governments, we are working to enhance capacity of testing, tracing and isolating. As we move forward, we expect each county government to be able to rule out the interference, enhance testing capacity and have proper tracing mechanisms in place," Mwangangi said.
She urged county governments to ensure that treatment facilities have the capacity to handle severe cases and that isolation and home-based care programs are run efficiently.
The Ministry of Health launched home-based isolation and care protocols for coronavirus patients on June 10 as one of the case management strategies to combat the pandemic.
Mwangangi urged Kenyans to continue washing their hands, social distancing and wearing face masks when in public.
President Uhuru Kenyatta is expected to issue directives for the way forward on July 6, after expiration of the 30-day extended dust-to-dawn curfew and cessation of movement in and out of the capital, Nairobi, and the port city of Mombasa.
Many Kenyans are eagerly awaiting the lifting of the restriction of movement so that those who had been locked out in other parts of the country can travel back to the cities and resume work.
Additionally, the lifting of the travel restriction will enable those who are struggling to make ends meet in the two cities travel to their rural homes.
While many people feel the reopening will be good for the country's economy, others fear that the initiative could spread the virus to rural areas, where most of the residents are elderly and the majority living with underlying health conditions.
During the Sunday briefing, Doctor Patrick Amoth, the acting director-general of health, said counties had met most of the coronavirus containment measures and that there is a likelihood that the country will reopen the economy soon.