Entire village community in Ningxia moved out from the poorer areas
Share - WeChat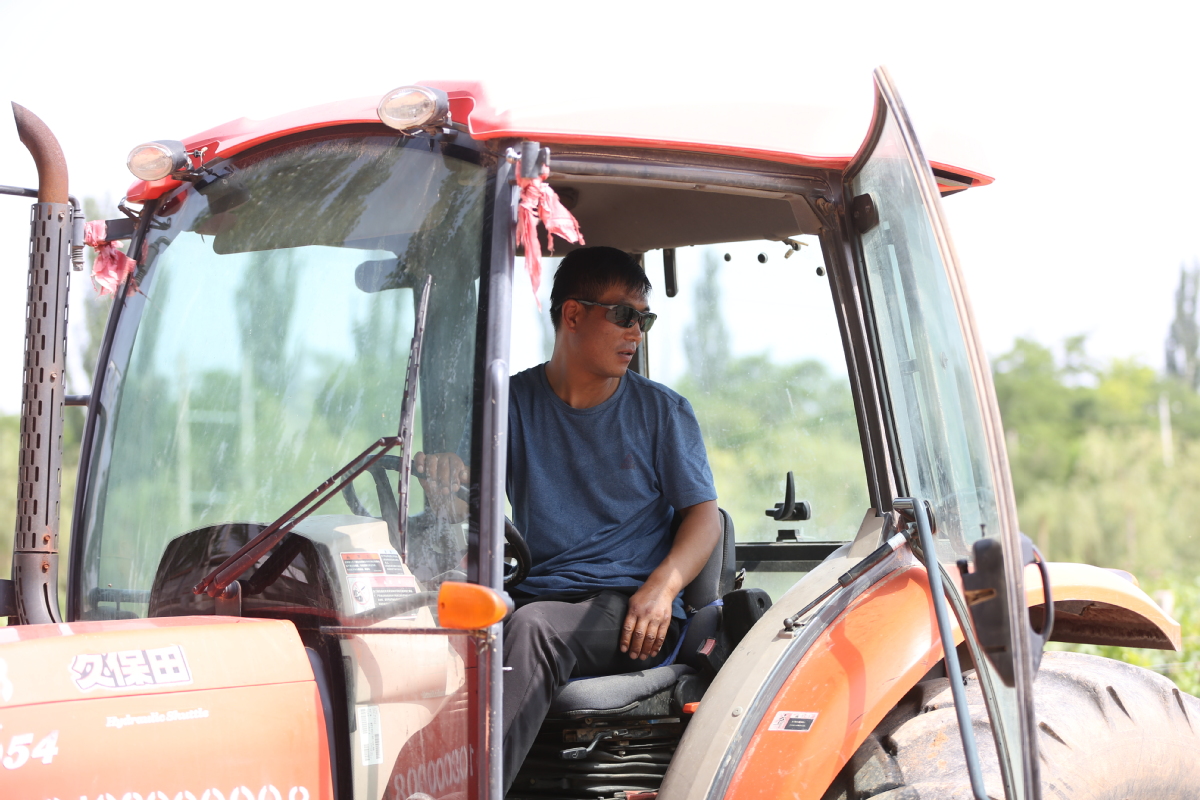 Editor's note: With China set to meet its goal this year of eliminating extreme poverty before next year's 100th anniversary of the founding of the Communist Party of China, this series looks at the efforts of different areas of the country to erase poverty and improve livelihoods.
Hai Fugui dreamed of buying a car so that he could take his wife and three children to see places outside of his hometown.
His dream came true in 2017. Hai bought a sedan, and his family had its first trip to several local scenic spots.
Hai, 38, and his family live in Minning, a town close to Yinchuan, capital of northwest China's Ningxia Hui autonomous region. Their ancestral home is more than 300 km away.
Hai's family had lived in Xihaigu area in south Ningxia for generations. Xihaigu has such a chronic shortage of water and a harsh climate that the United Nations classified it as "one of the least suitable areas for human habitation in the world" in 1972. Xihaigu is one of China's most impoverished areas.
Hai's family could barely make ends meet in Xihaigu. The big family-the couple, three children and Hai's parents-in-law-moved to Minning in 2012. After doing odd jobs for two years, Hai is now a tractor driver at Minning's Lilan Winery, with a salary of 6,700 yuan ($946.7) a month.
"Now I can raise my family," Hai says with pride.
Like Hai's family, more than 60,000 residents from Xihaigu have resettled in Minning in the past two decades.
As part of a poverty alleviation scheme, the development of Minning town started in 1997 based on the idea of Xi Jinping, who was then deputy Party chief of southeast China's Fujian province and in charge of Fujian's efforts to assist Ningxia.
At a conference on poverty alleviation cooperation held by China's State Council in May 1996, 10 developed provinces in east China were paired with 10 less developed regions in western China. Fujian province was appointed to aid Ningxia.
The Fujian-Ningxia partnership resettlement program proposed moving entire village communities from poorer areas, such as Xihaigu, to more fertile lands near the Yellow River. Minning is one of the resettlement places.
The name of this town tells about the partnership between Fujian and Ningxia. While Min refers to Fujian, Ning stands for Ningxia.
In 1997, Xi visited Xihaigu. "The families I visited did not have enough to eat, and the drinking water-salty to the taste-was brought from afar," Xi said. The villagers did not even have the luxury of showering.
"It was my first visit to Xihaigu, and the sight of people's lives there shocked me," Xi said. "I was stunned that there was still a place with such poor and difficult conditions after so many years of reform and opening-up."
Since the mid-1990s, pairing-off cooperation between China's more developed eastern regions and less developed western regions has been a key institutional arrangement to alleviate poverty and bridge the previously widening gap of wealth disparities between these regions.