NY school receives gift of 5,000 masks from China's consul general
By Gao Tianpei in New York | China Daily Global | Updated: 2020-06-30 11:12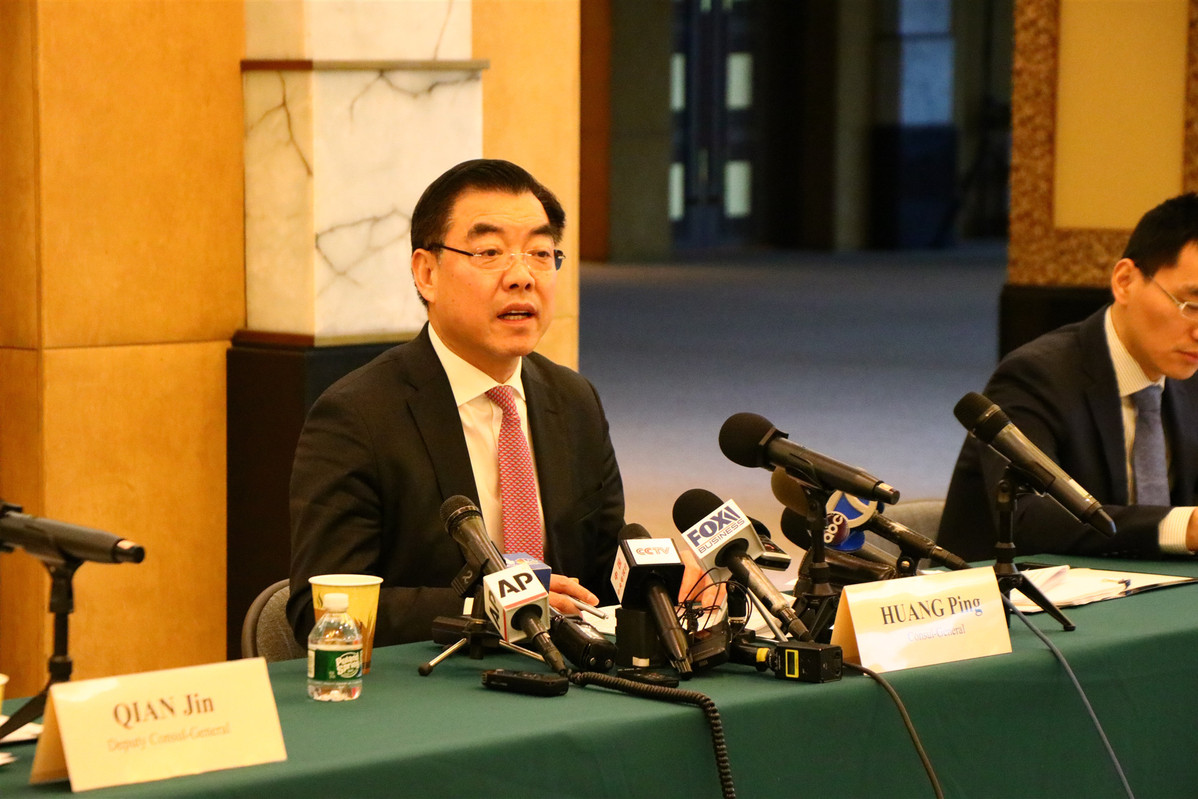 The Chinese Consulate in New York recently donated 5,000 face masks to help New Yorkers in its fight against the novel coronavirus. Huang Ping, China's consul general in New York announced the gift at a virtual handover ceremony via Zoom on Monday.
"When China was hit very hard by COVID-19, we got a lot of help from countries across the world, including the United States. A drop of water shall be returned with a burst of spring. We are in a better position now, and we should return the kindness," said Huang at the ceremony.
Huang said it was a privilege and an obligation to join hands with everyone in New York.
"As a diplomat living in New York, I see myself as a New Yorker and always want to reach out to help," Huang added.
With the assistance of New York state Senator James Sanders, the masks arrived directly at the PS 354 Jermaine L. Green STEM Institute, an elementary school with more than 500 students in Queens, New York.
Sanders acknowledged the help of the Chinese people and the Chinese government. "At the height of the crisis, China's consul general and the Chinese people were kind enough to send a lot of supplies. We have saved many lives … because of friends throughout the world," he said.
During the worst days of the coronavirus pandemic, New York state saw more than 1,000 deaths a day. After a two-month lockdown, New York has returned to some sense of normalcy. On Sunday, the state reported a total of five deaths from COVID-19 — the lowest single-day number since March 15.
The coronavirus pandemic has killed more than 126,000 Americans of the 2.5 million who have been infected, and the disease is still flaring in a dozen states that reported record increases in cases last week, according to data from Johns Hopkins University.