YouTubers explore Chongqing for audience of millions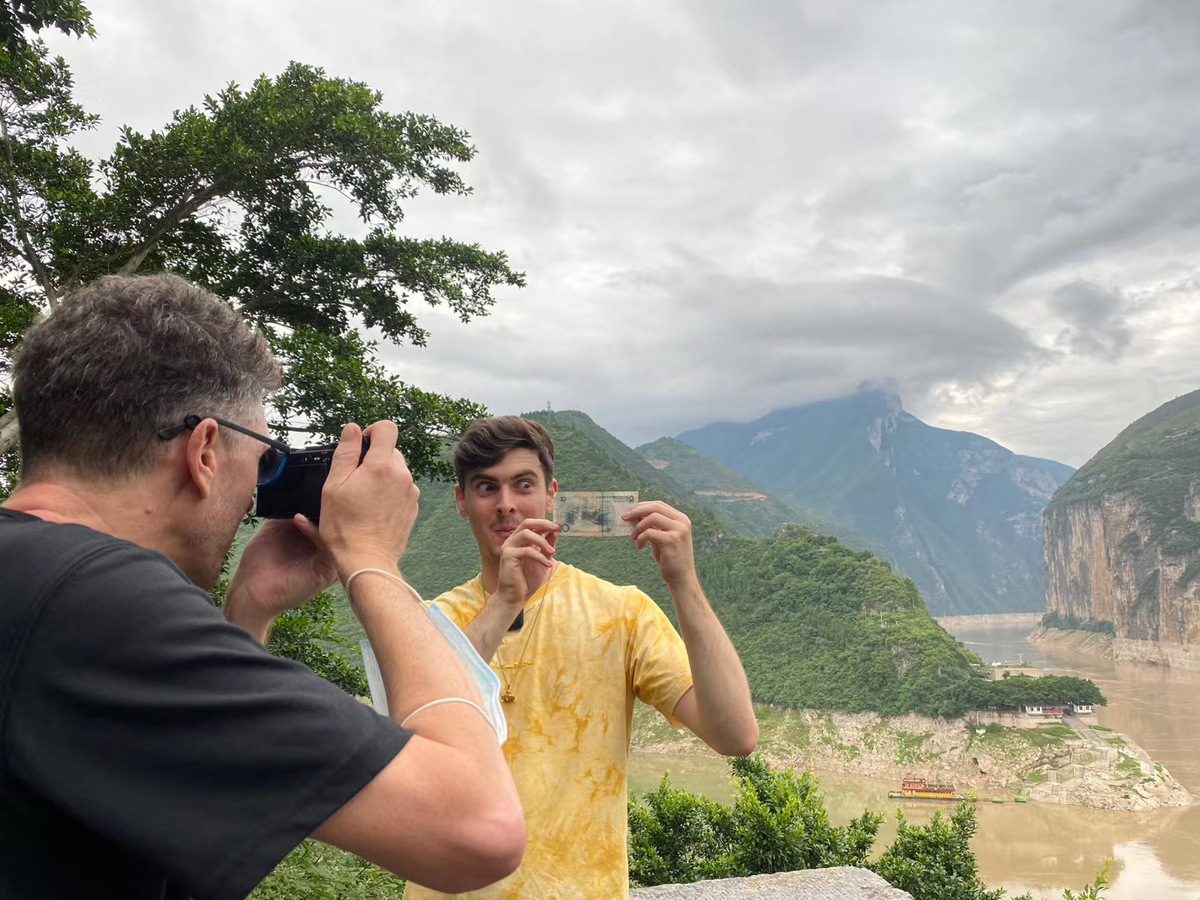 They are among the first overseas YouTubers invited by the Chongqing International Communication Center to participate in the "Real China Tour – Overseas YouTubers Film Chongqing" event.
From June to September, the organizers will invite more than 10 overseas YouTubers to Chongqing to experience and share the city's natural wonders, cultural landscapes, and new urban features and promote the city's culture and tourism after the COVID-19 epidemic.
On June 26, the British vloggers tasted the local cuisine, visited the Chongqing Planning Exhibition Gallery and Huguang Guild Hall of Chongqing, the largest ancient guild hall complex in China, and sailed with a two-river cruise down the Yangtze and Jialing Rivers.