Liaison office of China's central govt in HKSAR supports national security law in HKSAR
Xinhua | Updated: 2020-06-30 21:36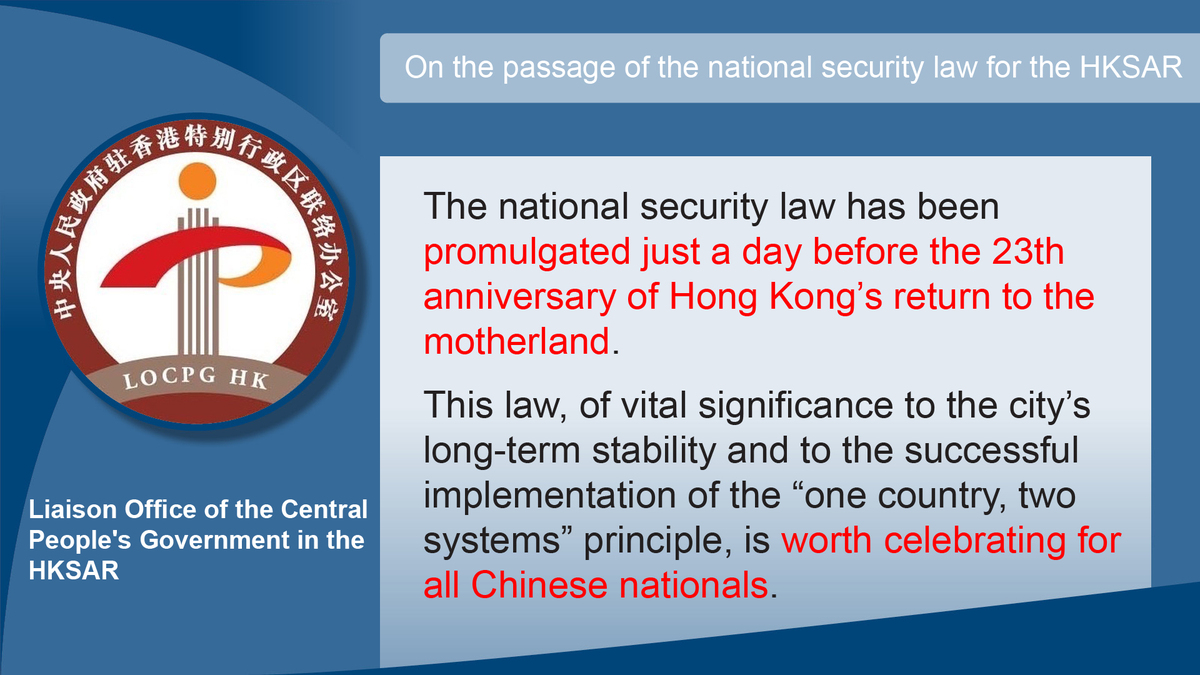 HONG KONG -- The Liaison Office of the Central People's Government in the Hong Kong Special Administrative Region (HKSAR) Tuesday voiced firm support for the Law of the People's Republic of China on Safeguarding National Security in the HKSAR.
The office said in a statement it will fully support the HKSAR government and the central government's office for safeguarding national security in the HKSAR on the work related to the implementation of the law.
The law was adopted Tuesday at the 20th session of the Standing Committee of the 13th National People's Congress, and listed in Annex III to the HKSAR Basic Law for its promulgation and implementation in the HKSAR.