Giving bugs a good name
By Li Yingxue | China Daily | Updated: 2020-07-01 07:20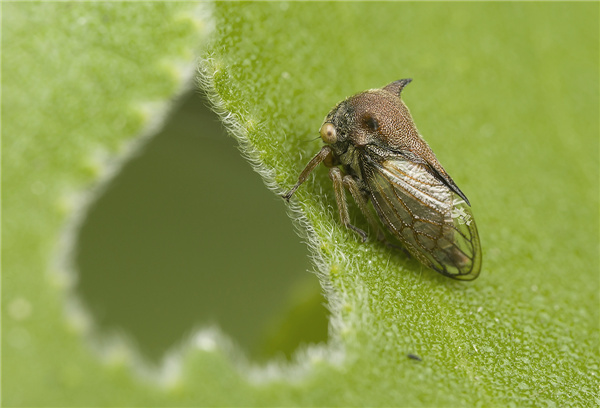 There are some species listed that were recorded in documents they read, but were not actually spotted and seen by the team in Shanghai, so Zhou hopes the references in the book will serve as clues for readers to go out and find them.
Tang is an associate professor in zoology at Shanghai Normal University, Zhou's alma mater, and a council member of the Shanghai Society for Entomology.
"When I was a kid and played with the bugs alone, I wondered if there was any other child in the world that had the same interest," Tang recalls. "When I was a graduate student, I got to know Zhou and other bug lovers on the internet, and that became the starting point for this book."
Song, 30, also a graduate with a master's degree in zoology from the same university, has been running another studio that aims to popularize science since 2017.
According to him, the Chinese book was created specifically to spark public interest. It is free to anyone who requests a copy, but the recipient has to cover the postage, which is 16 yuan ($2.26).
"We hope materials such as the book can help people in Shanghai to better know and understand the species around them and that it can also provide a reference for the government when making environmental protection policies," he says.