Business lobby group seeks more boardroom diversity
By JULIAN SHEA in London | China Daily Global | Updated: 2020-07-02 10:01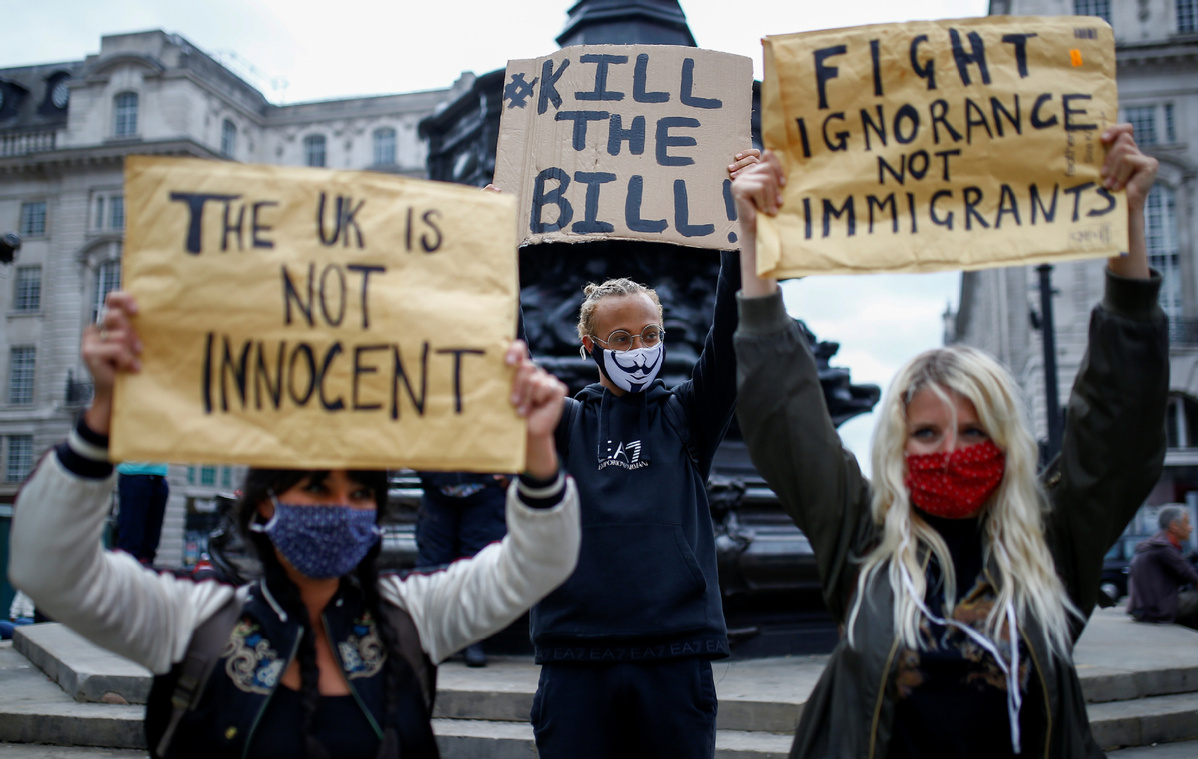 British boardrooms are being asked to appoint at least one person from an ethnic minority background in the next three years, as a way of making a lasting change to business culture in the light of the issues and debate highlighted by the Black Lives Matter protest movement.
Ann Cairns is executive vice-chair of Mastercard and global chair of the 30% Club, a business lobby group aiming to bring about great diversity at executive level. She told the Financial Times the current global socio-political climate, and also the on-going novel coronavirus pandemic, made now a good time to initiate change.
The virus outbreak, she said, "coupled with anti-racist protests... in solidarity with United States campaigners for Black Lives Matter, and renewed focus on race relations globally, are creating much-needed focus on the inequalities in our societies."
Women of color face an even thicker glass ceiling when it comes to reaching the top, she added, and the group is also particularly keen for there to be more female representation in boardrooms.
When financier Helena Morrissey established the 30% Club in 2010, on average just 9.5 percent of the boardrooms of FTSE 350 companies were female.
A decade later, that figure has risen to 32 percent, surpassing the organization's initial aim, but more than one-third of companies have yet to meet the target, so the fight is by no means over.
The 30% group's new drive mirrors the efforts of a government-backed review by businessman John Parker to bring about wider representation at executive level.
His review found that in 2017, 50 percent of FSE 100 company boardrooms had no Black, Asian and minor ethnic representation, and in February this year, that figure was still more than one-third.
The experience of the pandemic, Parker said, could provide people with an opportunity to reflect on this situation, and to think about how to change it. "When we're all holed up in our homes, we're going to have more time to think, more time to reflect," he said.
"I want to see a just society where, regardless of color, people can actually develop their talents and deploy them in the interests of their country."
Cairns said a lack of diversity meant a huge amount of talent was going to waste. "In 2020 leadership of our business world still doesn't reflect our wider population and we are not harnessing the wonderful talents of people who think differently, have different backgrounds, cultures, ethnicities and many other differences," she said.
The group is also hopeful that boardroom retirements over the next few years might create opportunities for increased female representation. Between now and 2023, it would like to see one-third of all new FTSE 350 chair appointments going to women.