19th 'Chinese Bridge' connects Colombian, Chinese people
Chinaculture.org | Updated: 2020-07-03 08:38
The 19th "Chinese Bridge" Chinese Proficiency Competition for Foreign College Students wrapped up in Bogota, Colombia on June 30.
Andrés Camilo Ramírez, a student from the Confucius Institute of the EAFIT University of Medellín, won the first prize with a scholarship from the Chinese government.
Unlike the previous contests, this year the event was held online due to the COVID-19 pandemic.
The virus didn't curb the passion of Colombian students to show their talent in Chinese culture. And social media platforms let more people know about the competition in Colombia.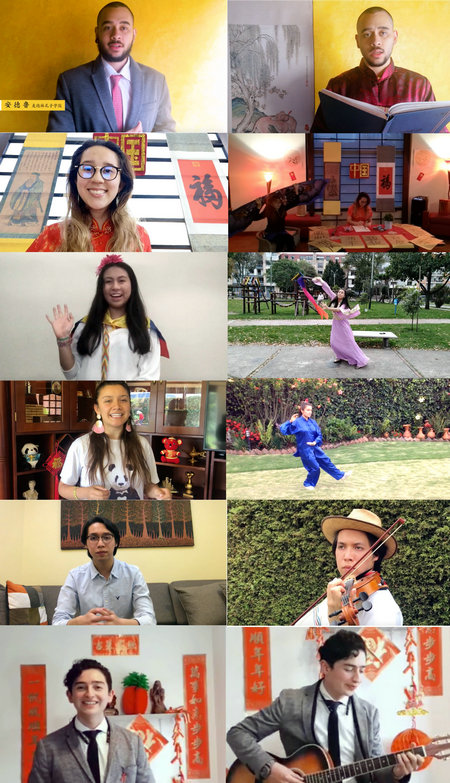 China and Colombia's joint efforts against the novel coronavirus was a popular speech theme among the contestants.
Ramírez used two pictures, featuring the Chinese people's battle against the epidemic and China's aid to other countries during the pandemic, to express his understanding of "working together to build a new type of international relations and a community with a shared future for humanity".
Other competitors also shared their willingness to learn the Chinese language and Chinese culture as well as their experience when studying in China. Some wished to contribute to the friendship between the two nations in the future.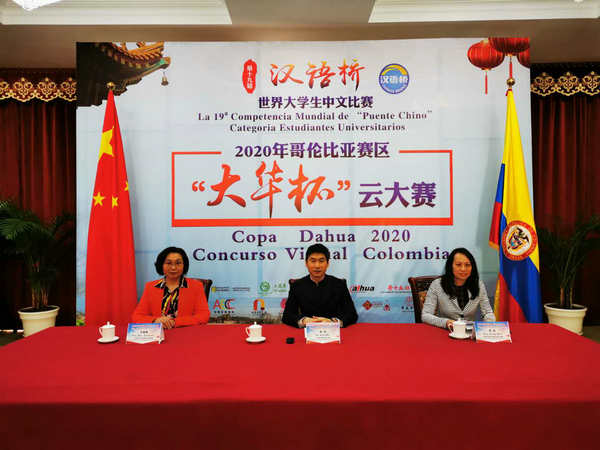 In attendance at the contest were Lan Hu, Chinese ambassador to Colombia; Ernesto Samper, former Colombian president; Honorio Henríquez, first vice-president of the Colombian Senate; Zhu Xiaoyan, cultural counsellor of the Chinese embassy in Colombia; and other Chinese and Colombian officials and representatives.
Lan said since the establishment of diplomatic relations between China and Colombia 40 years ago, the two nations have learned from each other and become good partners in development. The Chinese language has bridged the two cultures as more and more young Colombians are learning Mandarin.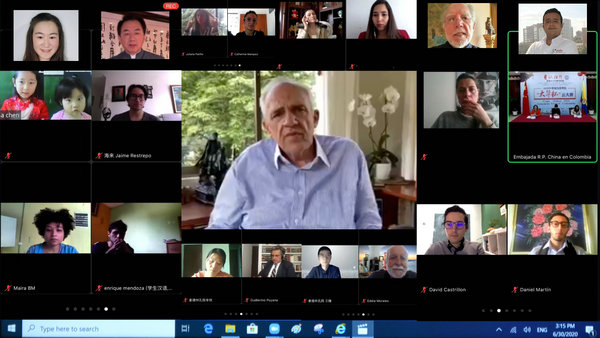 Samper highly praised the competition, which marked the second time that he had attended the event.
"Aristotle said friendship is a single soul dwelling in two bodies. And the contest is the emotional attachment that connects both the Chinese and Colombian people. I am thankful for the contest, which gives an opportunity to Colombian youngsters to show their talent and know more about the world."