MLB stepping up to plate with revamped rulebook
Share - WeChat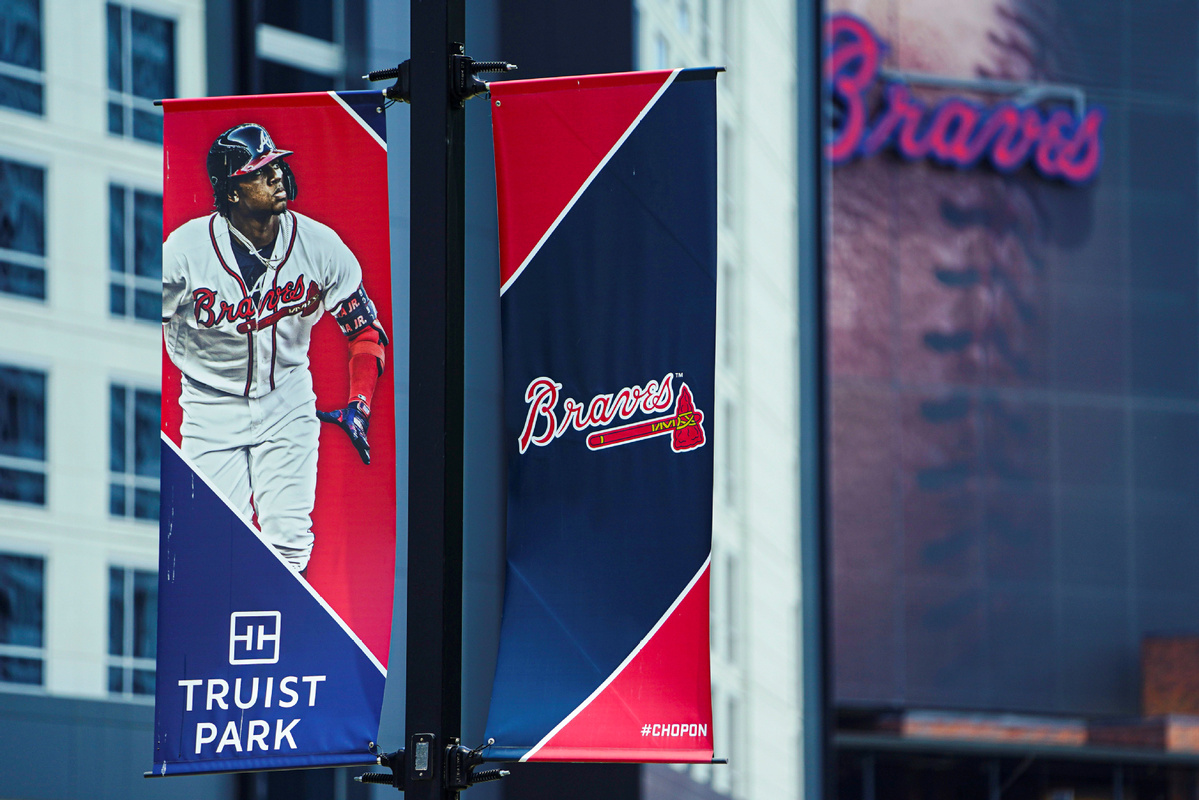 Major League Baseball's 60-game season will launch on July 23 or 24, and the 30 teams have been given the green light to schedule as many as three exhibition games ahead of Opening Day.
MLB announced on Tuesday that each team will play 40 divisional games and 20 regional interleague games, with the trade deadline set for Aug 31 and postseason rosters frozen as of Sept 15.
The two biggest rule changes for the pandemic-shortened season will see the National League adopt the designated hitter, and games that go into extra innings will start with a runner on second base.
The revamped rulebook also stipulates physical distancing when possible, as well as the following:
· All spitting-including sunflower seeds and peanut shells-is prohibited on the field, as well as in dugouts and clubhouses.
· Pitchers on the mound will be permitted to keep a moistened cloth in their pocket to wet the ball ahead of gripping it, instead of licking their fingers.
· Lineup cards will not be exchanged at home plate. Instead, managers must enter them into an MLB app.
· Dugout and bullpen areas will be expanded, and all on-field personnel must adhere to physical distancing as play allows. Players cannot socialize or come within six feet of members of the opposing team on the field or before or after the game.
"Players or managers who leave their positions to argue with umpires, come within six feet of an umpire or opposing player or manager for the purpose of argument, or engage in altercations on the field are subject to immediate ejection and discipline, including fines and suspensions," the rule states.
A previously announced rule requiring all pitchers to face at least three batters except in case of injury remains in effect.
The designated hitter (DH) rule started in the American League in 1973, and for 47 years the National League resisted calls to adopt it.
The DH does not play a position in the field, but instead replaces the pitcher in the batting order-ostensibly to generate more offense.
The DH, who can only be replaced by a player who has not entered the game, can be moved to a fielding position-but if that happens his team forfeits the role of the designated hitter. And unlike other positions, the DH is "locked" into the batting order, so no multiple substitutions can be made to alter his rotation to the plate.
Meanwhile, the Washington Nationals will try to defend their World Series title without two veteran holdovers from last year's team.
General manager Mike Rizzo said longtime first baseman Ryan Zimmerman and pitcher Joe Ross are opting out for the safety of themselves and their families in the face of the COVID-19 pandemic.
"We are 100 percent supportive of their decision to not play this year," Rizzo said on Monday."We will miss their presence in the clubhouse and their contributions on the field."
Zimmerman was due to earn $740,741 and Ross $555,556 as prorated portions of their salaries, originally $2 million and $1.5 million respectively.
Only players deemed high risk are paid if they opt out of the shortened season.
"Everyone knows how much it means to me to be part of a team and I will miss that camaraderie dearly this year," Zimmerman, the Nats' longest-serving player, said in a statement.
"Of course I would love to pursue back-to-back titles. I cannot speak for anyone else, but given the unusual nature of the season, this is the best decision for me and my family."
Zimmerman has been writing a diary for Associated Press since the coronavirus shut down sports this spring. In the 10th installment last week, he expressed concerns about playing this summer.