Fashion 'scents' with unique sachets on show in Shanghai
Share - WeChat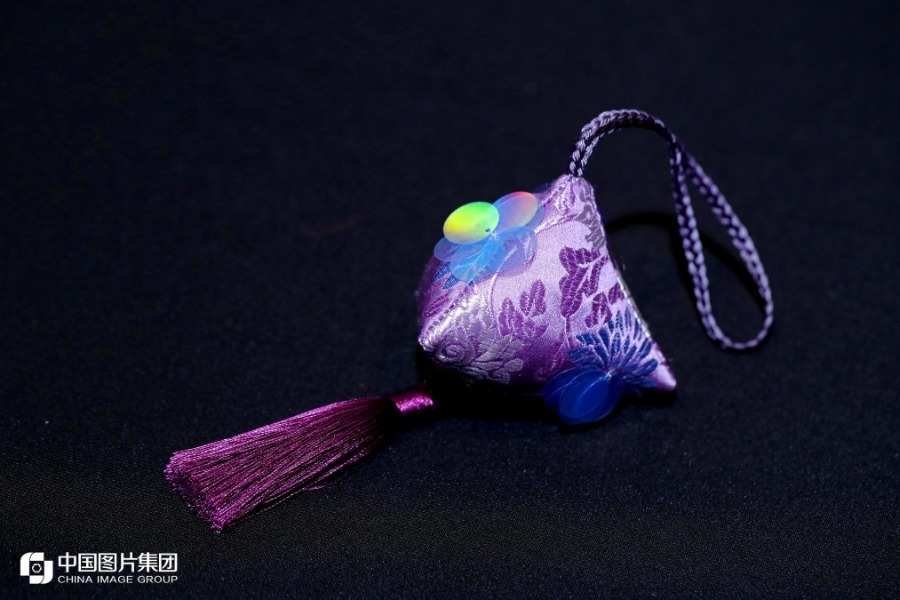 A fashion show of 26 Chinese sachets made by Nanjing Yunjin Brocade Research Institute and Lanzhou Foci Pharmaceutical Co was staged in Shanghai on June 18.
Filled with traditional Chinese medicine, such as aromatic herbs, potpourri and sandalwood, the sachets can absorb sweat and repel insects and also are believed to ward off evil spirits.
Handmade according to the Yunjin brocade technique, a form of intangible heritage, the sachets feature exquisite patterns and a smooth texture. The technique involves various patterns as beautiful as the clouds in the sky, hence its name "Yunjin", which literally means textiles of the clouds.
Tian Yanan, general manager of Lanzhou Foci, said the company has selected different herbs for the sachets, so that each has a unique scent and function.
Gao Wenzhi, a designer from the Nanjing Yunjin Brocade Research Institute, said she has combined modern fashion and traditional patterns to design the sachets, and one of her favorites resembles a luxury bag.