Over 7,400 Chinese enterprises listed on global stock exchanges
By Zhang Jie | chinadaily.com.cn | Updated: 2020-07-03 14:38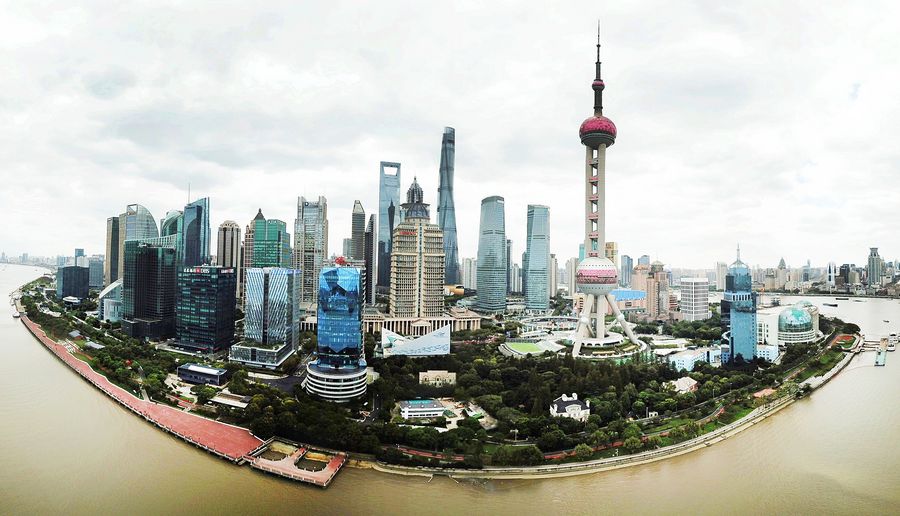 China had 7,425 companies listed on 15 stock exchanges across the world including in Shanghai, Shenzhen, Hong Kong and New York by June 30, with the total market value reaching 112.31 trillion yuan ($15.9 trillion), an increase of 6.24 percent from the end of 2019, according to a latest ranking released by market tracker Wind Info.
The threshold to rank among the top 500 listed companies was 31.2 billion yuan in market value in the first half of this year, and the average market value of the top 500 was 133.5 billion yuan.
The market tracker said the top 500 companies were still concentrated in the financial, pharmaceutical and biological, information technology, and electronics industries.
Tencent, Alibaba, and TSMC (Taiwan Semiconductor Manufacturing Corp) took the top three spots with the market value reaching 4.35 trillion yuan, 4.11 trillion yuan and 1.95 trillion yuan, respectively.
Beijing had the largest number of the listed companies among the top 500, with the 96 listed companies' market value reaching 19.05 trillion yuan, followed by Guangdong province with 69 enterprises and Shanghai with 60 listed companies, and the total market value was 14.77 trillion yuan and 6.28 trillion yuan, respectively.
Among Beijing's 96 listed companies, 23 were information technology enterprises including JD, Xiaomi, Baidu and Meituan Dianping.
Guangdong and Shanghai maintained a high growth momentum on the number of listed companies, Liu Meilin, analyst at 21st Century Economic Institute, said. During past two years, the number of listed companies in the two regions rose to 13 and 10, respectively, becoming the fastest growth regions in China.
Although the number of listed companies in Hangzhou was nearly a half of the figure in Shanghai, the total market value of the listed companies was higher than Shanghai, hitting 6.79 trillion yuan. As Alibaba's headquarters location, the company contributed over 4 trillion yuan to the Hangzhou's figure.
The Yangtze River Delta region had 131 listed companies by June 30, accounting for 26 percent of the top 500, whereas there were 108 listed companies by the end of 2018.
The growth is supported by policies from the government. From the Outline of the Yangtze River Delta Regional Integration Development Plan released in 2019, the region has initially formed a headquarters economic development model with Shanghai as the center and Nanjing and Hangzhou as the sub-centers, Liu said.
Moreover, the analyst said the head enterprise is not only the pillar and engine to a local economy, but also reflects the local economic strength and industrial structure. The local government should guard against the enterprise to take monopoly that lead to the industrial structure being unitary.