No risks for teams' lengthy lockdown
Share - WeChat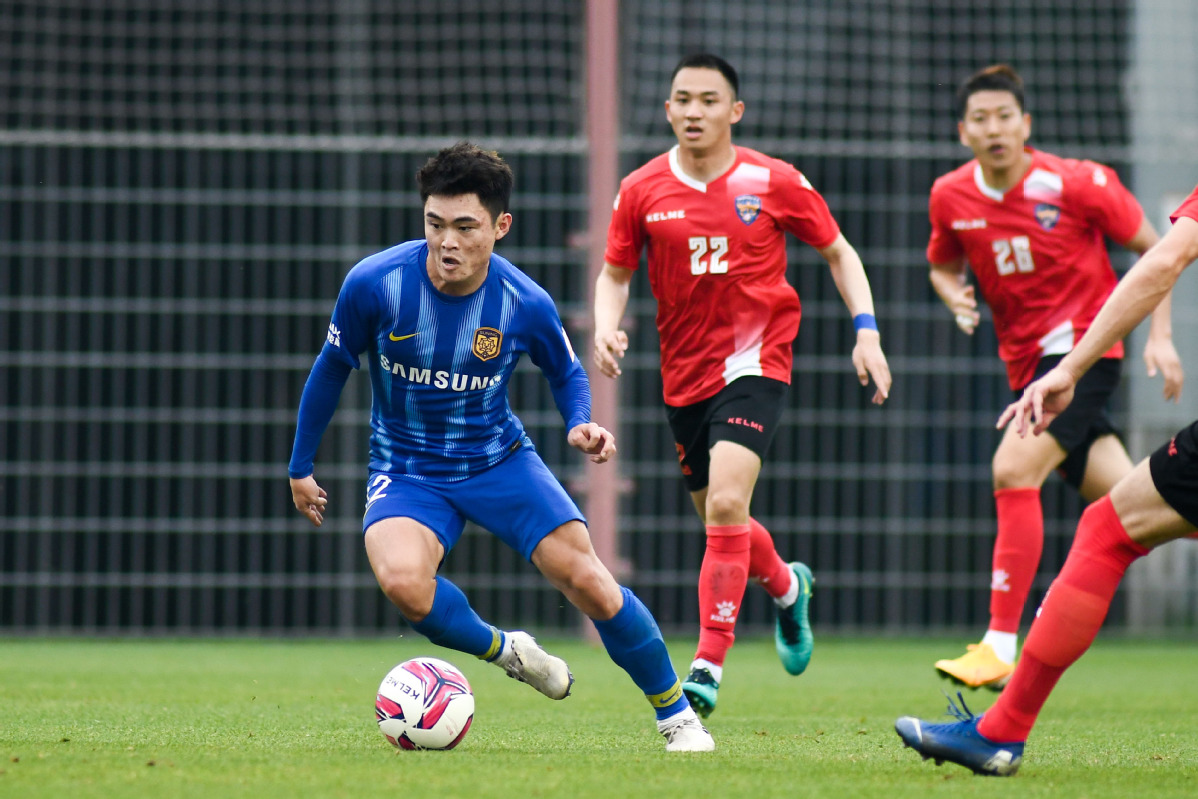 The long-awaited 2020 Chinese Super League will finally kick off on July 25 after over six months of hiatus due to the COVID-19 pandemic.
The Chinese Football Association has prioritized the safety of everyone involved, but with the league's two host cities, Dalian and Suzhou, each welcoming over 1,000 players, coaches, staff and media, that will no be easy task.
Members of all 16 teams will undergo one coronavirus antibody test and two nucleic acid tests 21 days before departing for the host cities, with only those who receive negative results allowed to travel.
All media and support staff will be tested upon arrival. After the season kicks off, nucleic acid tests will be administered to everyone involved each week, with antibody tests conducted once a month.
In both cities, the match and living areas will be divided into blue, green and purple zones.
Players, coaches, referees and core match staff will be assigned to blue zones and will be under strict lockdown. Only those with blue credentials will be permitted to enter these areas and they will be forbidden from interacting with people with green or purple credentials.
Workers in hotels who will have interaction with the players are also being assigned to the blue zone and will follow the same lockdown policy.
Wearing masks will be compulsory inside stadiums and during matches, with the exception of players, coaches and referees. Preand post-match media conference will be conducted online.
"We have to make sure that not a single person in the league can be infected by the virus after the season returns," said CFA president Chen Xuyuan. "We have to keep everyone healthy and keep the season in order. We're prepared for all difficulties."
The players will be restricted to hotels, training pitches and match stadiums, and will be required to use Alibaba's remote conference platform DingTalk to report their whereabouts at designated times.
With such stringent measures in place, the CFA is endeavoring to keep players and all blue-zone staff entertained in their downtime with a multitude of recreational facilities, including pool tables, basketball courts, reading rooms, video games and even karaoke. Psychological counseling will also be available.
"The lockdown could continue for over 70 days, so we have conducted many assessments and discussions about how to keep players mentally stable and help them to the finish," said Chen.