Guangdong grab 24th straight win, Beijing enter top four in CBA
Share - WeChat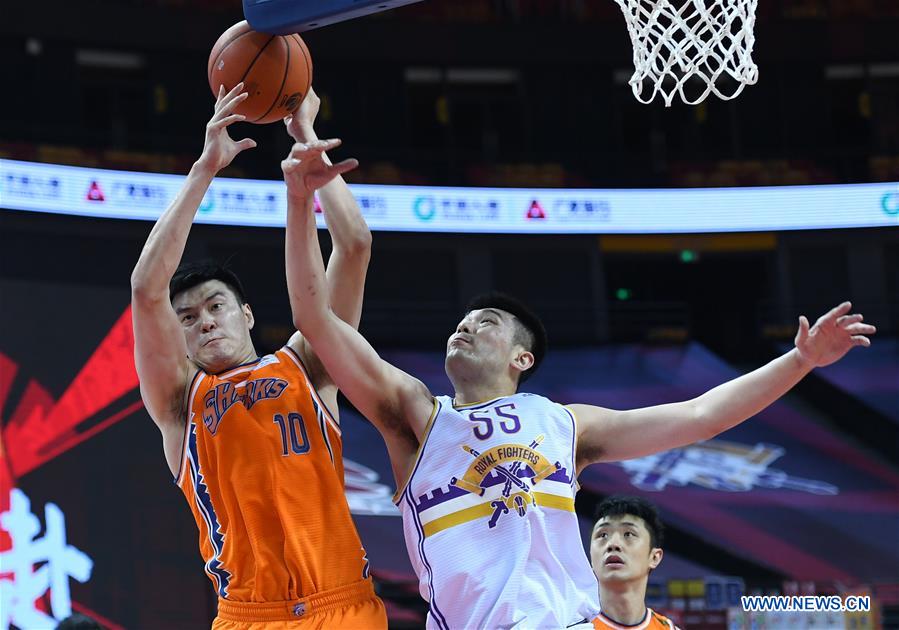 QINGDAO, China - The Guangdong Southern Tigers defeated the Bayi Rockets 116-108 for their 24th straight win while the Beijing Royal Fighters entered the top four after the 104-97 victory over the Shanghai Sharks in the Chinese Basketball Association (CBA) league here on Sunday.
The game between the defending champion and bottom of the league was unexpectedly fierce. On the heels of two victories in a row for the first time this season, Bayi showed determination to extend their winning streak, surprising Guangdong in the first quarter with a 12-4 run. Guangdong was able to get the upper hand at the end of the first half but with an advantage of only five points.
However, after adjustments on their strategy, Guangdong put great pressure on Bayi in defense, extending their lead to double digits after consecutive three pointers. An 11-0 run in the fourth quarter was not enough for Bayi to upset the champions of the regular season as Guangdong extending their winning streak to 24 games.
"I was pleased to see our team fight to the end of the game with Guangdong. Our players deserved to be praised for their way of playing the game tonight," said Wang Zhizhi, coach of Bayi. "We grabbed more rebounds than our opponents but we did have too many turnovers under pressure."
Ren Junfei had a game-high 29 points for Guangdong, Zhao Rui contributed 18 points and nine assists. Lei Meng led Bayi with 28 points.
In other action, two foreign players combined 52 points to help the Beijing Royal Fighters defeat Shanghai to enter the league's top four. The Royal Fighters almost wasted their 19-point lead of the first half as Shanghai cut the deficit to only three points in the third quarter, but they still managed to secure their fourth straight victory.
Fogg scored a game-high 34 points for Beijing, while Moultrie had 18 points. McCallum a contributed team-high 21 points and 11 rebounds for Shanghai.
In another game on Sunday night, the Zhejiang Golden Bulls downed the Jilin Northeast Tigers 95-88.