Canada counting down to NHL return
Share - WeChat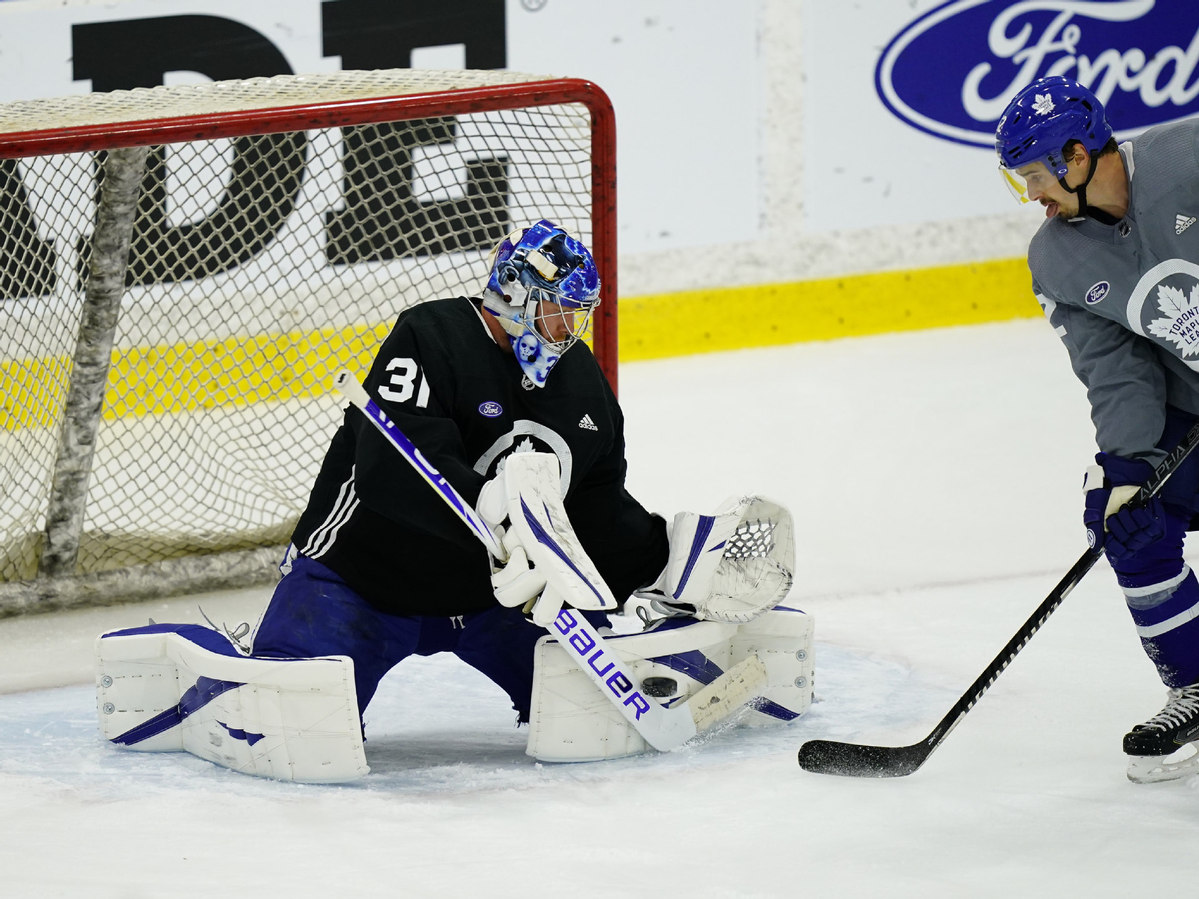 Edmonton, Toronto to host restart as new labor deal adds to feel-good factor
It's only fitting that the "rebirth "of the National Hockey League will be launched in the country that invented the sport and embraces it as a national religion.
The NHL announced on the weekend that play will resume on Aug 1 in the Canadian hub cities of Edmonton and Toronto, with 24 teams participating in an expanded playoff tournament to crown the Stanley Cup champion.
Edmonton (Western conference) and Toronto (Eastern conference) will each host a 12-team qualifying round and at least two playoff rounds to complete the season that was shut down on March 12 due to the coronavirus pandemic, with 189 games remaining.
There will be up to three games per day in each hub, with no fans in attendance.
The league is allowing itself site flexibility for the conference finals and Stanley Cup final in the event of potential spikes in COVID-19 infections, but Edmonton, the capital city of the province of Alberta, will likely host the championship round.
With full training camps set to open this week, the players' union on Friday voted to accept a four-year extension of the collective bargaining agreement that will ensure labor peace through the 2025-26 season.
"All we know is we will be playing hockey, there will be labor peace so long as this thing gets ratified for another four years, or six years maybe," said Carolina Hurricanes forward Justin Williams.
"That's good for the fans, that's good for the TV audience, that's good for the players … it's good for everybody. So we're obviously excited about that. It's awesome that they were able to do this. I don't think a normal CBA negotiation goes this quickly, but both parties wanted it done and we got it done."
The agreement covers numerous issues, including potential participation in the 2022 Beijing Winter Olympics. In order for that to happen, the NHL will first have to resolve ongoing marketing rights and health insurance issues with the International Olympic Committee and the International Ice Hockey Federation.
Financially, the CBA extension also addresses lost revenues stemming from the balance of the regular season being wiped out and empty arenas looming for the playoffs.
"This agreement is a meaningful step forward for the players and owners, and for our game, in a difficult and uncertain time," NHL Players' Association executive director Don Fehr said." We are pleased to be able to bring hockey back to the fans."
The return to play will push back the start of the 2020-21 season to December or perhaps even January. Only twice since 1893 has the Stanley Cup not been awarded: in 1919, when the final couldn't be completed because of the Spanish flu pandemic, and in 2005 when the season was canceled by a lockout.
"While we have all worked very hard to try to address the risks of COVID-19, we know that health and safety are and will continue to be our priorities," said NHL commissioner Gary Bettman.
"We know that all of our fans are excited about our return to the ice on Aug 1 and that has been our goal since we paused our season on March 12. We are thrilled to be able to do this."
The top four teams in each conference (Boston, Tampa Bay, Washington and Philadelphia in the East and St. Louis, Colorado, Vegas and Dallas in the West) will play a series of round-robin games to determine seeding. Those top seeds will then face the winners of eight best-of-five series: Pittsburgh Penguins vs Montreal Canadiens; Carolina Hurricanes vs New York Rangers; New York Islanders vs Florida Panthers; Toronto Maple Leafs vs Columbus Blue Jackets; Edmonton Oilers vs Chicago Blackhawks; Nashville Predators vs Arizona Coyotes; Vancouver Canucks vs Minnesota Wild; and Calgary Flames vs Winnipeg Jets.
Most Popular
Highlights
What's Hot