Rural education anniversary celebrated
Share - WeChat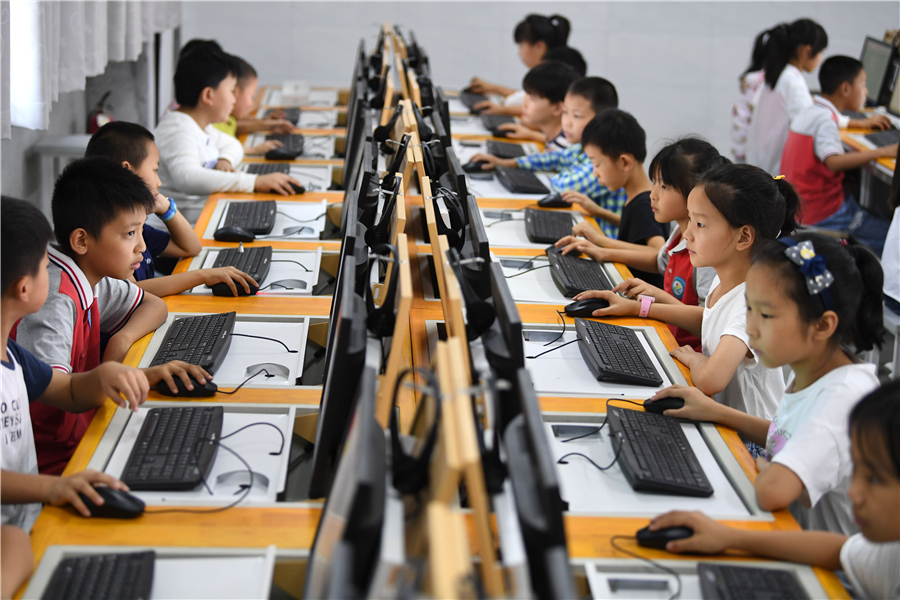 Project Hope school launched 30 years ago blazes a trail
In a lukewarm breeze on May 19, 1990, hundreds of farmers in Anhui province paused from their work during the busy springtime planting season.
In groups of two or three, they headed to a dilapidated ancestral temple in Nanxi township, Jinzhai county.
For decades, the ancient wooden structure had sheltered one of a number of teaching sites hidden deep in the Dabie Mountains on the border of Anhui, Hubei and Henan provinces.
On this pleasant day 30 years ago, a ribbon-cutting ceremony took place to inaugurate a new classroom building at Jinzhai County Hope Elementary School, the township's first proper educational facility.
Hundreds of students in school uniform sat in neat rows. Local officials and other speakers addressed the crowd in front of the two-story, reinforced concrete building. Red, yellow and pink flags tied to rails on the building fluttered in the breeze.
The event might not have appeared to be a game-changer at the time, and neither did it attract much media attention.
However, in hindsight, it marked a turning point for China's underfunded rural schools, which in the 1980s and '90s were struggling with rising student dropout rates caused by rural poverty.
The school was the country's first rural educational institution named after Project Hope, a program endorsed by the central government. Some of the students received Hope Scholarships for about 200 yuan ($28 at today's exchange rate).