Rural education anniversary celebrated
Share - WeChat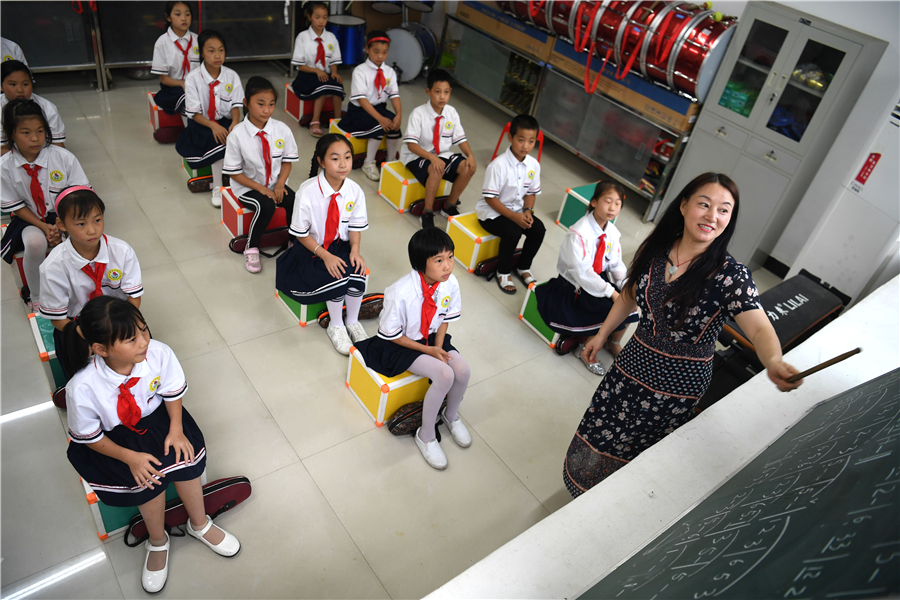 Travel made easier
In recent years, a five-story teaching building was built to handle an influx of students. Concrete roads and a frequent bus service, introduced as part of a broader effort to improve rural infrastructure, make it easier for students to travel between home and school.
Classrooms are equipped with projectors, and the teachers-mostly young college graduates-are digitizing material so that it can be shown on screen, increasing the appeal of science and music classes.
Wang Liwei, a former researcher at the 21st Century Education Research Institute, a nonprofit organization in Beijing focusing on education policy research and advocacy, said the transformation at the Hope school in Jinzhai typifies the changes seen in many rural schools over the past decade. This transformation has come amid increased funding and policy support for rural education.
"When Project Hope was created, rural schools faced a dire shortage of resources," Wang said, referring to the lack of chairs, desks and other basic teaching equipment.
The project's popularity and growing public support for investment prompted the government to introduce policies aimed at boosting the affordability of rural schooling and upgrading education infrastructure in country areas.
In a landmark move in 2006, students in rural areas of western China were exempted from tuition and miscellaneous fees for the nine years of compulsory education. The following year, the exemptions were expanded nationwide.
Also in 2006, agricultural tax was abolished, making life easier financially for many parents who were farmers.