Behind the weird, a history of conflicts and conquest
By LIU XUAN | CHINA DAILY | Updated: 2020-07-27 10:37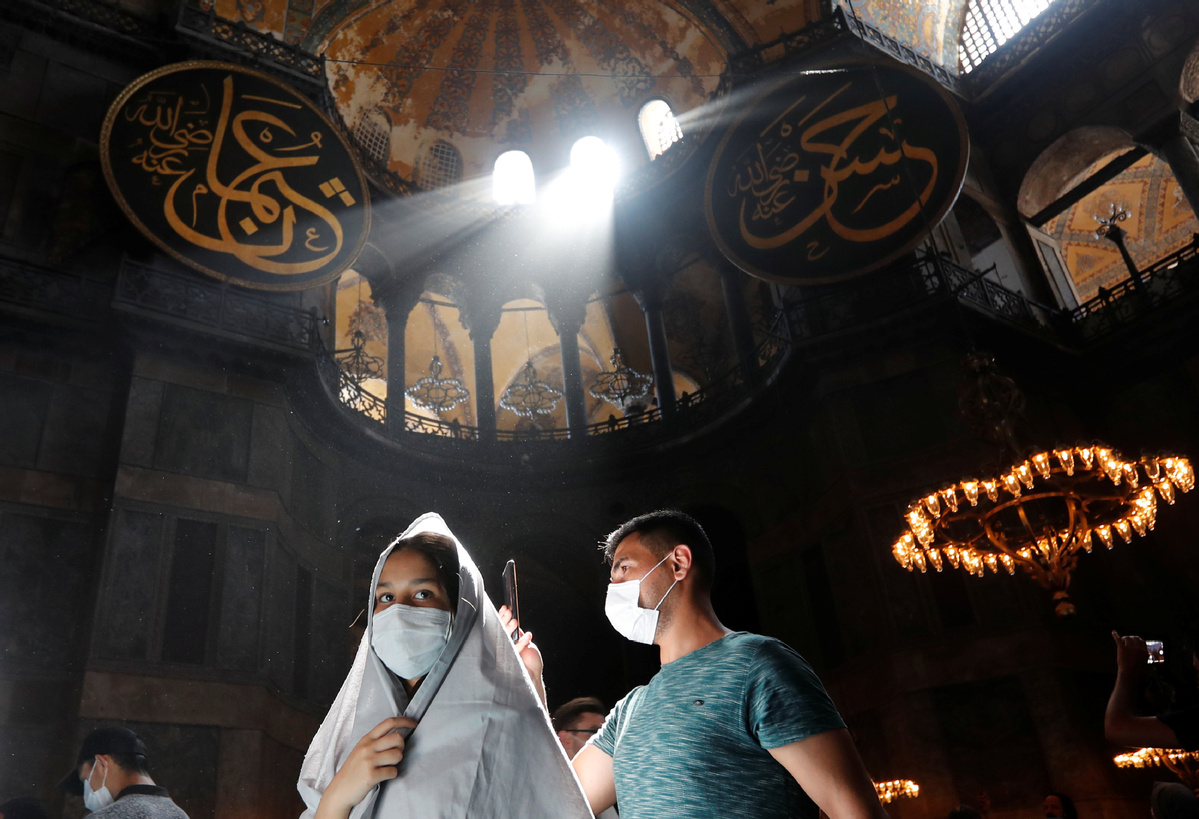 The only two words that popped up in my mind when I first saw Hagia Sophia was "wonderfully weird", a term used to describe Phoebe Buffay, a character in the sitcom series Friends, for her strange but charming personality.
Accurate or not, the fascinating architecture with a complex history indeed impressed me so much that I vowed to go back again in the near future.
However, before I could plan another trip to see the beauty again, the Turkish government annulled the site's museum status and converted it back to a mosque.
The announcement dragged me back to 2017 when I landed in Turkey for a holiday. I was immersed in the exotic streets of Istanbul, attracted by the magnificent architecture in every corner of the city, as well as the great Hagia Sophia.
Standing since the 6th century, Hagia Sophia has experienced changes from an Orthodox Christian cathedral during the Byzantine empire to a mosque in the Ottoman era, and then a museum since 1934.
And the "wonderfully weird "beauty lies in the mixture, as it was a bridge between two faiths and a symbol of coexistence.
Standing in the middle of the hall, you can see the mosaics of the Virgin Mary surrounded by Islamic verses, together adorning the soaring golden dome.
Mosaics picturing Christian figures and stories are embellished by Islamic elements, and all of those are under the roof of a Byzantine structure with minarets, which was also one of the most visited museums in Turkey.
Behind the coexistence, there were conquests and bloody feuds in history, involving both religious and political conflicts. But when the dust settled, it was a harmonious screen that stands in front of the world.
Isn't it one of the most vivid examples showing a community of shared destiny for all mankind, when two faiths can finally sit together and peacefully receive compliments from tourists of different skin colors and religions?
More importantly, will this former museum be able to continue to serve as a bridge connecting different cultures and showcase its "wonderfully weird" beauty to the next generation?