Prodigies are not created through stunts or for-profit gimmicks
By WANG YIQING | China Daily | Updated: 2020-07-30 07:26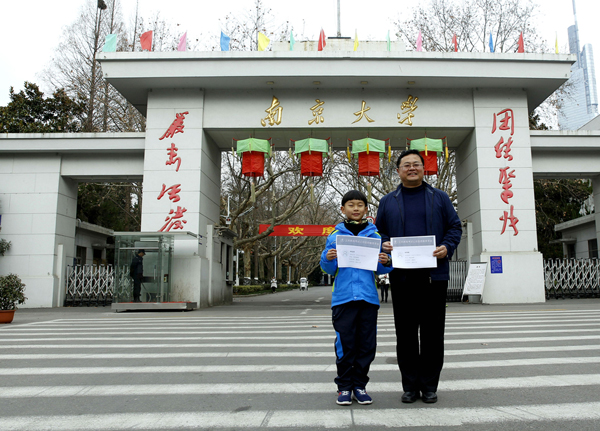 Some recent news reports about "child prodigies" have caught the public eye on social networking sites because of some redoubtable claims.
Take the case of He Yide, who became famous in 2011 when he was just 3, after his father posted a video where he was seen forcing the child to run naked in the snow, provoking serious criticism online for child abuse.
However, He's father claimed he was imparting "eagle-like education", or training his son the way eagles train their young ones to face extreme conditions.
Eight years later, the father claimed that He flew a plane when he was just 4; trekked through the salt-encrusted Lop Nor dried-up lake bed in the Xinjiang Uygur autonomous region thrice when he was 7, and graduated from Nanjing University (he is receiving an associate diploma rather than a bachelor's diploma) while barely 11.
Another such prodigy is Cen Yinuo. Her father had earlier promoted her as an excellent motivational speaker and a successful entrepreneur. He now claims the 16-year-old can write 2,000 or more poems a day.
As juveniles, He and Cen might have put up some great performances, but their fathers' claims are certainly exaggerated. It is nearly impossible for a 4-year-old to fly a plane. As for composing 2,000 poems a day, one would have to write one every 43 seconds. Really?
As many have pointed out, these are not cases of parents cultivating child prodigies, but just misleading campaigns to promote the parents' commercial ideas. After all, He's father runs an "eagle-like education" training institution, and Cen is planning a "how to succeed" course that will cost 5,000 yuan ($714.22).
The minors have little choice, as their parents decide their careers for them. However, such training is not going to help the children's development. Also, parents should stop using their children as tools to make profits.