Chinese farmer opens private museum to preserve memories
Share - WeChat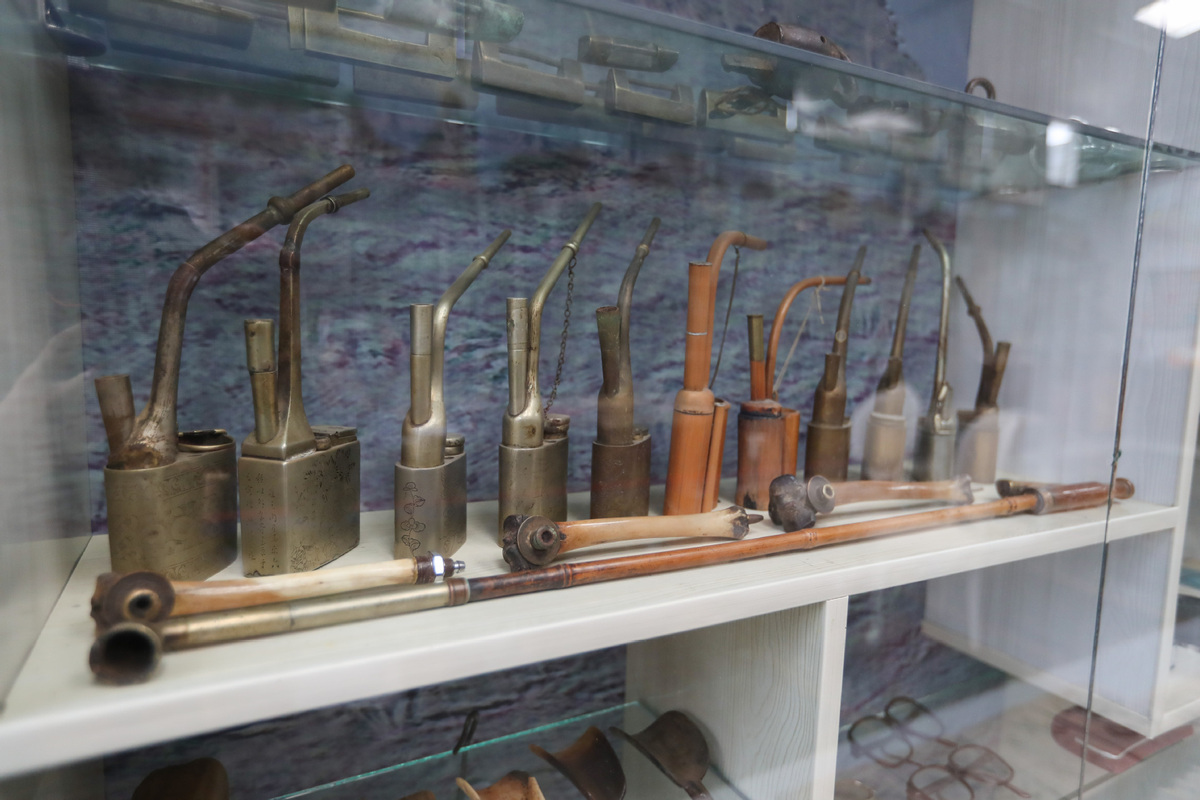 That's how Wang's odyssey with collectibles began. Since then, he devoted all his spare time wandering around salvage stations, bookstalls, and neighborhoods to collect old stuff, such as books, certificates, and other items of daily use.
Wang's farm tools like shovels and hoes, remind him of the days spent with his grandparents on the field. Farmers would toil while singing folk songs to boost their spirits -- a distinct scene in the northwestern countryside, he said.
Wang's hometown in the county of Zhuanglang was surrounded by loess plateau, and soil erosion made it hard for locals to find fortune from the soil.
However, shedding sweat in the field, people in his memory never gave up hopes of a good yield, and after years of efforts, they finally built the spectacular local terrace landscape.
Therefore, many of Wang's objects are from that era reminiscing his family history. Over the years, as his collections grew larger, so did his dream.
In 2017, inspired by an exhibition in the province, he had the idea of establishing a museum displaying his collectibles. He hoped to offer the public a chance to recall those past days.