Pompeo will meet his Waterloo peddling new 'Cold War' agenda
Share - WeChat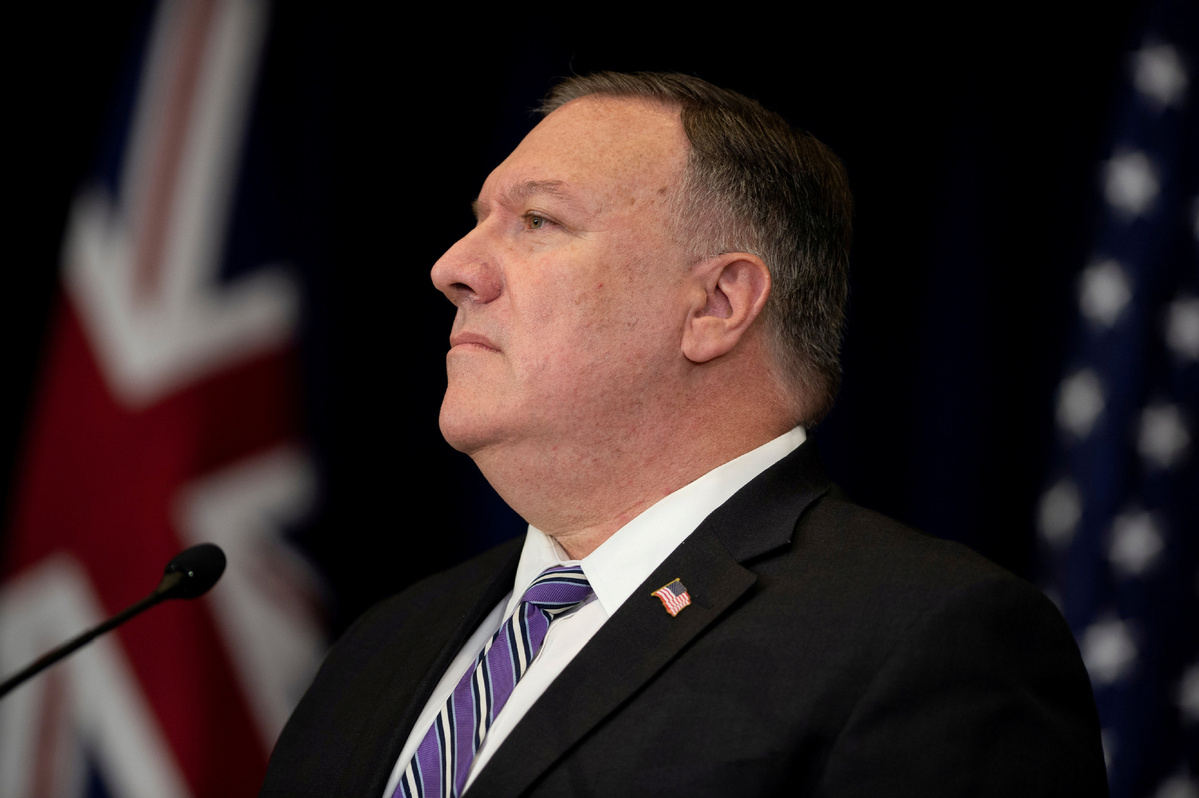 The 8th China-EU High-Level Trade and Economic Dialogue on Tuesday and several other recent bilateral talks between China and the European Union and EU member states are a sad reminder that such vital mechanisms are now missing in China-US relations, the most consequential bilateral relationship of the 21st century.
During most of my eight and a half years of working in the United States until mid-2018, covering bilateral talks, such as the China-US Strategic and Economic Dialogue, Joint Commission on Commerce and Trade, and the high-level consultation on people-to-people exchanges, used to be annual highlights. Overall, there were 90 mechanisms for bilateral exchanges between China and the US across a wide range of sectors.
Several US officials told me that incremental improvements achieved from the talks were quite encouraging, from intellectual property rights protection to military confidence building. Of course, there were debates on how to make the talks more efficient and effective. But having engagements is definitely more beneficial than not having any engagement at all, let alone disengagement.
In his speech at the Nixon Library in California on July 23, US Secretary of State Mike Pompeo trashed the bilateral relationship during the past 40 years of engagement and labeled China as an "evil empire". He also admitted to plotting the recent coordinated, vicious attacks against China by National Security Advisor Robert O'Brien, FBI Director Christopher Wray and US Attorney General Bill Barr.
Such smear campaigns, however reckless, cannot rewrite history. Over the past four decades, China has lifted more than 700 million people out of poverty, and become the world's second-largest economy, largest trading nation and the largest trading partner of more than 120 economies, while contributing to 30 percent of global economic growth during the past years.
China has played a responsible role on the global stage, from being the largest troop contributor to the UN peacekeeping force among the five permanent members of the UN Security Council to helping countries in the aftermath of the 2008 global financial crisis to building roads, railways and power grids in Central Asian, African and Latin American countries.
Kishore Mahbubani, scholar and former Singaporean diplomat, has rebuffed China critiques such as Pompeo. Recently, Mahbubani asked that if China was such a bad place, why did the 150 million Chinese people traveling abroad every year still returned home?
Pompeo's lies are so ludicrous that even fellow Republican foreign policy experts cannot digest them. Richard Haass, president of the Council on Foreign Relations and former director of policy planning at the US State Department, slammed Pompeo's speech as "misrepresentation of history". In a July 25 op-ed in The Washington Post, Haass criticized the disastrous "America first" policy and the double standard the US resorts to on issues such as human rights. He said Pompeo sought to commit the US to a path that is bound to fail."It is not within our power to determine China's future, much less transform it," Haass said.
Christopher Hill, former US assistant secretary of state for East Asian and Pacific affairs, said in a tweet on July 25 that "fear and loathing of China is no substitute for self-confidence and unity of purpose".
And the Senate Democrats, in a report on Tuesday, blasted Pompeo for his mishandling of the State Department. Titled "Diplomacy in Crisis: The Trump administration's decimation of the State Department", the report is a powerful indictment of Pompeo.
While Pompeo has been busy pushing his new "Cold War" agenda against China, even Australian Foreign Minister Marise Payne, who was in Washington this week for a two-day meeting, said Australia has no intention of harming the important relationship with China. And Europeans, who suffered the most during the Cold War, too, have not shown any interest in joining Pompeo's new "Cold War".
Therefore, it's time Pompeo stopped his new "Cold War" mania.
The author is chief of China Daily EU Bureau based in Brussels.
Most Viewed in 24 Hours
China Views