Wuhan experts aid Brazil health peers
By PAN MENGQI | China Daily | Updated: 2020-07-31 09:21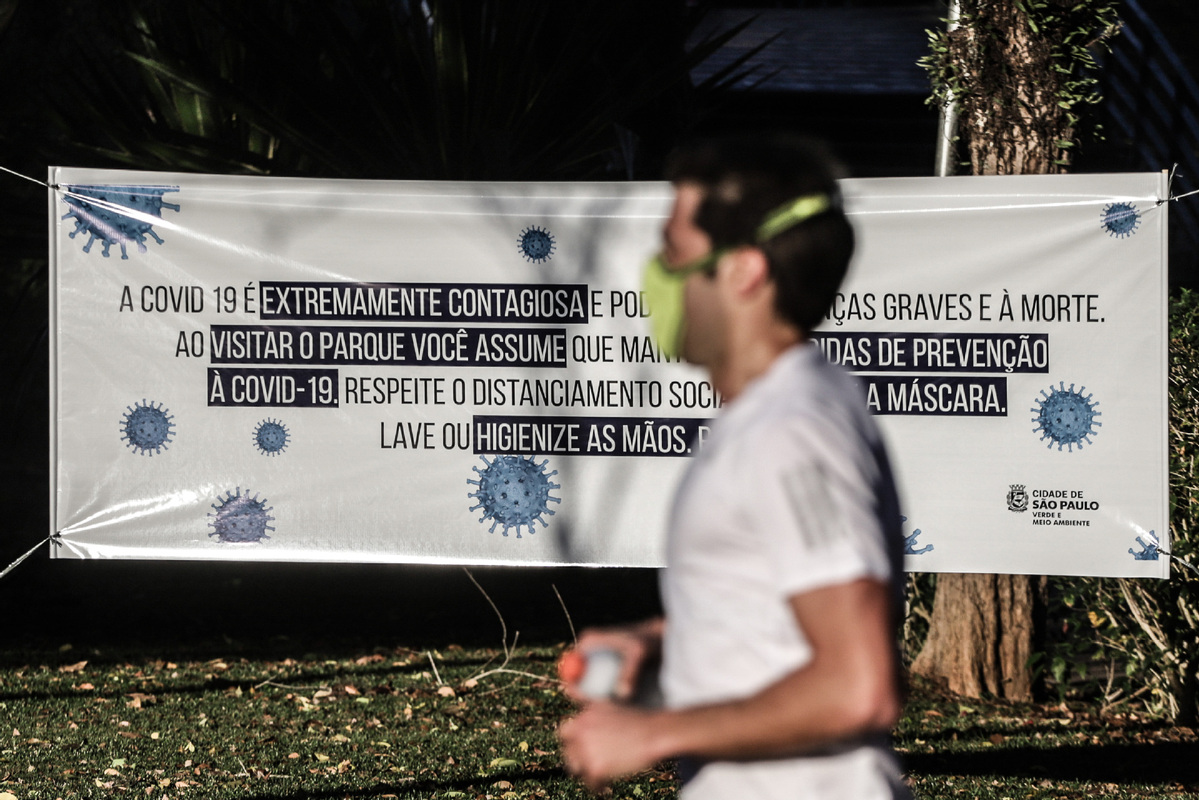 Health authorities and medical professionals from Wuhan in China exchanged views on Wednesday with their peers from Brazil in a virtual forum covering prevention and treatment issues in relation to the coronavirus pandemic.
The participants shared their first-hand clinical experience during the China-Brazil COVID-19 Pandemic Prevention and Control Online Conference.
According to a tally kept by the Johns Hopkins University in the United States, Brazil's outbreak marked grim milestones on Wednesday, with the death toll surpassing 90,000 and the number of infections exceeding 2.5 million.
The country also logged a record number of new cases, just shy of 70,000. The country has the world's second-largest outbreak after the United States, by cases and deaths.
Arita Bergmann, secretary of health of Brazil's Rio Grande do Sul state, said in the webinar that exchanges of expertise are "very important", especially for countries facing the challenges caused by the pandemic.
Chen Tao, from Tongji Hospital, which is affiliated with the Tongji Medical College of Huazhong University of Science and Technology in Wuhan, noted that COVID-19 cases continue to increase in Latin American countries.
Control and prevention
Chen, who worked as a frontline doctor in his hospital's Infectious Diseases Department during the outbreak that emerged in the capital of Hubei province, stressed that control and prevention are more important than patient treatment, given the highly contagious nature of the virus.
Chen also pointed to the fact that many patients show only mild symptoms, while addressing the conference, which was organized by the China NGO Network for International Exchanges and Silk Road NGO Cooperation Network.
Li Xiangdong, an official from the health commission of Hubei province, said solidarity and cooperation are the most powerful weapons for the international community to defeat the pandemic.
Friendly exchanges between people of all walks of life in Brazil and Hubei province have a long history. She said the Chinese people are ready to strengthen exchanges and cooperation with Brazil, joining hands with its people to win the battle against the pandemic.
Around 20 provinces and municipalities, as well as 30 companies in China, have donated medical supplies and equipment such as respirators, CT machines, protective clothing, testing equipment and hospital beds to Brazil.
More than 10 video conferences have been organized by Chinese officials to allow health professionals from Brazil and China to share their experiences in fighting COVID-19.