Full global service of Beidou signals space tech independence: China Daily editorial
chinadaily.com.cn | Updated: 2020-07-31 15:37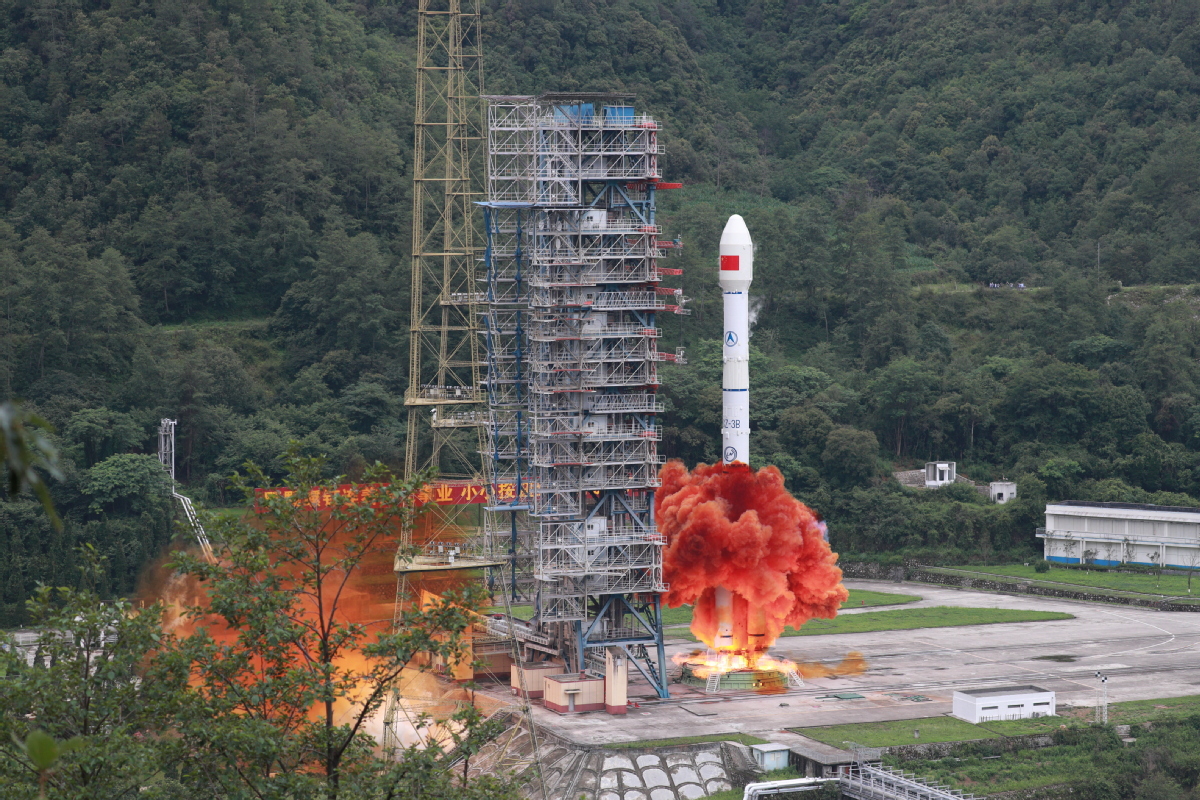 Although launched more than one month ago, the official operation of the 55th and last satellite of the Beidou-3 Navigation Satellite System was formally announced by President Xi Jinping at a ceremony at the Great Hall of the People in Beijing on Friday. Which makes the BDS system one of the four global navigation systems providing global navigation and positioning services; the other three are the United States' GPS, Russia's Glonass-M and the European Union's Galileo networks.
The BDS, which has been offering basic navigation services to countries and regions around the world, represents not only a step forward in global navigation but also a new beginning for China for further exploration of space for the peaceful use in order to build a community with a shared future for mankind.
It goes without saying that the BDS system will also help safeguard national security, promote technological advancement and thus drive economic growth. But China, with a comprehensive set of space infrastructure, can also provide the world with more customized public services, and therefore better fulfill its international responsibilities and help the world resolve its common challenges.
With more than half of the countries of the world enjoying its services, helping the agriculture, forestry, fishing and transportation sectors, and facilitating weather forecasts, telecommunications, and relief and rescue operations, the BDS system will have far-reaching impacts on the industrial and supply chains while stimulating innovations in different fields. Not to mention its immense importance to scientific research and development.
China has attached great importance to space exploration and endeavored to become a strong power in space science, especially since 1970 when it launched its first satellite despite being a relatively poor country. Behind the success of the BDS system are decades of material input, and the hard work and sharp minds of generations of scientists, engineers and researchers, especially since the late 1990s when China decided to develop its own satellite navigation system in a bid to avoid being held to ransom by foreign countries in such a crucial realm of science.
The Beidou system, particularly against the backdrop of rising protectionism and McCarthyist policies of the US, should serve to not only refute the baseless charge of China stealing US technology but also spur the country's scientists to spare no efforts to make China self-reliant in key technologies.
As was the case when China made breakthroughs in space research and development earlier, the entire country, especially the younger generation, seems curios about the unknown in space after the launch of the last satellite in the Beidou system. The youth, the future of space exploration, it is hoped will turn this curiosity into a lifelong pursuit to explore and understand the unknown in space and use it for the benefit of the country and humankind as a whole.