China's overall logistics indicators reach a steady normal
By Yang Yang | chinadaily.com.cn | Updated: 2020-07-31 17:35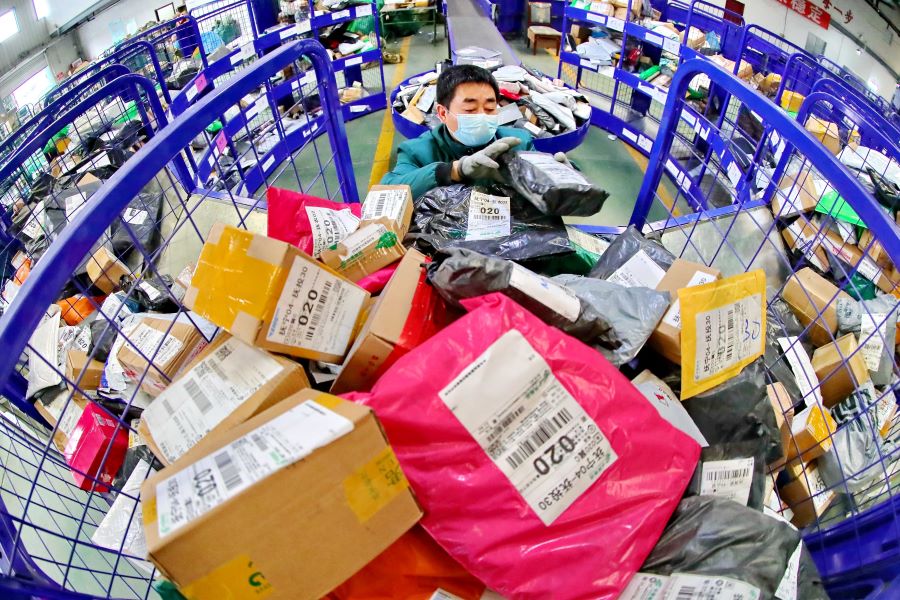 The total value of social logistics goods reached 123.4 trillion yuan ($17.69 trillion) in the first half of the year, People's Daily reported on Friday.
As epidemic prevention and control efforts achieved results, China's logistics operations quickly recovered in the first half of this year, and the demand structure was further optimized, especially in the field of people's livelihoods.
Statistics show about 4.68 billion deliveries had been made between June 1 and 18, up 48.7 percent year-on-year, and average daily express deliveries were close to 260 million pieces in the same period.
The strong vitality of China's logistic market reflected the rapid recovery of the country's logistic operations and the huge potential of China's consumer market.
In the first half of the year, logistics demand structure was further optimized with demand for agricultural products growing steadily, industrial products stabilizing and consumption growing rapidly.
As work and production resumed in the first half of this year, the country's import logistics demand has increased significantly, with imports of goods growing by 8.3 percent, four percentage points higher than the first five months of the year.
Data released by the China Federation of Logistics and Purchasing indicated the level of logistics activities recovered relatively quickly, and the logistics market scale recovered steadily.
In terms of market size, total revenue of the logistics industry reached 4.6 trillion yuan in the first half of the year, down 2.7 percent year-on-year, narrowing 3.2 percentage points from the number between January and May.
In terms of logistics activities, China's logistics prosperity index was 54.9 percent in June, up 0.1 percentage point from the previous month. Its warehousing index rose 0.3 percentage points from May to 50.7 percent in June.
The declining range of logistics cost in transport, storage and management shrank in the first half of this year, and the manufacturing market continues to recover.
The cost of logistics will be further reduced with a series of measures, including tax and fee deductions, according to a government document on reducing logistics costs forwarded by the General Office of the State Council.