UK puts brakes on easing lockdown as infections rise
By Angus McNeice in London | China Daily Global | Updated: 2020-08-01 01:25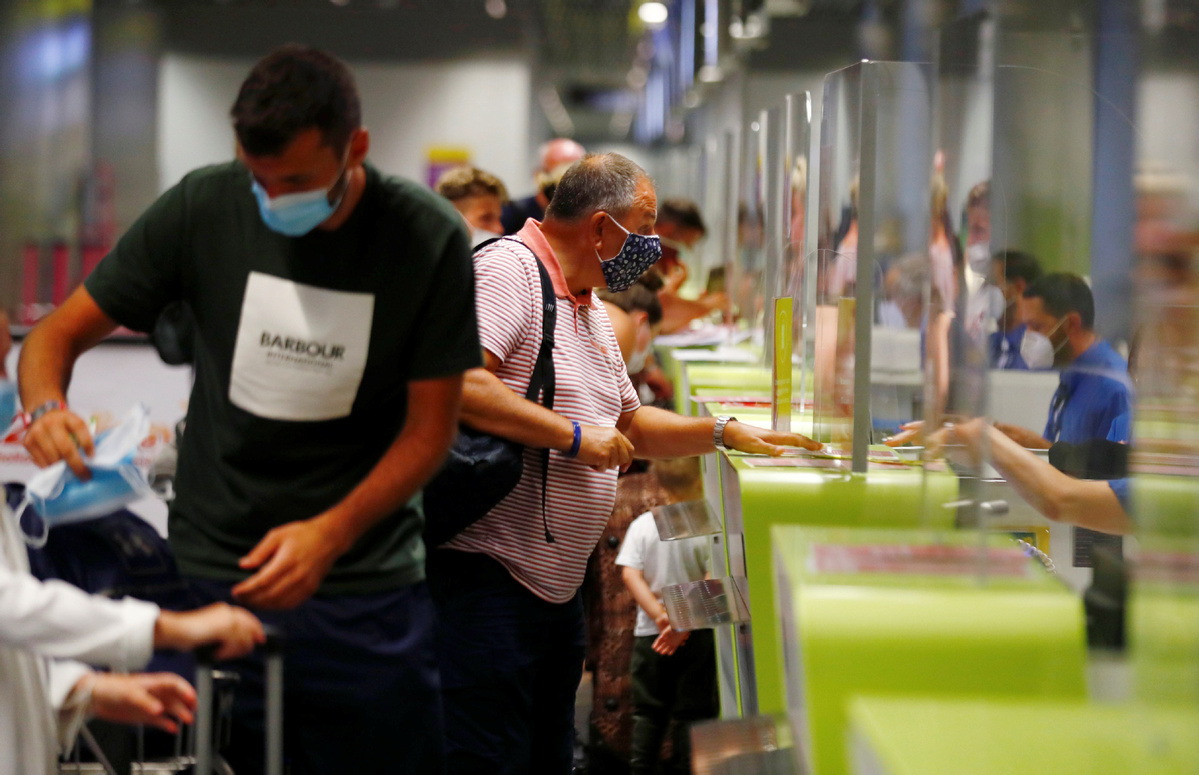 The United Kingdom has delayed planned lockdown relaxation measures after cases of novel coronavirus in England began to rise.
The UK government had planned to lift a number of restrictions from August 1, but Prime Minister Boris Johnson has now postponed this easing by at least two weeks, citing weekly surveys from the Office of National Statistics, or the ONS.
In England, around 1 in 1,500 people now have the virus, Johnson said, compared to 1 in 1,800 on July 15 and 1 in 2,000 on July 2. This likely represents the first time virus cases have risen since May. The ONS also estimates there are now 4,900 new infections every day, up from around 3,000 per day on 14 July and 2,000 per day at the end of June.
"With those numbers creeping up, our assessment is that we should now squeeze that brake pedal in order to keep the virus under control," Johnson said. "We can't afford to ignore this evidence. It's vital to stress that we are in a far better position to keep the virus under control now than we were at the start of the pandemic, because we know so much more about the virus and have so many more tools at our disposal to deal with it."
Previously, the government had planned to allow the reopening of casinos, bowling alleys, and skating rinks from Saturday. Johnson said these venues must now remain closed, and that indoor performances will not resume. Plans to pilot small crowds at sports venues have also been delayed, and wedding receptions of up to 30 people will not be permitted.
Chris Whitty, the Chief Medical Officer for England, said that rising infection levels mean that the country is "at the outer edge of what we can do" in terms of reopening.
"So what that means, potentially, is if we wish to do more things in the future, we may have to do less of some other things," Whitty said. "And these will be difficult trade-offs, some of which will be decisions of government and some of which are for all of us, as citizens, to do. But we have to be realistic about this -- the idea we can open up everything and keep the virus under control is clearly wrong."
The decision to delay reopening was announced hours after the government imposed sterner lockdown measures at a regional level.
From midnight on Friday, people from different households in Greater Manchester, East Lancashire and parts of West Yorkshire may not visit each other indoors.
Health Secretary Matt Hancock told the BBC this is because transmission has increased due to people visiting friends and family.
"We've been looking at the data, and unfortunately we have seen across parts of Northern England an increase in the number of the cases of coronavirus," Hancock said. "We take this action with a heavy heart, but unfortunately it is necessary."