Trump floats idea to postpone election
China Daily | Updated: 2020-08-01 09:40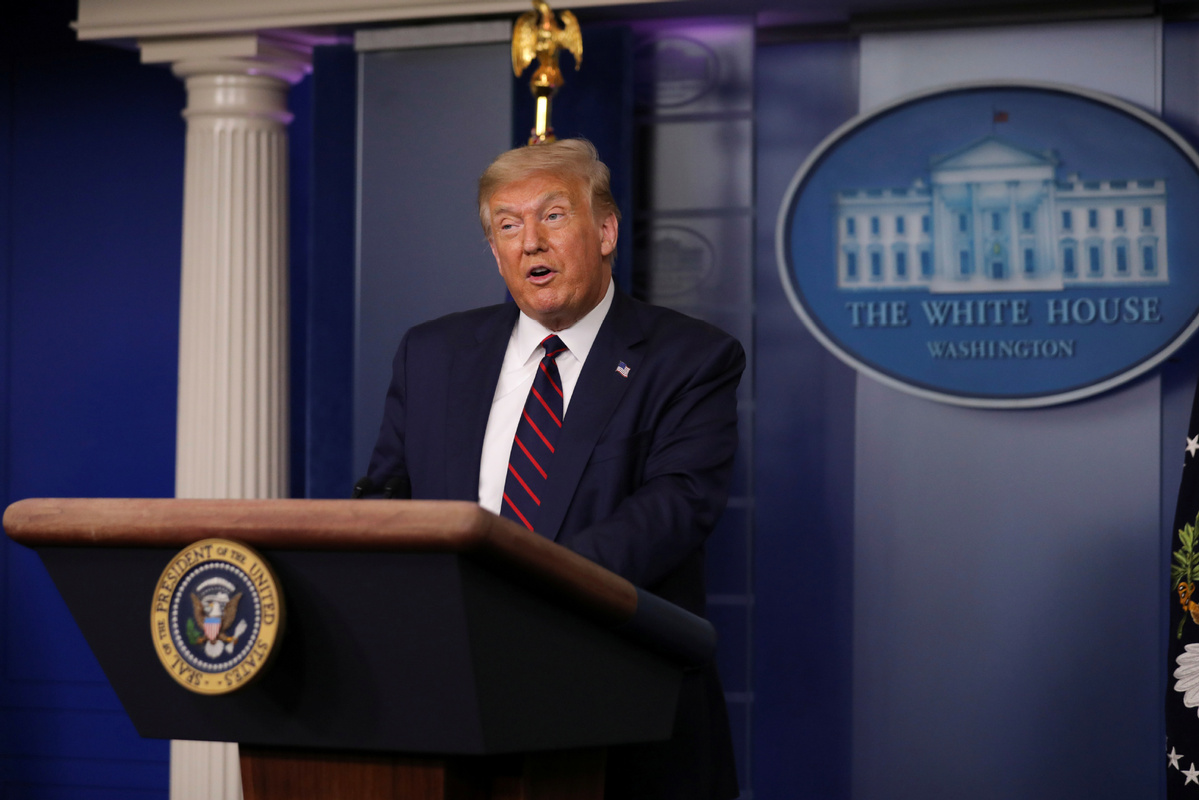 WASHINGTON-US President Donald Trump on Thursday raised the idea of delaying the Nov 3 elections, an idea immediately rejected by both Democrats and his fellow Republicans in Congress-the sole branch of government with the authority to make such a change.
Critics and even Trump's allies dismissed the notion as an attempt to distract from devastating economic news.
Trump's statement on Twitter came as the United States is enduring a multipronged, once-in-a-generation crisis: A coronavirus pandemic that has claimed more than 150,000 lives, a crippling recession sparked by the outbreak, and nationwide protests against police violence and racism.
Trump, who opinion polls show trailing Democratic challenger and former vice-president Joe Biden, said he would not trust the results of an election that included widespread mail voting-a measure that many observers see as critical given the coronavirus pandemic. Without evidence, he claimed that ramped-up mail voting would be rife with fraud, but praised absentee voting, which is also done by mail.
"With Universal Mail-In Voting (not Absentee Voting, which is good), 2020 will be the most inaccurate & fraudulent election in history. It will be a great embarrassment to the USA," Trump wrote on Twitter."Delay the Election until people can properly, securely and safely vote???"
Most US states are expanding access to mail-in voting in order to allow voters to cast their ballots safely in the November election in light of the pandemic.
At a White House news conference later in the day, Trump did not repeat his call for an election delay, but said he was worried about fraud and a long wait for results from counting mail ballots.
"Do I want to see a date change? No. But I don't want to see a crooked election," he said.
Multiple congressional Republicans-including Senate Majority Leader Mitch McConnell-rejected the idea.
Democratic US Representative Zoe Lofgren, who chairs the House of Representatives committee overseeing election security, also rejected any delay.
Investors are increasingly preparing for the risk of a contested US presidential election, worried that an ugly political situation will create volatility across markets.
Agencies - Xinhua