Chinese students embrace sports heat amid summer vacation
Xinhua | Updated: 2020-08-01 13:45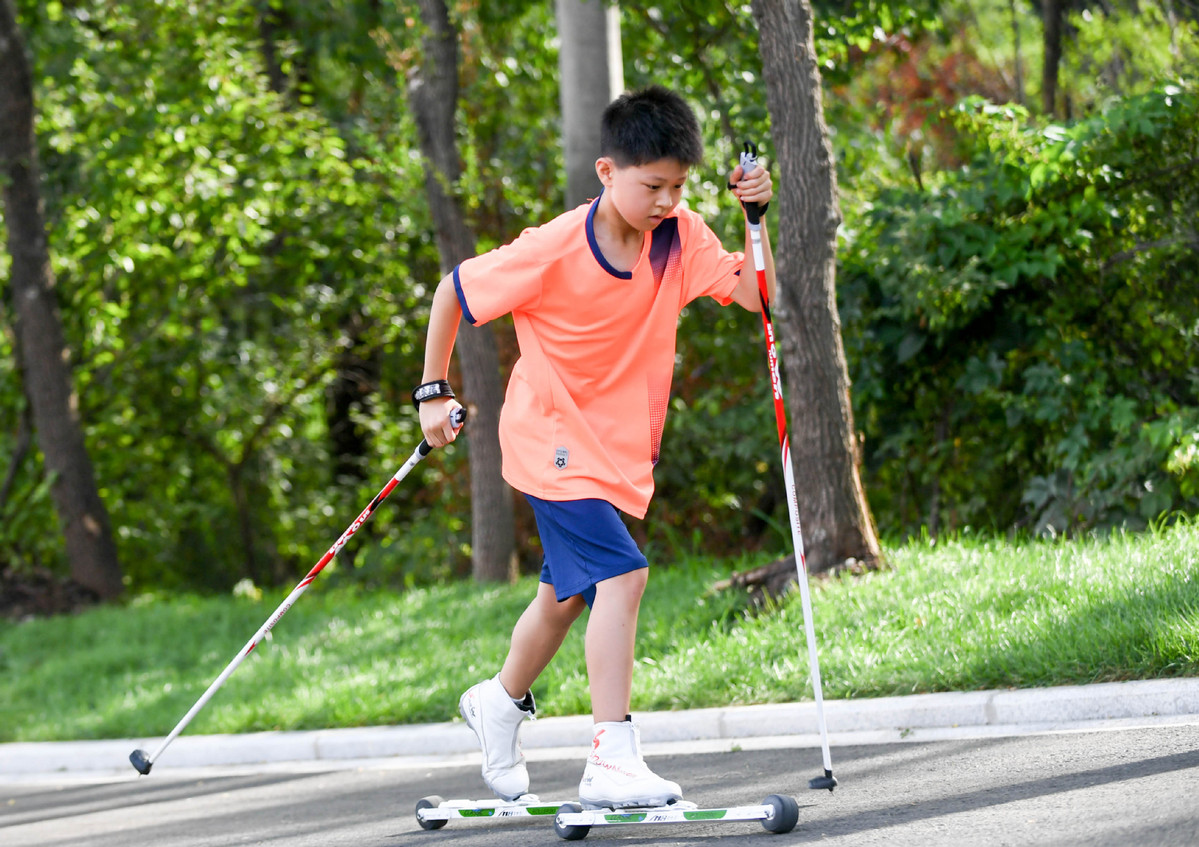 TAIYUAN — Last summer, Wang Xuebing signed up for English, dancing, violin classes, shuttling around her city under the scorching sun. This season, the 11-year-old pupil who has said goodbye to the dead air indoor courses, is spending her time on outdoor activities and PE homework.
Daily physical exercises have become general homework for most students across China this summer vacation. This follows an instruction released by the Ministry of Education in May, requesting schools to ensure one-hour exercise for students on the premise of safety, which is perceived to strengthen their body during the COVID-19 pandemic.
In Taiyuan, capital of north China's Shanxi Province, Xinjianlu primary school assigned exercise tasks for both parents and kids, encouraging kids to make videos and share it with classmates when school opens.
Feng Hexia, the school principal, said that they have reduced written homework and developed different exercises for students in each grade amid this special summer. "This helps their comprehensive development," Feng added.
"Time has changed. Students have more activities to choose during their vacation now," a mother whose surname is Liu said. In her memory, vacation 20 years ago means endless homework and tutoring classes.
In fact, the educational philosophy of many parents has shifted from academics-oriented to a all-round development these years.
On a golf course in Taiyuan, seven-year-old Du Kai (pseudonym) rotates his hip, led the arms to swing the club, hit a nice shot 10 meters away.
"Golfing is on the open field, and is a better way to keep social distance than playing basketball or swimming," said Du's mother, Mrs. Gao. "It's safer."
Fan Guoxin, an instructor with the camp, said that sport is back to life as the pandemic has been brought under control. An evidence is that all of their four training camps planned for this summer are fully booked.
Tang Lixu, a professor with the Wuhan Sports University, says the boom in the sports training industry indicates that the society now emphasizes more on students' comprehensive development rather than merely academic performance.
"It is not just because of the epidemic, but also an inevitable result of social development," said Tang.