Dalian extends free nucleic acid testing to rural areas
Share - WeChat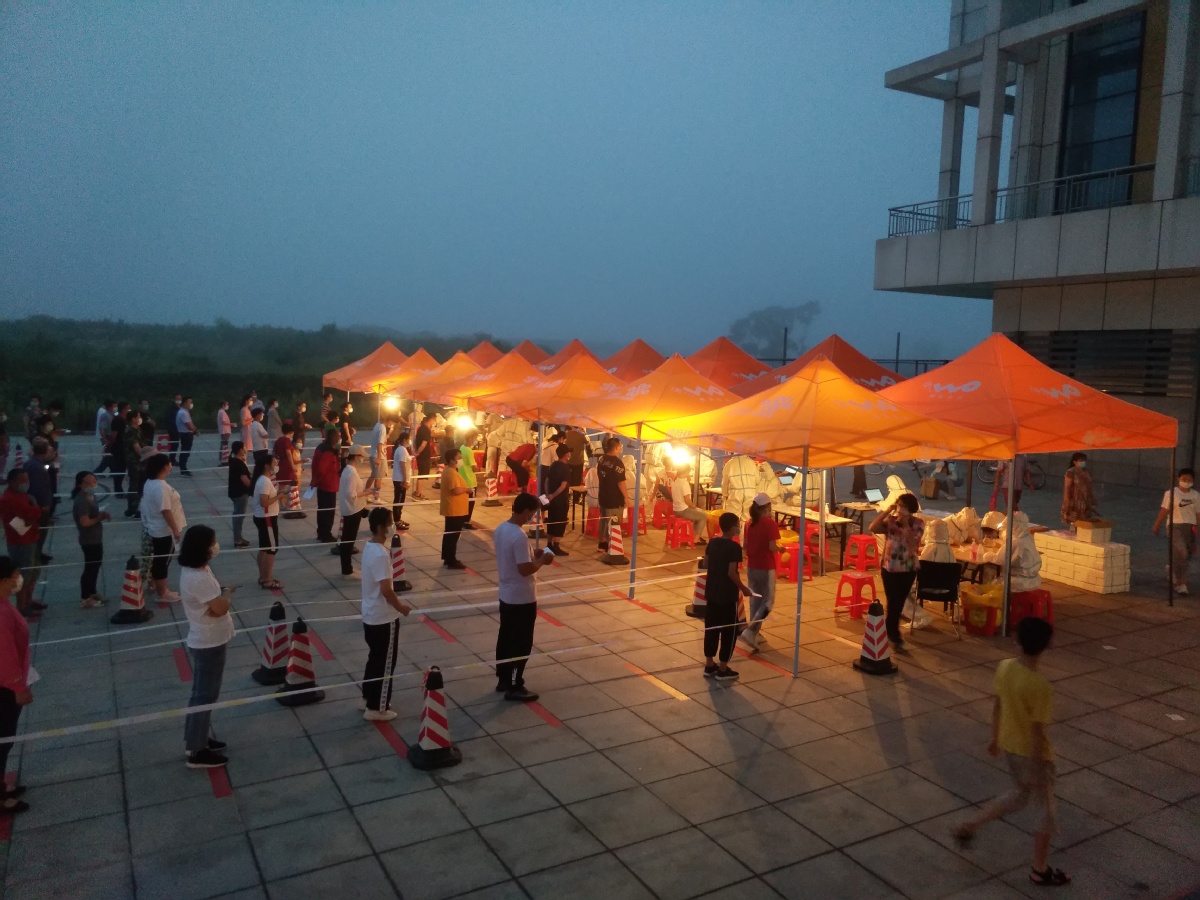 Large-scale free nucleic acid testing in Dalian, Liaoning province, will be extended to its rural areas this weekend after its main urban areas completed testing for nearly 4.5 million samples, a health official said at a news conference on Sunday.
"As of Friday, we had dispatched 24,790 medical workers, set up 5,299 sampling sites, and completed 4.488 million nucleic acid tests," Zhao Lian, deputy director of the Dalian Health Commission, said.
The northeastern port city reported three new confirmed COVID-19 cases on Saturday. The total number of confirmed cases with symptoms has risen to 79 since July 22. Asymptomatic cases now under medical observation are 32, she said.
A one-month-old boy became the youngest infected person in the city. On July 28, his result showed positive after taking nucleic acid test as a close contact of a confirmed case at a quarantine site.
"The baby is in stable condition and in good spirits with no symptoms of fever, cough, or shortness of breath. And the lung CT examination showed no abnormality," Zhao Guangdong, chief physician in the respiratory department of the Dalian Medical University's First Affiliated Hospital and a member of the city's expert group for the treatment of COVID-19 infections, said at the news conference on Saturday.
According to him, the city's health commission immediately organized a team of pediatric experts to the isolation ward for the baby's treatment. He is being taken care of by the medical staff and a family member (his mother) who also tested positive.
Zhao also said that special TCM (traditional Chinese medicine) treatment was offered for each of the infected patients, including the baby.