NHL hoping to keep lid on bubble bust-ups
Share - WeChat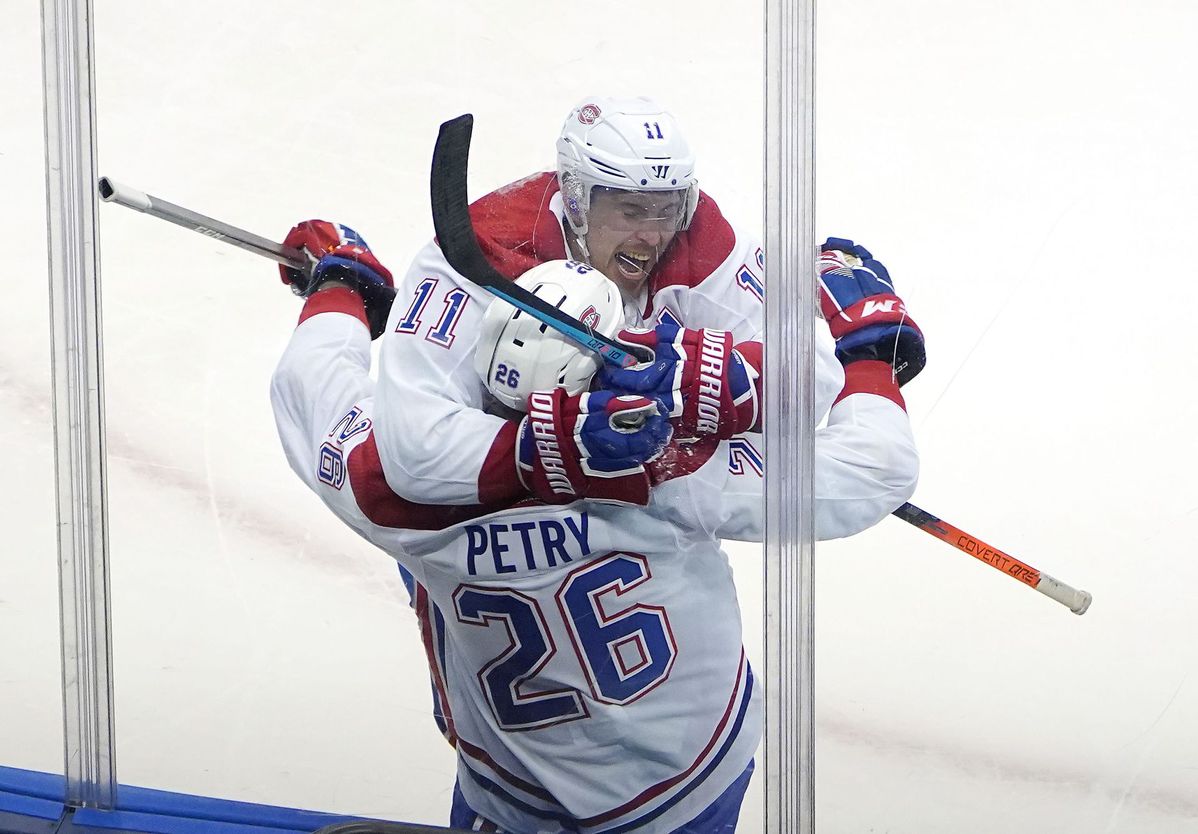 How difficult is it for longtime National Hockey League rivals to live in peaceful coexistence in the Canadian "bubble" cities of Edmonton and Toronto?
With 12 teams sequestered in each city, the eight-week sprint to the Stanley Cup, which started on Saturday, is compounded by the fact that players are living in close proximity in downtown hotels.
For a lot of them, that's too close for comfort. Still, Boston Bruins goaltender Tuukka Rask, universally hailed as one of the league's "good guys", doesn't anticipate any real problems.
"I don't have too many enemies in the league because when you're a goalie you're just kind of out there on an island… but it might be different for some of my teammates" Rask told Canadian Press on the weekend.
"If it comes down to a seven-game playoff series and there's some heat going on between the teams, we're probably not going to be playing ping pong together at the hotel."
Two hotels in each city are housing the teams, which could lead to some interesting encounters in restaurants, lounges and other common areas. Despite a long list of rules related to physical distancing, there's bound to be some awkward moments.
Washington Capitals defenseman John Carlson and his teammates are ensconced at the same Toronto hotel as the Bruins, Pittsburgh Penguins, Philadelphia Flyers and Tampa Bay Lightning, but he doesn't envision any real tension.
"Seeing a lot of your playoff opponents isn't necessarily a normal feeling, but we're all professionals," Carlson said. "We're grateful just to be able to be in the bubble and to be playing hockey at this time. There'll be a lot of adjustments across the board, and that certainly is going to be something we haven't seen before."
Capitals head coach Todd Reirden said the idea of being anywhere near an opponent in an off-ice setting would have been downright detestable during his playing days.
"When I was playing, you were always cautious of not being in the same hotel as another team," said Reirden, who suited up for 183 games with the Edmonton Oilers, St. Louis Blues, Atlanta Thrashers and Phoenix Coyotes from 1998-2003.
"But this is what it takes. We're all just happy to be able to play hockey during a situation like this and provide entertainment while trying to get back to some normalcy. There might be some stare-downs with a few of the opposition, but I don't really expect too much."
Winnipeg Jets head coach Paul Maurice isn't so sure.
"If you had laid this (bubble) scenario out to me 20 years ago, I would say there's a better chance of a fist fight in the lobby," said Maurice, while Montreal Canadiens counterpart Claude Julien said he won't be surprised if the bad blood boils over into off-ice antagonism at some point.
"Back in the day, there was a lot of animosity," said Julien, who played 12 pro seasons. "You might see that in these series as we move forward. Who knows what's going to happen in the hotels? That's something we're going to experience as we go along.
"When I played, we wouldn't dare look at guys on the other team. If we did, it was a dirty look. Hopefully when it gets to the hotel, we won't need referees or bodyguards to break up fights."
St. Louis Blues center Ryan O'Reilly, whose team is the reigning Stanley Cup champion, said it will be "very strange" running into someone at the hotel that you might have clashed with during the previous night's game.
"Once we hit the ice, it's war," O'Reilly said. "I really don't think it'll be too friendly around the bubble."
Meanwhile, most players are pleased that living in the bubble means a relaxed dress code. As part of the agreement on the resumption, the league and the players' association threw away the rules regarding what the players can wear to games.
The NBA and NFL allow players to wear whatever they want to games, with many outfits garnering attention from fans and media. Toronto Raptors forward Serge Ibaka's giant scarf was just one example of an instant hit, while the fashion choices of quarterback Cam Newton, now a member of the New England Patriots, also consistently turn heads.
Until now, the NHL has resisted going down that path, mandating that players wear a suit and tie to the rink.
"I'm really looking forward to it," said Toronto Maple Leafs center Auston Matthews, who has modeled for some fashion publications. "It'll be a pretty cool opportunity for guys to express themselves like other leagues are able to. At times hockey can fall behind as far as that stuff goes."