Foreman endorses Tyson fight despite fears
Share - WeChat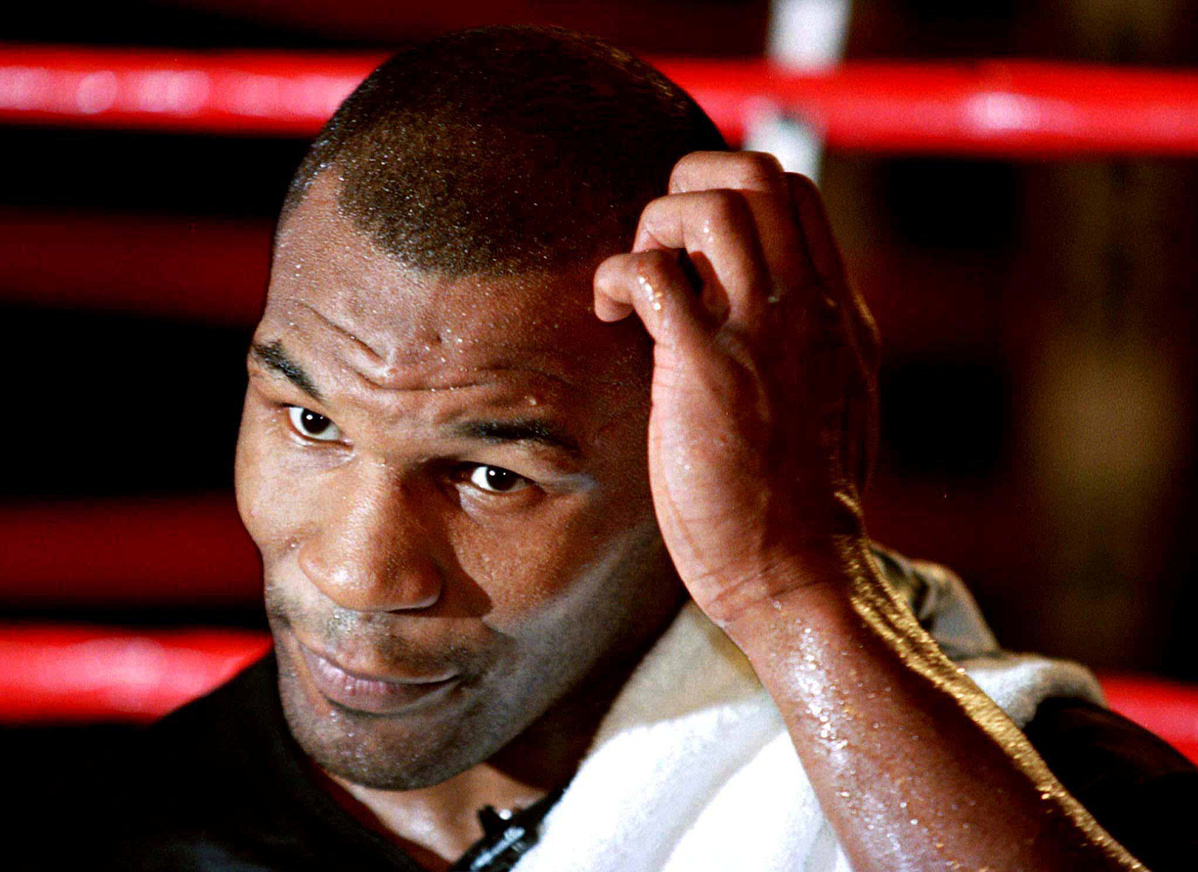 George Foreman is in Mike Tyson's corner-sort of.
In the fall of 1994, Foreman, then aged 45, capped the greatest comeback in sports history when he knocked out Michael Moorer to regain the world heavyweight championship exactly 20 years after relinquishing it to Muhammad Ali in their fabled "Rumble in the Jungle" title bout in Africa.
Foreman quit the ring in 1977, only to return a decade later and reel off 28 wins in 30 fights before stopping Moorer, who was 20 years younger. He retired for good in 1997 with a record of 76-5, with 68 KOs.
Now 71, Foreman said on the weekend he believes next month's eight-round exhibition bout between Tyson and Roy Jones Jr is a "beautiful thing"-even if there is some danger in the pair stepping back into the ring.
"Maybe they both stayed a little too long, but I think it's great for their fans that you can see two great fighters that are going to fight against each other that didn't have a chance to fight against each other when they could have," said Foreman.
The 54-year-old Tyson, the former undisputed world heavyweight champ who lost three of his last four fights before hanging up his gloves in 2005, teased the possibility of a return in recent months, posting videos on social media of his frenetic workouts.
Last month Tyson announced he will face former four-division titleholder Jones, 51, in a charity match on Sept 12 in Carson, California-and that it might serve as a prelude to a full-fledged comeback.
"There's a time when you've got to worry about your health, but it's a beautiful thing that Mike and Roy would even come out and fight," Foreman told TMZ Sports.
"I'm all for it. I think it's good to come out, but it's got to be a fun thing. Boxing is nothing to play with. I would tell them that it's really dangerous at this point in their lives. But when you make up your mind to do something like that, you can't tell them not to do it. They're not going to hear that.
"Even me, a big fool like me, back in the day I only saw what I wanted to see and heard what I wanted to hear."
Jones (66-9, 47 KOs) is well aware of who he is facing, and he understands what could happen if Tyson (50-6, 44 KOs) lands a punch with full force. The risk of permanent injury to both fighters is very real.
"Boxing is a brutal sport," Jones said last week. "Tyson dominated in his day. His legs are still huge; his thighs are huge, his arms are huge, his neck is huge. So it's very risky, yes, but God is in control of all.
"I was beating them in every weight class I was in, but what are you going to do? This is like David and Goliath. He's the giant monster that we know, and I'm the little David, who only has my faith on my side. But that's all I need."