Suspects ensnared in illegal fishing dragnet
By Yang Zekun | China Daily | Updated: 2020-08-05 08:57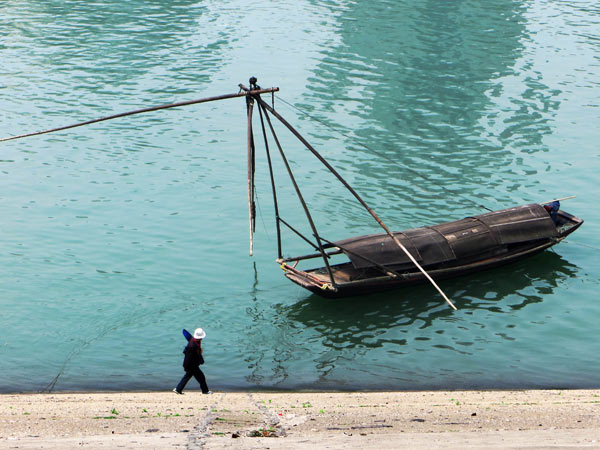 Police had solved over 2,480 criminal cases in its campaign against illegal fishing in the Yangtze River Basin by the end of July, the Ministry of Public Security said on Monday.
Police have also arrested more than 2,680 suspects and have seized about 1,040 vessels, 2,290 sets of fishing gear and over 5,200 kilograms of fish since the launch of the three-year campaign on July 1.
To ensure progress in a fishing ban in the Yangtze River, the Ministry of Public Security and the Ministry of Agriculture and Rural Affairs held a meeting in Beijing on June 29, calling for a crackdown on illegal fishing in the basin and on activities damaging aquatic resources.
Public security organs at all levels in provinces along the Yangtze have worked with other departments, focusing on related illegal activities including fishing as well as the purchasing and trafficking of fish.
They have also paid close attention to clues related to organized illegal fishing activities.
According to the Ministry of Public Security, the lawbreakers usually fish in remote and covert areas at night to avoid patrols and investigations from the police.
They mostly operate boats powered with engines or rafts and use forbidden fishing nets and portable electric fish equipment that seriously damage the fishery resources of the Yangtze.
The Zhenjiang branch of the Yangtze River Shipping Public Security Bureau recently solved an illegal fishing case, breaking up two criminal gangs and arresting 12 gang members.
Police arrested eight people of one gang suspected of illegal fishing while patrolling the Zhenjiang section of the Yangtze in Jiangsu province.
They also seized four fishing boats, illegal fishing nets with a length of 285 meters and over 100 kg of fish.
After investigation, the police found that the illegal catches of the two gangs were purchased by two middlemen surnamed He and Yang, who then sold the fish to two restaurant owners.
The gangs have made deals involving illegal catches worth over 150,000 yuan ($21,500) this year.