Hong Kong-style diner serves up mutual respect
Share - WeChat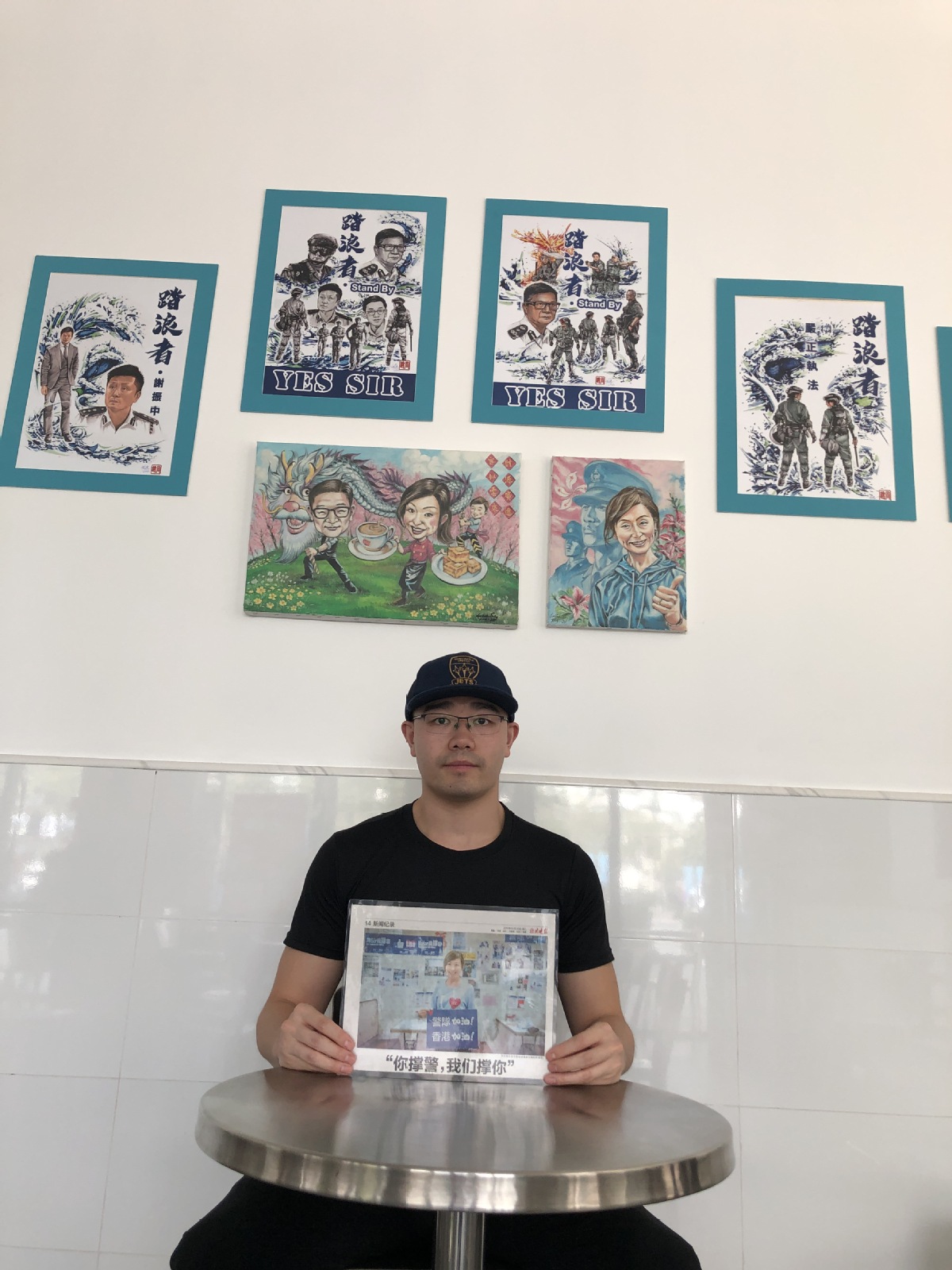 Fresh start
Last fall, 29-year-old Yan Zhenyu decided to pay a visit to the cafe in Hong Kong after he learned of Lee's experiences from media reports.
"I was so surprised that a small cafe hidden deep in an alley had such a large patronage. I was touched by the positive energy and patriotism people shared in the space," Yan said.
He had just resigned from his position as a legal adviser for a Beijing-based company and planned to start his own business after taking some time off.
He noticed that many Chinese netizens had contacted Lee in the hope of forming a partnership to open an outlet of her diner on the mainland. However, it was Yan who finally convinced her to establish a cafe in Shenzhen.
Preparations for the new cafe did not go as smoothly as Yan and Lee had hoped. The COVID-19 outbreak delayed renovations and forced them to postpone the opening of the cafe for nearly half a year.
"For me, it's nice to cooperate with someone who shares the same passion as me," Yan said.
He said the restaurant, which has been open for only a month, was willing to offer job opportunities to young people from both Hong Kong and the mainland.
"I believe the new outlet will provide a platform for young people from both sides to exchange ideas and know each other better. If they can ponder the reasons behind our differences and put aside misunderstandings, it will also be beneficial for our country's development," Yan said.
Even though it has only been open for a short time, Yan has already had some memorable experiences. For instance, students from a nearby art school asked him if he could help pass on their handmade crafts to Hong Kong police officers. After the COVID-19 prevention measures were eased, he was happy to make sure police received the gifts.
Due to COVID-19 prevention measures, Lee has been unable to be part of the Shenzhen operations and has remained in Hong Kong.
Yan said the two cha chaan teng restaurants could serve as ties of friendship that bind people together.