Preemptive eye exams can predict disease risks, report says
Share - WeChat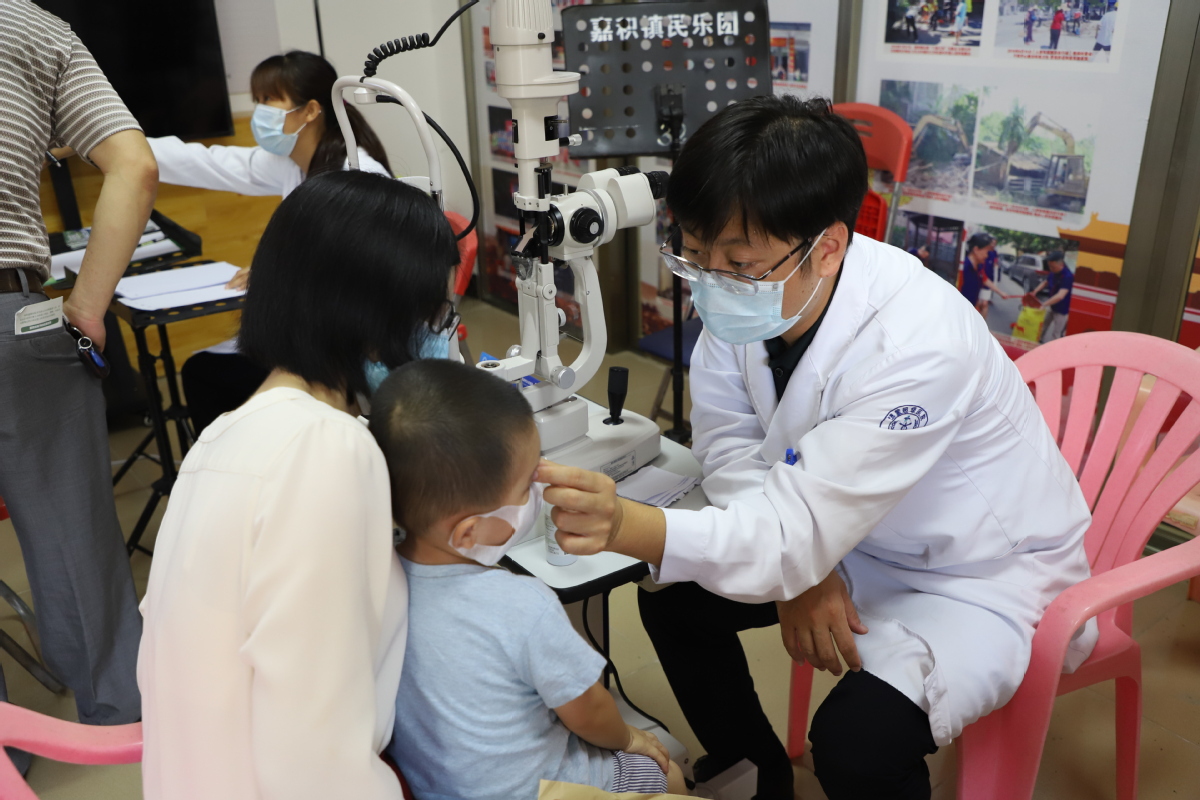 More than 70 percent of Chinese surveyed had abnormal fundus - the surface area at the rear of the eye - which might lead to impaired vision or blindness without intervention, according to a report.
Those aged over 40 and who have high blood pressure, diabetes or are overweight showed higher incidences of the abnormality, the report added.
The data was collected from over 1 million Chinese aged 20 years and older across 23 provincial-level regions from May 2018 to July 2020, who underwent fundus imaging scans using artificial intelligence during medical examinations.
The aim is to evaluate public eye health, predict potential diseases and give guidance on better health management, according to iKang Healthcare Group, which released the report on Thursday.
The most common abnormalities included refractive errors of 40.6 percent, retinal blood vessel abnormalities of 39.9 percent and yellow spot abnormalities of 33.7 percent. Interviewees working in IT, education, finance, gaming and academic research showed the worst results, according to the report.
Eye health is a major public health and social issue related to people's livelihoods, according to China's 13th Five-Year Plan (2016-20) for eye health.
It's also a big challenge in the country, as the population is aging and more young people are exhibiting vision problems, said Wei Wenbin, vice-president of Beijing Tongren Hospital.
"It's important to do early screening, early intervention and long-term supervision with the help of AI and information science, to optimize personalized health management."
Chen Yuzhong, chief medical officer of Airdoc, an AI services provider, said the retina is the only part of the human body where one can observe blood vessels and nerves directly, so it's possible to learn about other diseases by examining fundus, such as cardiovascular and neurological diseases.
"By observing retinas, one can not only discover disease progression but also predict the risk of diseases," Chen said.
Zhang Ligang, founder, chairman and CEO of iKang Healthcare Group, said China, with a population of 1.4 billion, has only about 3 million registered doctors. AI can copy the experiences of doctors and leverage medical resources in grassroots institutes and improve the quality of physical examinations, he added.