Reducing poverty by building local industries
By Zhu Haibo | China Daily | Updated: 2020-08-10 07:46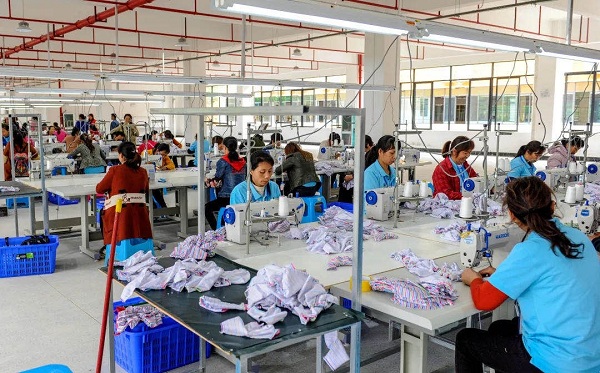 Thanks to the targeted poverty alleviation policy, China has made remarkable achievements in reducing poverty, with the number of people living in absolute poverty declining from 98.99 million at the end of 2012 to 5.51 million at the end of 2019, and the poverty incidence decreasing from 10.2 percent to 0.6 percent.
Developing industries with distinctive local features is vital to eliminating poverty. By fostering sustainable industries in rural areas, impoverished households can increase their incomes, but also improve their human capital to eventually emerge out of poverty. According to the Ministry of Agriculture and Rural Affairs, by September last year, 92 percent of the country's poor households had participated in projects to develop industries with distinctive local features and advantages, and 67 percent of the families were lifted out of poverty mainly through industrial development and related assistance programs.
But there is no denying that the development of industries in rural areas is still at the primary stage and relies heavily on government subsidies, with the government still playing the crucial role in reducing poverty in severely remote, impoverished areas.
Yet it is important for the government to keep in mind that its main job is to help sharpen the competitive edge of market players, so as to give full play to the market. As such, it is critical to build industries with distinctive local features so as to reduce poverty, because it can help promote sustainable development and transform the poverty alleviation model from one of "blood transfusion" to "blood generation".
First, the government should actively introduce resources, as industrial development in severely impoverished areas lacks external support, including that of capital, technology and leading enterprises. The government could, for example, provide public services such as logistics infrastructure, technical training, quality monitoring, and public branding in a bid to reduce transaction and transportation costs.
But there should be a limit to the role of the government. At the micro level, enterprises, rural socialized service organizations and farmers should be helped to become independent entities in the market, participate in competition, make independent decisions and, more importantly, be able to bear the risks on their own.
Our research team (from Agricultural Information Institute of Chinese Academy of Agricultural Sciences) visited Weixi county in Diqing, Yunnan province (which is a hub of traditional Chinese medicine) in December 2018 and July 2019. Since 2017, under the guidance and support of the Weixi county government, a company called Hongwei, which focuses on growing medicinal herbs, has helped 552 households, including 209 poor households, to increase their incomes-with the average household income now exceeding 5,000 yuan ($719).
The company signed joint stock partnership agreements with five villages (Pule, Zhazi, Aluo, Anibi and Kangpu in Kangpu township). By investing 2.3 million yuan in the company, the five villages can earn dividends of 20,000-40,000 yuan each every year.
Second, to build industries with distinctive local features in poverty-stricken areas, it is necessary to determine the market potential and the local advantages. Only if the poor counties' products use the advantages of the local natural environment and human capital can they be competitive in the market. And only in this way can a stronger industrial chain with potential to integrate resources, and a set of industrial services can be developed.
For example, Weining county is one of the poorest counties in Bijie, Guizhou province. But because of the county's unique soil and a relatively cold mountainous climate, extremely sweet apples, alpine potatoes, yellow danshen (a medicinal herb) and other agricultural products grow here. Taking advantage of this uniqueness, the Weining county government introduced e-commerce to rural areas, which helped increase the local residents' incomes.
Third, it is important to empower the market players to build competitive industries with distinctive local advantages. When the market players are motivated, well organized and posses the needed tools, they are more likely to accumulate resources to realize their goals. Some poverty-stricken areas have been falling behind in industrial development, mainly because of their backward mode of production and organization.
It is also necessary to introduce skill training and provide jobs for poor households that need to be integrated into and benefit from industrial development. This is necessary to realize sustainable poverty alleviation. And an ideal example of this is Shache county in Kashgar city, the Xinjiang Uygur autonomous region, where poor households emerged out of poverty by planting marigold flowers.
The local farmers started skeptically, because planting marigolds was something new for them. So, local officials and technology personnel started providing training for farmers in order to motivate them. The officials also established agricultural cooperatives to engage enterprises and farmers. Eventually, the farmers became experts in growing marigold and the profits they made helped them emerged out of poverty.
The author is an associate professor of the Agricultural Information Institute of Chinese Academy of Agricultural Sciences.
The views don't necessarily reflect those of China Daily.