Virus delivers politicians lesson on wearing masks
By AI HEIPING in New York | China Daily | Updated: 2020-08-10 09:07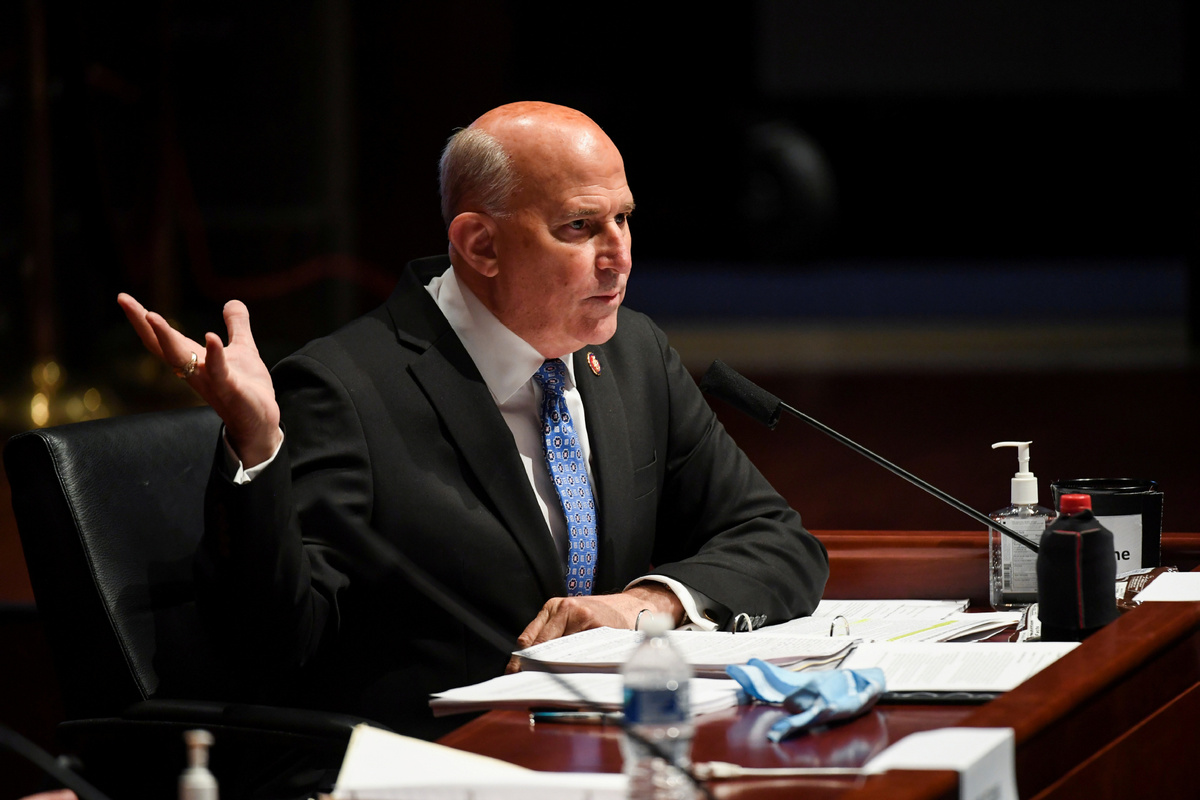 Texas Congressman Louie Gohmert belligerently flouted public health recommendations such as social distancing and refused to wear a face mask. Now he is recovering from the coronavirus, having been tested and confirmed positive two weeks ago.
The 66-year-old Republican is not the only member of the United States Congress who has revealed that he has tested positive for COVID-19. At least 14 lawmakers from both parties and both chambers have either tested or been presumed positive for the coronavirus, Reuters has reported.
But the number of members of Congress and their staffers who may have tested positive for the virus could be higher because reporting is voluntary.
Illinois Republican Representative Rodney Davis tested positive for the coronavirus on Wednesday, his office said, making him the third congressman over the past week to report having the virus.
The virus has gone beyond lawmakers on Capitol Hill.
The news website Politico reported last week that at least 86 workers at the Capitol have tested positive for the coronavirus. That includes 25 Architect of the Capitol employees, 28 Capitol police officers and 33 people working on the renovation of a building.
In response to the Gohmert news, congressional leaders reminded members of safety protocols already in place.
House Speaker Nancy Pelosi went further, tightening rules on mask wearing to require face coverings on the House floor and inside House office buildings. Mask wearing has been mandatory in committee hearings since mid-June. Those who fail to comply can be denied entry or removed by security.
Gohmert smiled in a video recorded in his Capitol Hill office and declared he had probably contracted the "virus because he had started wearing a mask over the past week or two".
Many lawmakers are approaching the pandemic with seriousness: running skeleton crews in their offices, encouraging masks and following social distancing guidelines.
Call for more tests
Some are ignoring public health advice. Representative Clay Higgins, a Louisiana Republican, told CNN that wearing a mask was "part of the dehumanization of the children of God".
In the wake of Gohmert's diagnosis, an editorial in The New York Times called for all members of Congress to be tested for the coronavirus.
The US set a record for coronavirus cases on Saturday, with more than 5 million people infected, according to a Reuters tally.
With one out of every 66 residents infected, the United States leads the world in COVID-19 cases, according to Reuters.
The country has recorded more than 160,000 deaths, nearly a quarter of the world's total.
US President Donald Trump signed executive actions on Saturday extending financial relief to Americans hit by the coronavirus as polls showed a large majority of voters unhappy with his handling of the crisis.
Agencies contributed to this story.