Opera performer keeps Alzheimer's patients alert
By Xing Yi in Shanghai | China Daily | Updated: 2020-08-11 08:20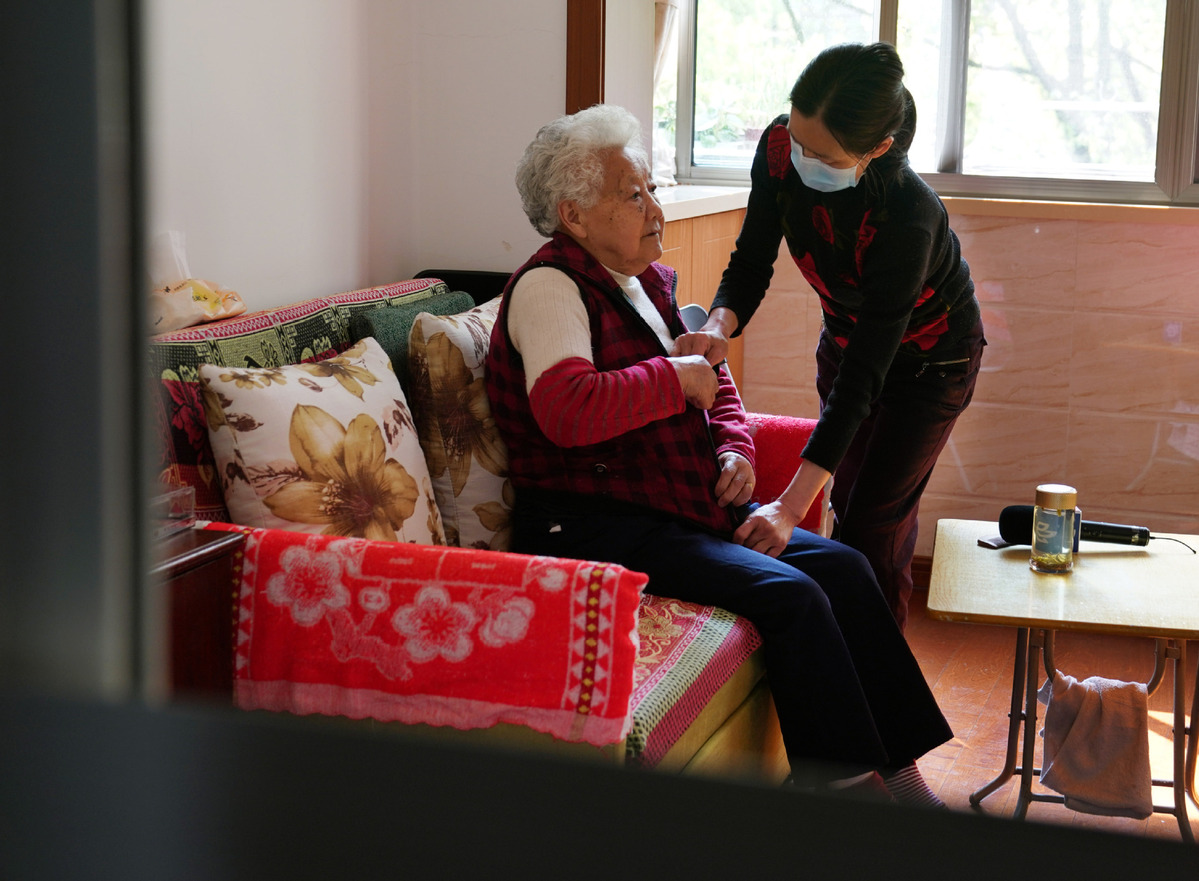 Every two weeks, Kunqu Opera performer Zhao Jinyu teaches a group of elderly patients who have Alzheimer's disease.
"First, 'orchid finger' pose, then change to 'orchid palm', now 'orchid fist'," Zhao said as she showed them how to make the featured gestures of Kunqu, one of the oldest of the Chinese traditional operas.
"I developed this course especially for the elderly," she said. "Such micro moves will stimulate their brains and help with their memories."
This is one of the courses at Home of Memory, a small rehabilitation center for Alzheimer's patients on the third floor of the Hongqiao Comprehensive Elder Care Center in Shanghai's Changning district.
Fei Chao, who is in charge of the rehabilitation program, said it serves 142 elderly patients in the neighboring area with a range of intervention activities for them and their families.
In addition to Home of Memory, the 3,000-square meter elder care center integrates services such as day care, catering, assistant equipment rental and medical consultancy.
Ding Yiyuan, deputy operation director of Huakang Health Group, the main operator of the center, said they have introduced 17 social organizations to provide specialized services for the elderly.
Lu Jinping, a resident in the neighborhood, comes to the center every day when her son and daughter go to work.
"The center has many lectures on how we seniors should take care of our health," the 71-year-old said. "They also organize many activities for us. There are rooms for reading, dancing and singing in the center. I can also buy medicine here."
"I think the center makes our life more enjoyable and convenient," she added.
In 2019, Shanghai had 5.18 million residents aged 60 or above, accounting for 35.2 percent of its total population. The city has been accelerating construction of elder care facilities reachable within 15 minutes from residential neighborhoods.
Jiang Rui, deputy director of the municipal civil affairs bureau, said the city has prioritized expanding senior care capacity since 1998.
"As of last year, the city had a total of 151,000 beds for elder care, assuaging the sharp demand," Jiang said.
"Elderly people normally don't want to leave the communities where they live, so since 2014 we have been building elder care centers embedded in residential neighborhoods," she added.
Such centers include 268 comprehensive centers like the one in Hongqiao subdistrict, 187 smaller short-term day cares and 1,020 senior dining halls, as well as 6,150 senior activity centers.