Mask of a face
By Xu Fan | CHINA DAILY | Updated: 2020-08-14 07:02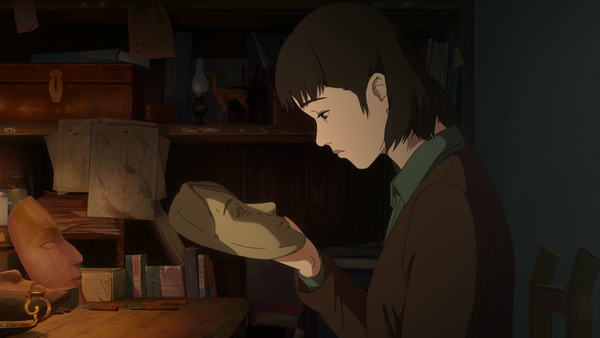 Many are expected to live by established social norms. But what happens if the norms have a ridiculous side?
Arc Anime Studio, a Shenzhen-based company comprising mostly young animators, who are age 25 on average, has spent four years figuring out the answer through The Town, a 27-minute animation, which recently won plaudits at home and abroad.
The film won the best short film award at the 14th FIRST International Film Festival, held in Xining, capital of Northwest China's Qinghai province, from July 26 to Aug 3.
With the rise in recognition of arthouse cinema in China in recent years, the festival has come to be known as an incubator for young talent and paving the way for independent movies.
Actor Zhou Yiwei, who alongside actor Wang Chuanjun presented the award during the festival, has hailed the film for its "beautiful scenes and skillful fictionalization of society" that reflects social issues.
"It's a big surprise. The honor will encourage us and fellow animators to pursue the diversity of Chinese animation production," says Jason Gu, producer of The Town.
In July, the movie won the Jean-Luc Xiberras Award for a first film at the 44th Annecy International Animated Film Festival, an event called the "Oscars of animated films".
As the French festival was held online due to the ongoing COVID-19 pandemic, the Xining event marks the first time for the movie to be limitedly screened in local theaters in China.