A trip back in time
By Zhang Kun | CHINA DAILY | Updated: 2020-08-14 07:23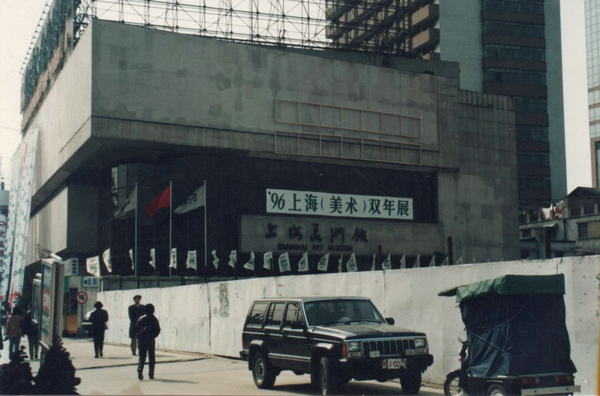 In the main exhibition hall of the Power Station of Art, Shanghai's leading museum for contemporary art, a giant clock on the wall looks like a fan, its two arms turning at 60 times the speed of a regular timer.
The installation, titled Dang, Dang, Dang, was created by Shanghai-based artist Xu Zhen for the 2004 Shanghai Biennale. The original project was a bold readjustment of the vintage clock on the bell tower of the Shanghai Art Museum, where the biannual celebration of contemporary art took place from 1996 to 2012.
The artwork is one of the more than 60 exhibits at the new exhibition, Shanghai Waves: Historical Archives and Works of Shanghai Biennale. Running from July 31 to Nov 15, the exhibition brings together works from the collections of the PSA and China Art Museum Shanghai that were showcased during previous Shanghai biennales.
"The early 2000s was a period of drastic social change and rapid development in Shanghai," says Huang Yanna, a curator with the PSA.