MNCs bullish on Chinese internet healthcare sector
By ZHENG YIRAN | CHINA DAILY | Updated: 2020-08-14 09:11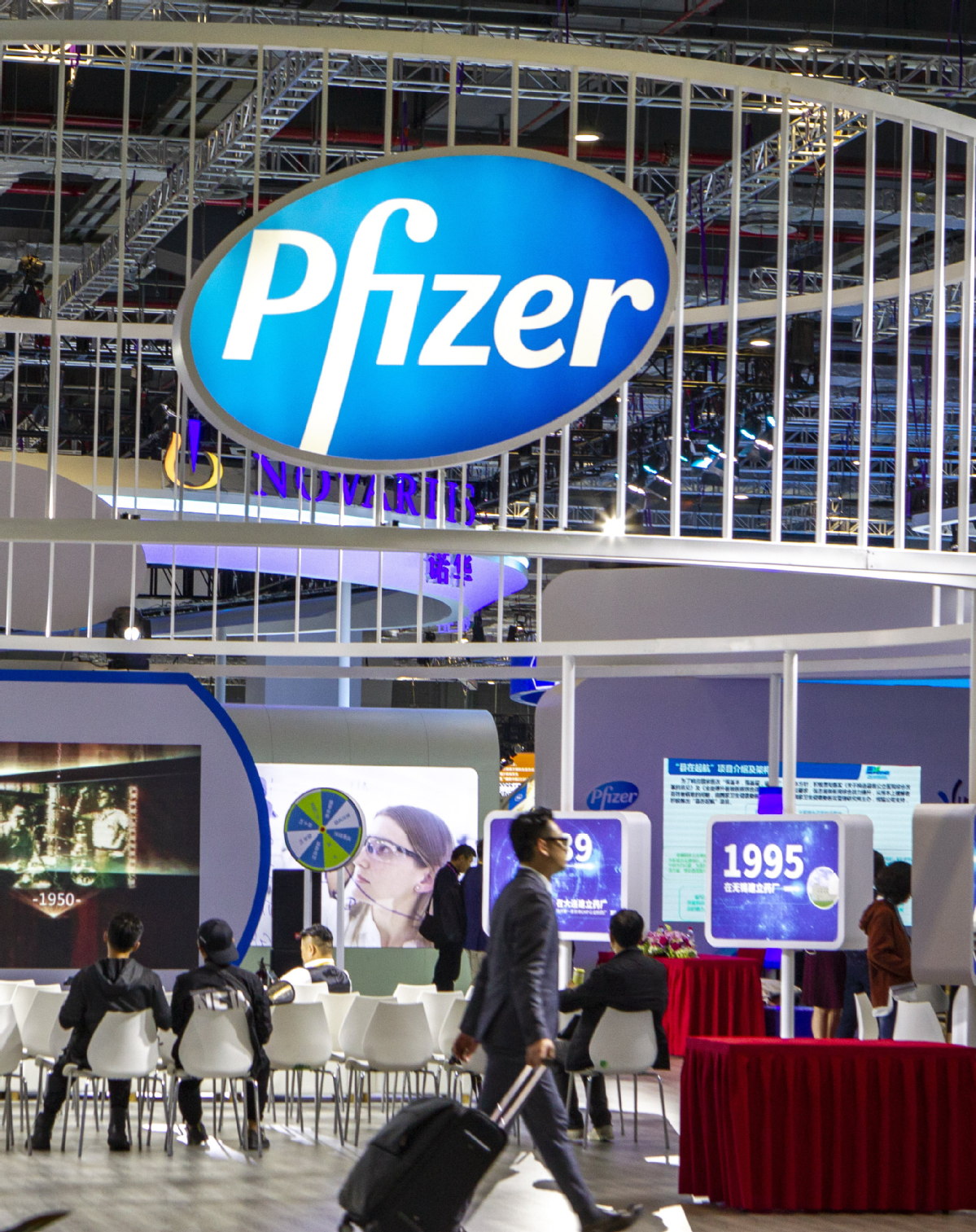 Multinational corporations are looking to tap the growing opportunities in the Chinese internet healthcare sector through a slew of tie-ups and alliances with the country's leading e-commerce retailers such as JD and Alibaba, experts said.
Strong policy support from the government and the rapid development of the sector during the COVID-19 epidemic period have also been catalysts for the growing MNC interest, they said.
Leading global firms have already identified the sector as a prime candidate for further investment. Pfizer Upjohn, a unit of United States-based drugmaker Pfizer, has set a dedicated internet healthcare business unit, while AstraZeneca, an Anglo-Swedish pharmaceutical MNC, has created a working group that focuses on internet hospital strategies, according to online healthcare website vcbeat.top.
Several MNCs have also started firming up alliances with Chinese e-commerce giants for greater reach in the country. United Kingdom-based pharmaceutical giant GSK has teamed up with JD for lung disease medicines, while Allergan Aesthetics, a company under US-based AbbVie, is working with JD on eye disease medicines. German science and technology conglomerate Merck has teamed up with Alibaba for diabetes, thyroid and cardiovascular disease medicines.
"Internet healthcare has seen rapid development this year. MNCs have come to realize that rather than hospitals and pharmacies, the internet healthcare sector is the best bet to promote self-funded medicines," said Hao Han, a healthcare analyst at vcbeat.top.
According to Hao, profit margins from bulk procurement of drugs and inclusion in medical insurance plans have been shrinking rapidly. This has forced MNCs to focus on online channels, he said.
"Most of the MNC involvement in the internet healthcare is in the chronic disease segment. Health management products of the companies have played a significant role in helping patients with chronic diseases. In addition, during the process, they are also able to communicate the knowledge about their medicines, letting doctors and patients know their products better, and make the right choices," Hao said.
In 2016, life sciences company Bayer teamed up with Chinese e-commerce platforms to sell its consumer health goods online. Its flagship shop on Tmall was its first global attempt to sell over-the-counter products online.
Currently, several of its consumer health products are sold through various Chinese e-commerce platforms, like Alibaba, JD, 360kad.com and Vipshop. The company is actively expanding its distribution channels so that consumers are able to access its products more conveniently.
Zhang Lei, vice-president of communications at Bayer China, said:"China's digital healthcare sector has developed rapidly in recent years. From internet healthcare to artificial intelligence-based tech, digital technologies are reshaping the traditional healthcare industry and offering patients a brand-new experience."
She said that internet healthcare has brought more macroscopic and direct changes in diagnosis and treatment. Through its cooperation with internet platforms, Bayer has realized the scenario transition from hospitals and pharmacies to home, enabling patients to enjoy the healthcare service whenever and wherever possible.
"The transition not only increases the efficiency of healthcare service, but also improves the accessibility of high-quality medical resources and enables the company to communicate and interact with consumers more directly, and to conduct business activities more efficiently," she said.
Working with enterprises such as Jianke.com and Medlinker, which have established internet hospitals, Bayer launched a chronic disease patients care plan, enabling them to make revisits and get drugs delivered at home.
Hao said that the next focus in the internet healthcare sector will be on unclogging the payment links. As offline drug purchases are covered by medical insurance, the self-funded online medical services and drug purchase, can hardly attract consumers. Therefore, the best option for internet healthcare providers is to connect with public and commercial medical insurance companies.
"Whether online drug purchase is covered by public medical insurance or not, internet healthcare will become a crucial link for MNCs' marketing layouts," he said.