Digital transformation of banking
By XIAO GANG | China Daily Global | Updated: 2020-08-18 10:10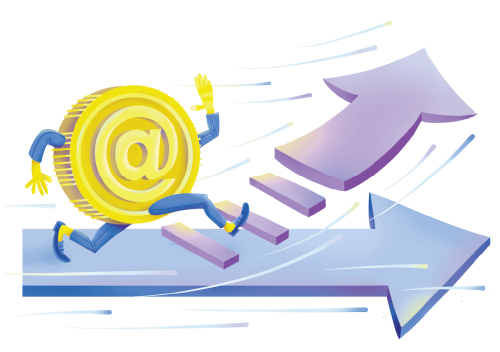 Development of the industrial internet offers opportunities for new financing channels for micro and small businesses
The digital economy has entered a new stage of growth with the help of the industrial internet. With the large-scale commercialization of 5G and the development of the internet of things (IoT), all factories will be digitized, including orders, warehouse receipts, invoices, and operations. The development of the industrial internet also offers opportunities for the digital transformation of banks.
Over the past two decades, the internet has succeeded in linking platforms and personal consumption. But in comparison with banks' retail business, the current digital transformation of corporate banking business is relatively slow. For example, due to the non-standard nature of corporate business, the current big data risk control model in financing is not well suited for those small and micro companies that need loans of 5 million yuan ($720,000 million) or more. More services need to be included.
The integration of the industrial internet and finance is expected to gradually solve the financing problems of small and micro enterprises. Banks will take the combination of online and offline modes into consideration. Currently, there are many leading industrial internet platforms that have a very deep understanding of upstream and downstream companies. They also have comprehensive data on upstream and downstream companies, including warehousing, logistics and distribution.
The industrial internet not only provides solutions for credit, payments and settlements, account management and funds management, but also helps enterprises themselves upgrade their production and operations to increase efficiency. After being integrated with the industrial network, the production and operation of the enterprises can be effectively guided, and human, material and financial resources can be managed through intelligent means based on the data of customers, trade and equipment.
Development of the industrial internet offers opportunities for digital transformation of banking. It also brought challenges. Each bank has its unique endowments, culture, history and customer base, and it is necessary for them to make a differentiated strategic positioning in accordance with local conditions. For example, community banks in the United States are already rather mature, but they did not refuse to embrace the digital trends.
Instead, they have combined the online and offline modes and have gradually transformed offline selling outlets into experience sites, and the outlets even serve as a place to present their products to customers.
Many large banks have comprehensive varieties of businesses which small and medium-sized banks do not enjoy. Thus, the latter should use collaborate with external forces to promote digital transformation. Large banks, though capable of operating almost everything independently, will also need to adapt to the new trend-for example, open banking.
Open banking provides third-party financial service providers open access to consumer banking, transaction and other financial data from banks and non-bank financial institutions through the use of application programming interfaces (APIs).This offers the opportunity to provide new products and services to small and medium-sized businesses. The future of open banking is not just a matter of tech investment, but to find a path for the transformation of banking. Banks, big or small, should be well aware of their own weaknesses, strengthen cooperation accordingly, share technological and data resources, to realize complementary advantages and share costs.
In fact, today's banking is faced with difficulties. The current banking model is caught in a dilemma where the organizational structure and culture do not match the internet era. The internet focuses on openness, equality, innovation and sharing while large-scale banks are basically traditional, conservative, hierarchical and standardized. Therefore, it is necessary to reorganize the structure and build an open banking ecosystem.
However, building open banking involves many issues, and the public is concerned over the security of their data in its sharing. To be specific, where is the boundary of data sharing and in what ways can data be shared?
Therefore, we should speed up the establishment of unified standards and technical security regulations, to ensure a bright future for open banking.
The author is a member of the National Committee of the Chinese People's Political Consultative Conference and a non-resident senior fellow with China Finance 40 Forum. The author contributed this article to China Watch, a think tank powered by China Daily. The views do not necessarily reflect those of China Daily.